Some of the links in this article are "affiliate links", a link with a special tracking code. This means if you click on an affiliate link and purchase the item, we will receive an affiliate commission. The price of the item is the same whether it is an affiliate link or not. Regardless, we only recommend products or services we believe will add value to our readers. By using the affiliate links, you are helping support our Website, and we genuinely appreciate your support.
(This post was last updated on: 2/06/23.) 5 Organizational Products I am Loving on Amazon!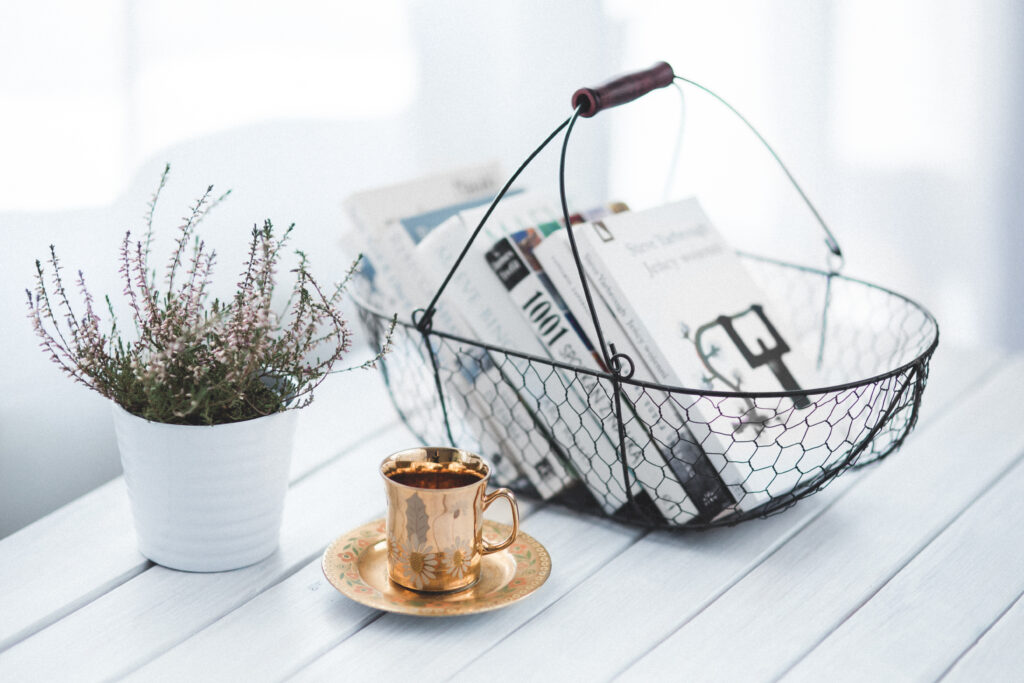 This month we are focusing on organization. As I clean out different areas of my home, I am figuring out how to store what we have and how to best utilize the space within our home.
As I complete one task, I am creating a list of items that we need to purchase such as replacing items that were broken, storage solutions and things that I have been meaning to buy.
At the end of each day, I place an order or go run an errand to get what we need so that I am not accruing a giant list and I know it's taken care of and not being put on the back burner again. Check! It's off my to-do list. And I love that feeling! Here are 5 organizational products I am loving on Amazon right now.
5 Organizational Products I am Loving on Amazon:
I purchased these baskets to store my extra cleaning products in a cute and discreet way.
After cleaning out and restocking my spices, I needed to figure out how to store them so I could actually see what I have on hand. I found this cute spice rack which I love.
I have two of these tool organizers to store away my mop, brooms, dust pans, Swiffer, etc. Since hanging these up, everything seems to get put back where it belongs much more often.
I just cleaned out and organized my pantry today. I have a list of canned goods that I need to purchase to replenish the items that I had to get rid of. These racks would be perfect to maximize the space in my pantry.
I love Bloom Daily Planners and this one is super cute! I found a bunch of other planners on Amazon if this one doesn't work for your needs.
I hope you are feeling as productive as I have been lately. If not, maybe you should check out our Monthly Goal Worksheet for January. You can start following along now and still catch up.
Drop a comment below to let me know how your home organization is coming along. What are your favorite organizational products? Share your recommendations in a comment. More Great Posts on Getting Organized: