Some of the links in this article are "affiliate links", a link with a special tracking code. This means if you click on an affiliate link and purchase the item, we will receive an affiliate commission. The price of the item is the same whether it is an affiliate link or not. Regardless, we only recommend products or services we believe will add value to our readers. By using the affiliate links, you are helping support our Website, and we genuinely appreciate your support.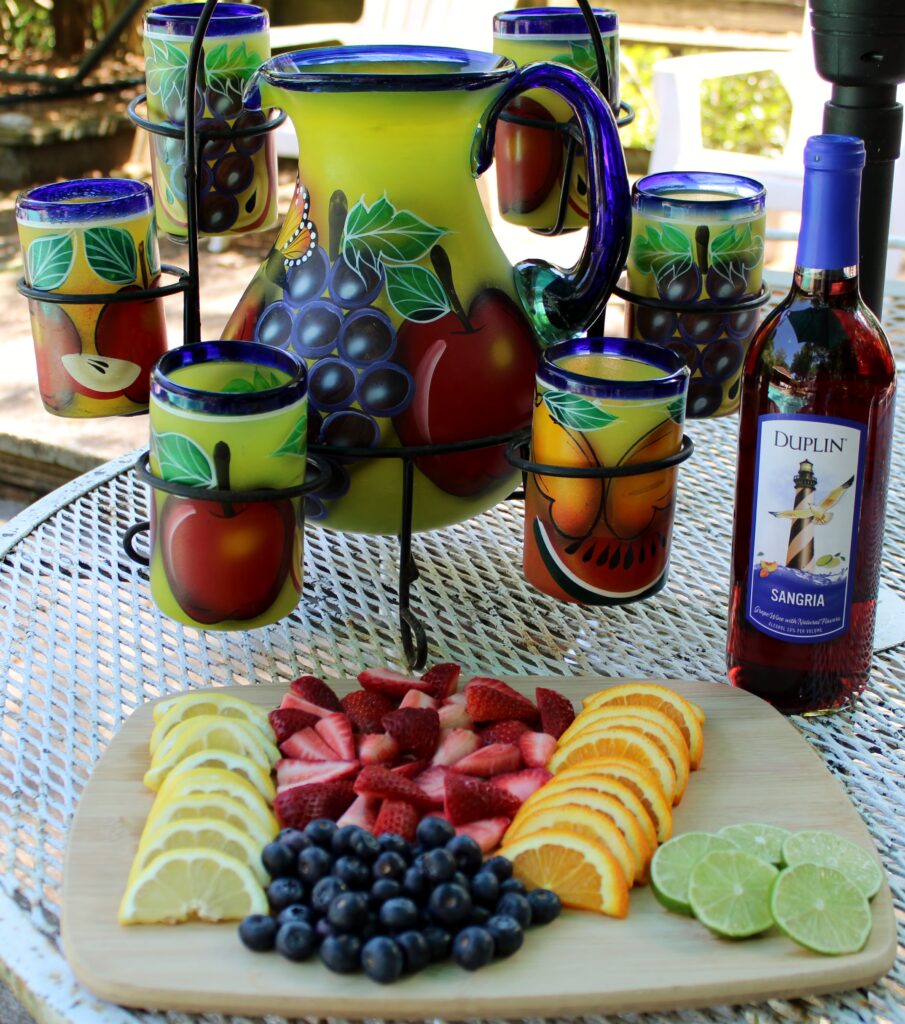 I have been on such a Sangria kick lately! Maybe because the weather is warming up and we have been spending a lot more time outside. There are so many brands of premade Sangria and ways to make your own. But this past weekend I noticed a local NC wine, Duplin, was on sale at Food Lion so I picked up a couple bottles and put together a pitcher of delicious Sangria that my husband and I enjoyed on Sunday evening as we were winding down our weekend. Here's how to serve Sangria whether it's just you and your guy or you could double this recipe when you are hosting your friends and family.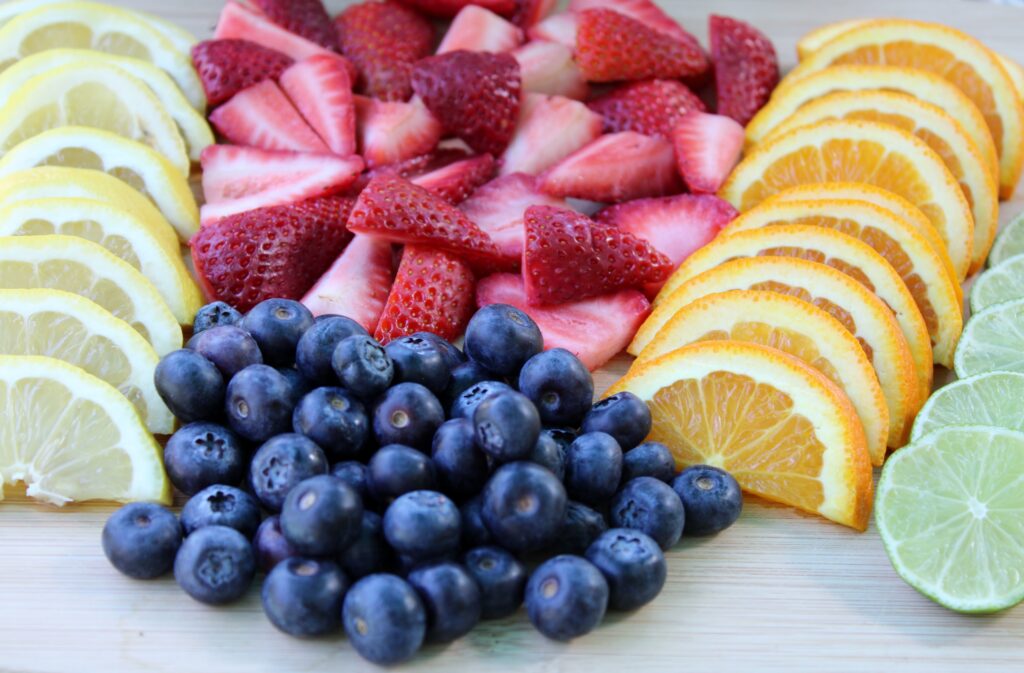 Simple Sangria Recipe:
2 Bottles of Duplin Sangria
1 Lemon
1 Lime
1 Orange
1 Cup Sliced Strawberries
1 Cup Blueberries
Put all of the ingredients into a pitcher, stir and chill in the fridge before serving. It's so easy to make and tastes delicious on a warm day.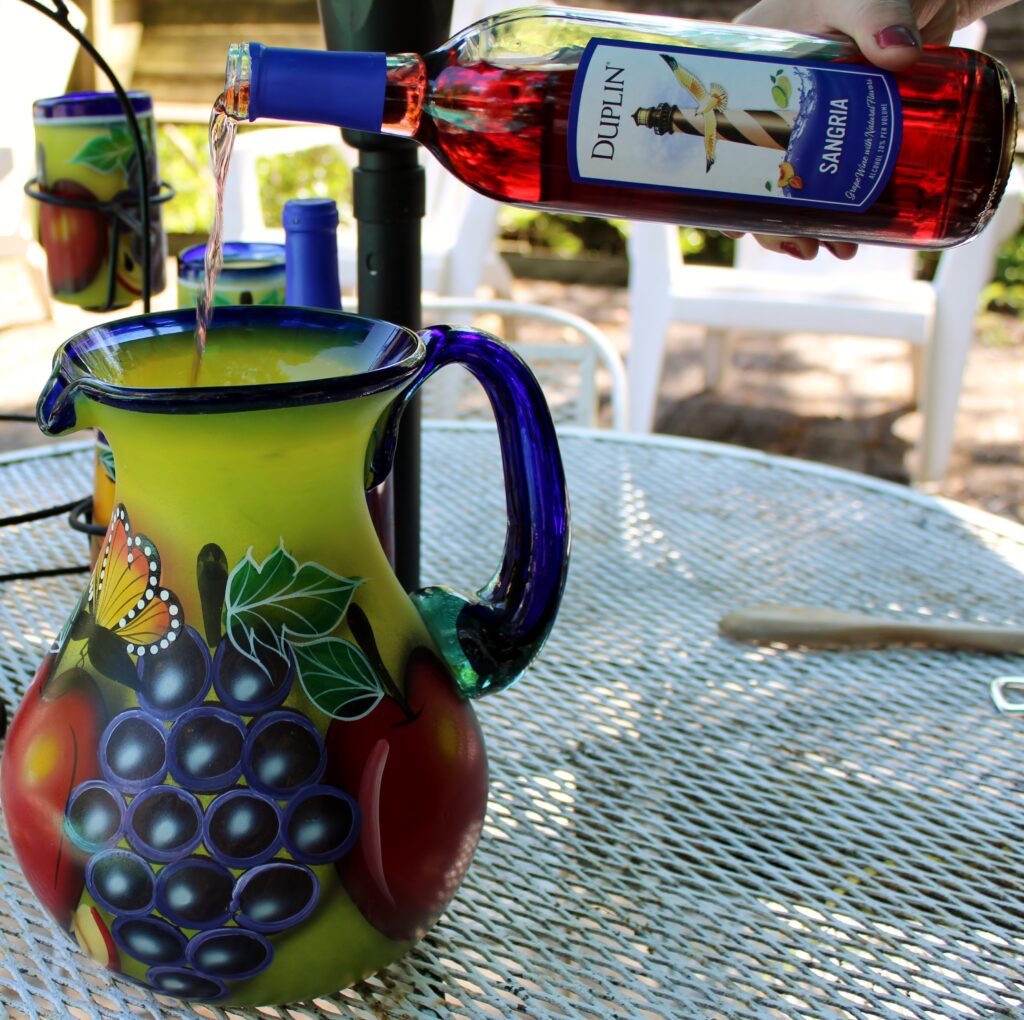 I love serving this when we have friends over for a party. It's pretty inexpensive and something you can make ahead of time, which you know is a good thing when you are having to make a ton of stuff anytime you throw a party.
Of course you can also adjust the recipe to include whatever citrus and fruit you have on hand. It's a great way to use up fruit that has been sitting around the house just a little bit too long. And you can also use frozen fruit, which is actually a good way to get the Sangria to chill faster.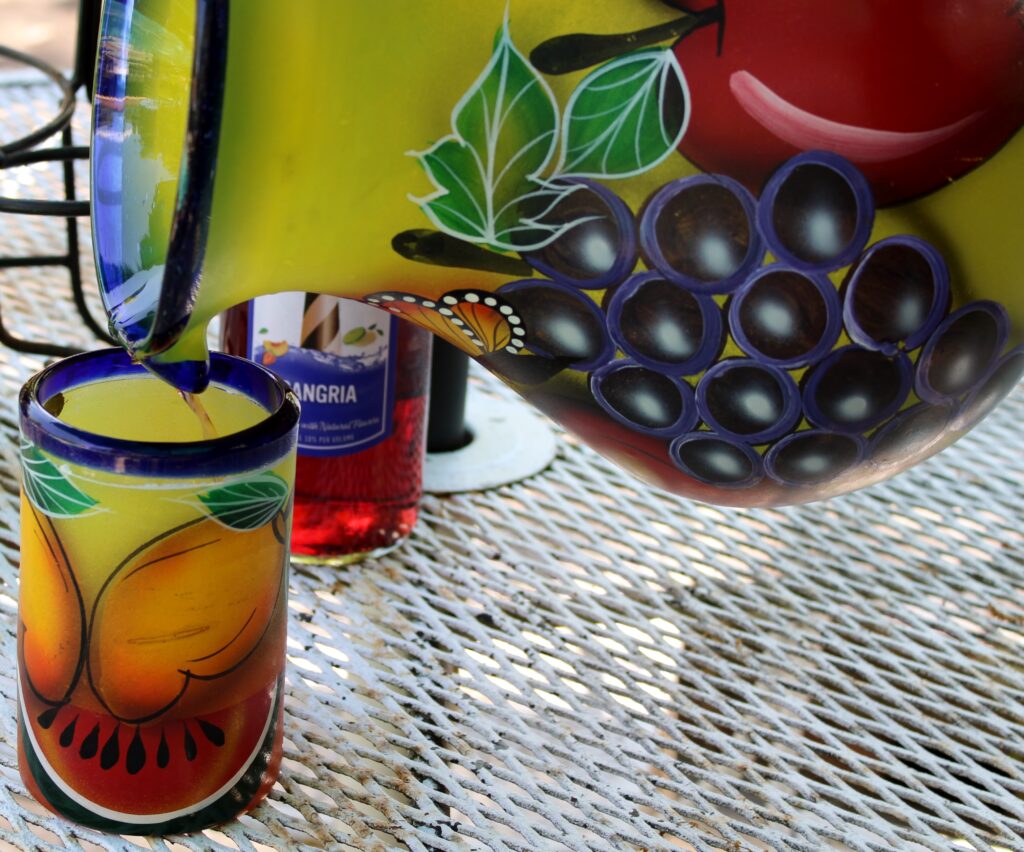 We picked up this beautiful pitcher and glass set in Mexico a few years back when we went on a cruise. It was our last port and we realized that we hadn't really bought any souvenirs so we actually lugged this thing back to the boat and back home…. all the way from friggin' Mexico! One glass did crack which was a bummer but it's still beautiful and I love serving Sangria in it, even when it's just me and my hubby. I will look on Amazon to see if I can find you something similar that would jazz up your next batch of Sangria.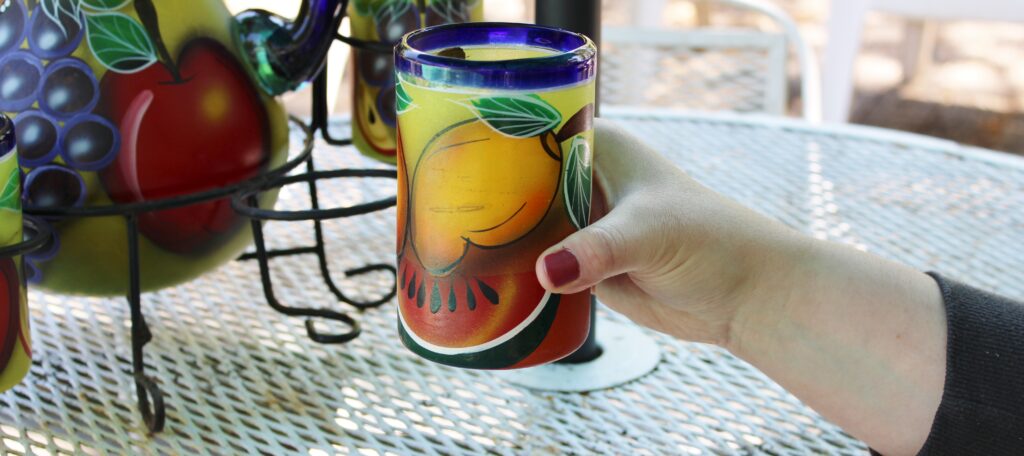 I would love to hear what you add to your Sangria recipe, leave me a comment below!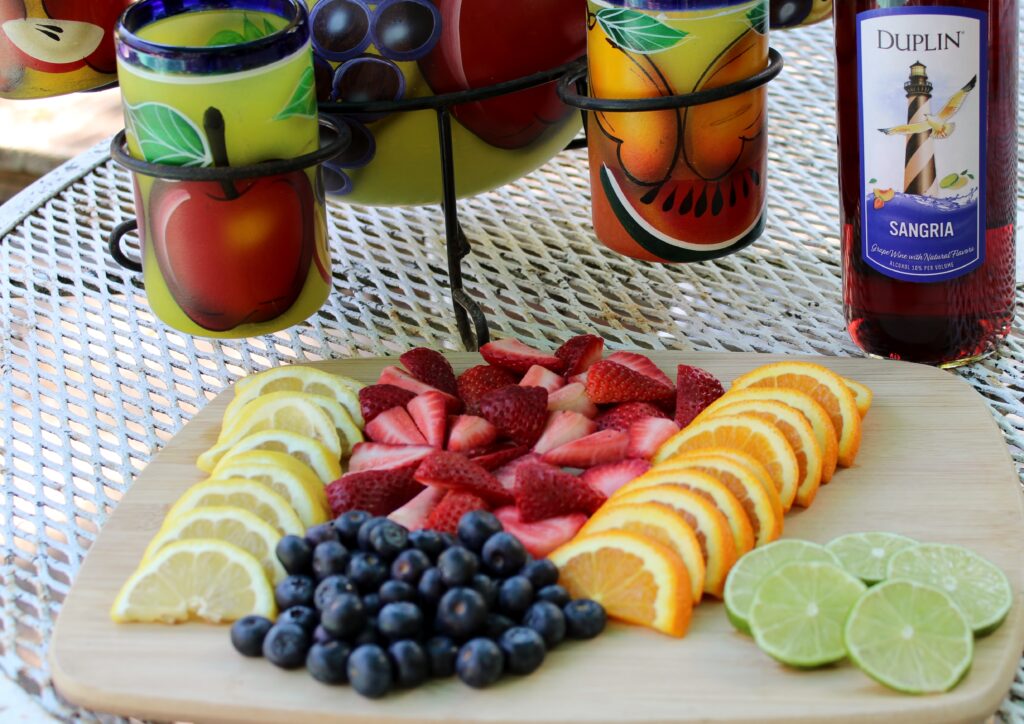 You'll probably also love these posts:
Shop this Post: