Some of the links in this article are "affiliate links", a link with a special tracking code. This means if you click on an affiliate link and purchase the item, we will receive an affiliate commission. The price of the item is the same whether it is an affiliate link or not. Regardless, we only recommend products or services we believe will add value to our readers. By using the affiliate links, you are helping support our Website, and we genuinely appreciate your support.
(This post was last updated on: 1/6/21.)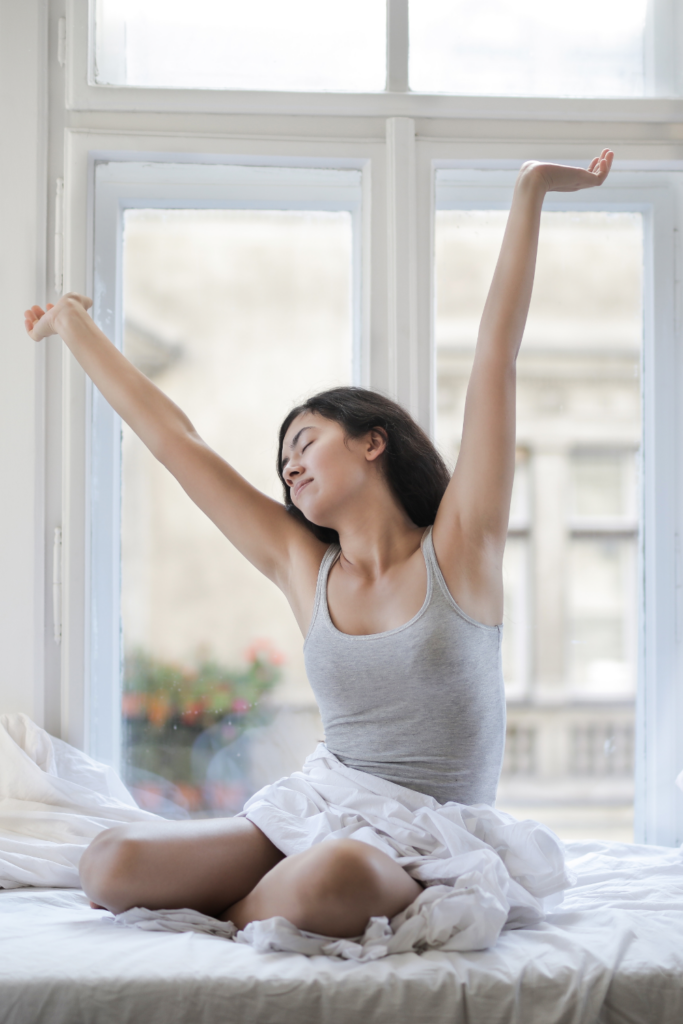 Are you a morning person? I am so not, I am definitely more of a night owl. So the mornings can be kinda rough around our house. With so much to do before heading off to work, I have changed my morning routine which allows me to get out the door on time and to get a head start on my day. With a few simple changes, you can also learn how to jump start your mornings.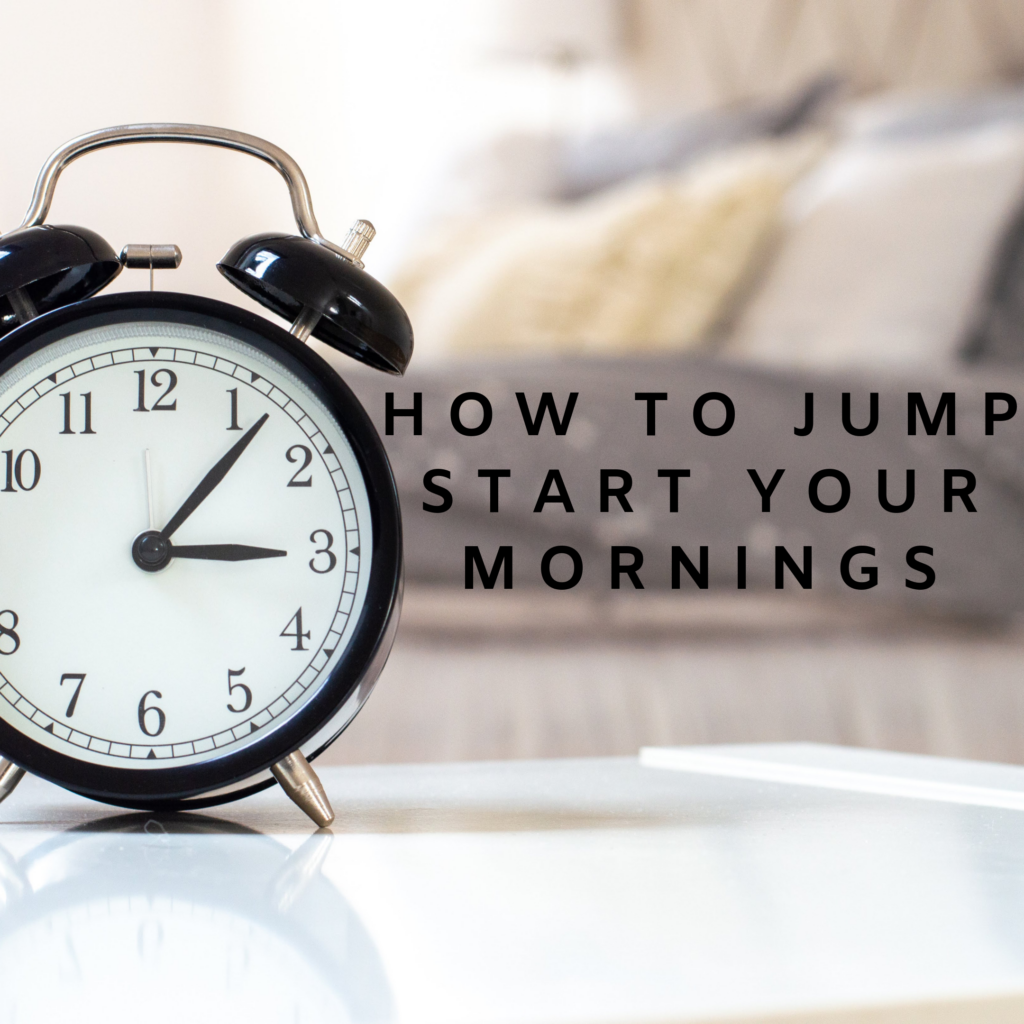 How to Jump Start Your Mornings by Prepping the Night Before.
My morning routine actually begins the night before. Prepping a few things around the house before going to bed will set you up for success in the morning.
For starters, I have prepared breakfasts and lunches in the fridge including snacks all ready to grab and throw in my lunch box. Most nights after cleaning up from dinner, I will go ahead and pack my husband's lunchbox to make his morning easier.
I make sure the dishes are done so that I am not looking at a major pile in the sink first thing in the morning.
If I need to run an errand after work, I make sure to put anything related to that errand in my car the night before. So many times I have been lazy and told myself I will take it to the car in the morning, and I inevitably drop or spill something when trying to juggle my purse, lunch box and coffee with whatever extra I have to take with me that day. This could also be your gym bag or supplies for an after work activity or meeting that you need to attend.
I will quickly prep dinner for the next evening; that could simply mean taking something out of the freezer to thaw or mixing up a batch of goodness in the crock pot and placing the insert in the fridge so that in the morning all I have to do it grab the bowl and place it in my crock pot and turn it on. I will also set the crock pot on the kitchen counter the night before.
Check out our post One Week of Crock Pot Dinners for Under $100 if you need dinner ideas.
If you have kids, gather their back packs, shoes and clothes for the next day and have everything in one central location. You can also lay out your clothes for the next day. This seems old school but really, how much time do you waste trying to pick something out to wear in the morning when you are half asleep? Or try finding a matching pair of socks, no thanks.
Before I plug my phone in to charge, I check my Google calendar to see what I have going on the next day. I try to brain dump any other to-do's or ideas I have in my phone's Notes app. Click on the link to read a great post we wrote all about brain dumping.
Lastly, going to bed at a decent time and completing a bedtime routine around the same time every night will help the body get into a routine and help sleep better.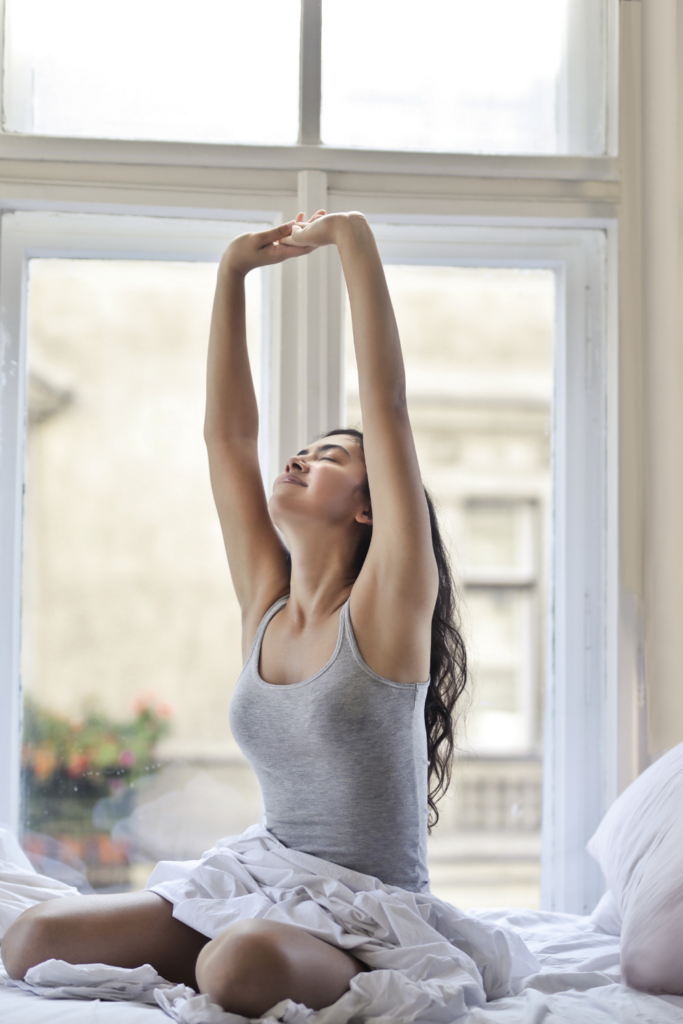 How to Start Your Mornings Off Right!
So now in the morning, when the alarm clock goes off, don't hit the snooze button more than once. I love my snooze button, but I find when I delay getting up by hitting that button several times, I am more tired than when I don't. So I allow myself one delay, then it's go time.
There are so many cool options for alarm clocks nowadays. Some work with Alexa and some you can program to simulate the sunrise. And some can even be programmed with very specific features to suit your morning routine ie. wake you up with a personalized message, read you the news or weather report for your town, play your fave tunes on Pandora, etc. I will link a few of my favorites below.
If you have more that you need to accomplish in the morning besides getting dressed for the day or just want a little time to yourself before the day starts, try waking up 30-60 minutes earlier than normal. You can use this time to meditate, read, listen to an audiobook, work out, throw in a load of laundry, write in your gratitude journal, whatever you want.
I like to take my shower in the morning, it helps me wake up and I just don't feel clean when I take it at night, although that would be a huge time saver. After I am showered and dressed, the next task to tackle is making the bed. I know, I know, I don't like it either. But every productivity expert swears by it. They say by completing this task in the morning, you will feel accomplished and it will set you up to accomplish more tasks throughout the day. So what do you say, let's give it a shot together and see what happens. I will make this a goal to complete every morning.
We let the dogs out while we go through our morning routine, so this gives them some time to not only do their business, but they have some time to run around outside before being locked up in the house all day.
Gathering up everything I need to take with me is so easy since I prepped the night before. My purse is laid out, my lunch box takes only a minute to pack, pour the coffee and I am out the door. And on time!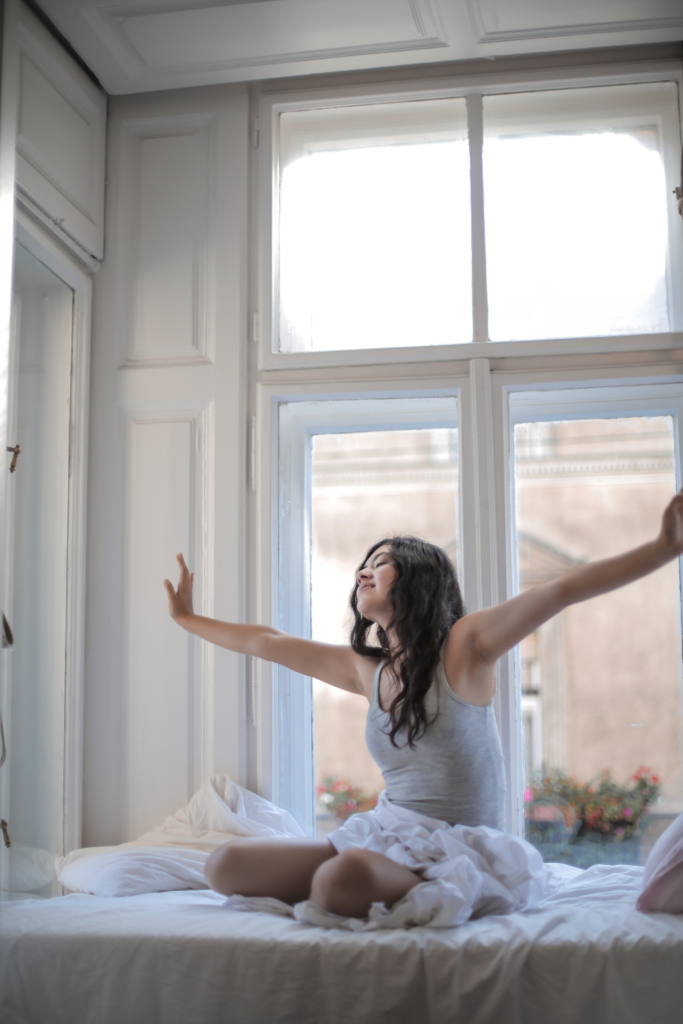 Here Are a Few Other Simple Tips on How to Jump Start Your Mornings:
I leave a makeup bag in my purse with all of the basic essentials including an eye shadow kit with a bunch of colors; a girl needs options. If I have time, I will do my makeup at home, if not it's the first thing I do when I get to the office. Doing your makeup in the car is not a good idea. Take it from this female driver that shares the road with you… I see you with that mascara wand in your hand and you almost just wrecked!
If you have kids, you can do their hair while they eat breakfast. Keep basic hair supplies in a basket in a kitchen cabinet so you have easy access to quick brush and spritz.
Kids can definitely throw a wrench in your very good morning plan. So I suggest having all of their stuff for school prepped the night before, clothes and shoes laid out and to allow yourself a little extra time for the inevitable problems that will pop up. Backpacks should be placed by the door or in the car before you begin their bedtime routine.
Get your kids involved in the morning routine. Assign each one a task, like pouring cereal for the others or the older ones helping the younger ones get dressed.
Keep the tv and radio off. It will only distract you and everyone else in the house.
Don't check your email or social media, again a huge distraction when you are in a time crunch. You can check your emails later in the day; social media over lunch. And you already checked your schedule the night before so you know what you have going on each day.
I would love to hear how these tips worked for improving your morning routine or if you have any tips that I haven't mentioned that I should try. Leave a comment below, I love to read your recommendations and fresh ideas on how to jump start your mornings + have a more productive morning routine. More Great Productivity Posts You Will Love:
Shop This Post: