Some of the links in this article are "affiliate links", a link with a special tracking code. This means if you click on an affiliate link and purchase the item, we will receive an affiliate commission. The price of the item is the same whether it is an affiliate link or not. Regardless, we only recommend products or services we believe will add value to our readers. By using the affiliate links, you are helping support our Website, and we genuinely appreciate your support.
(This post was last updated on: 11/16/20.)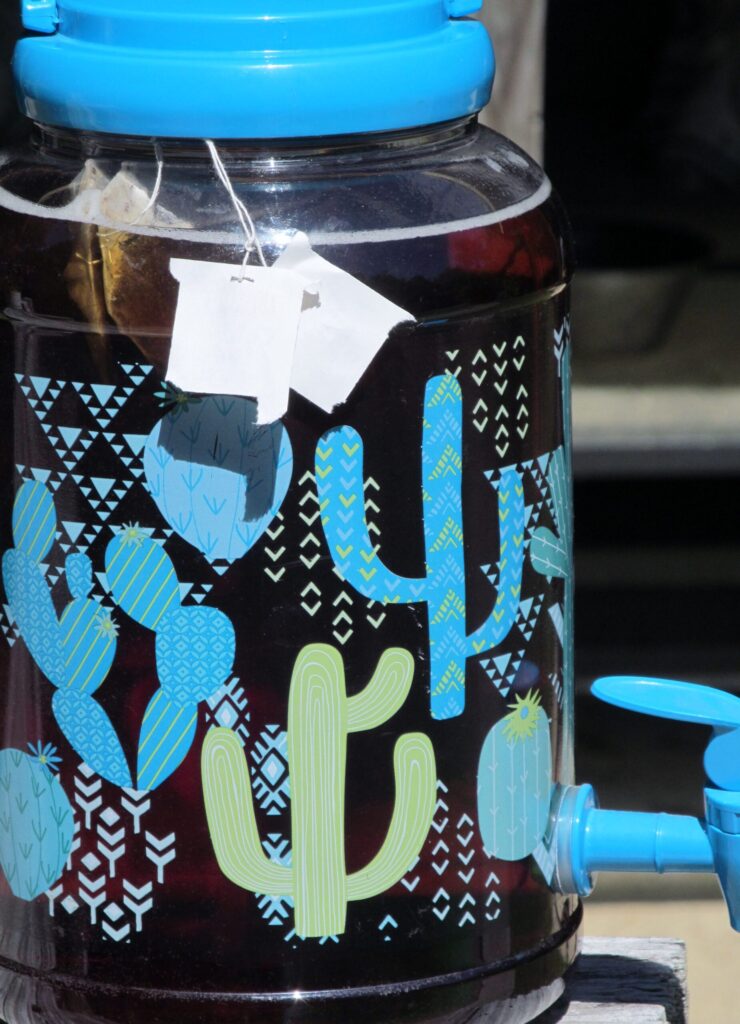 Of course my first blog post about food/beverage has to be about iced tea, right?! And what's more Southern than sun tea? Let me tell you how to make sun tea; it's super simple.
I picked up this drink dispenser on clearance at the end of last summer at Walmart for $4. It included 4 matching plastic cups.
Directions on How to Make Sun Tea:
Start by filling your container with water, then add 2 family sized tea bags. Put the top on and set your container out in the sun for approx. 3 hours. Exact time depends on how strong you like your tea. While it is still warm, bring the tea inside and add 1 cup of sugar until dissolved. Store your tea in the fridge and enjoy!
Extra goodies to add to your tea: lemons, limes, peaches, honey, mint, basil or berries.
It really is that simple to make your own sun tea at home for your whole family. Have you ever tried making this before? Do you have a new twist on this classic recipe that you would like to share? Leave a comment below, I would love to see your ideas. Shop This Post:
Don't Miss These Great Posts: