Some of the links in this article are "affiliate links", a link with a special tracking code. This means if you click on an affiliate link and purchase the item, we will receive an affiliate commission. The price of the item is the same whether it is an affiliate link or not. Regardless, we only recommend products or services we believe will add value to our readers. By using the affiliate links, you are helping support our Website, and we genuinely appreciate your support.
Summer in the south means eating lots of tomato salad. We didn't grow up in the north eating tomato salad but here in the south it is a staple. In the summertime, almost everyone grows tomato plants so we make lots of salad. We enjoy this as a side with dinners or eat it instead of a normal side salad. The longer it sits in the fridge the more it marinates and the tastier it becomes.
For this particular recipe I used 4 store bought large tomatoes and a few smaller ones from my garden. The more variety of tomatoes, the better your salad will turn out. I chopped one vidalia onion. Then I loosely chopped some fresh basil also from my garden. I seasoned the salad with a pinch of salt and pepper. Then I tossed the salad with Olive Garden's Italian dressing.
You can make so many variations of this salad per your preference. In previous dishes, I added in a red onion, cucumber and zucchini.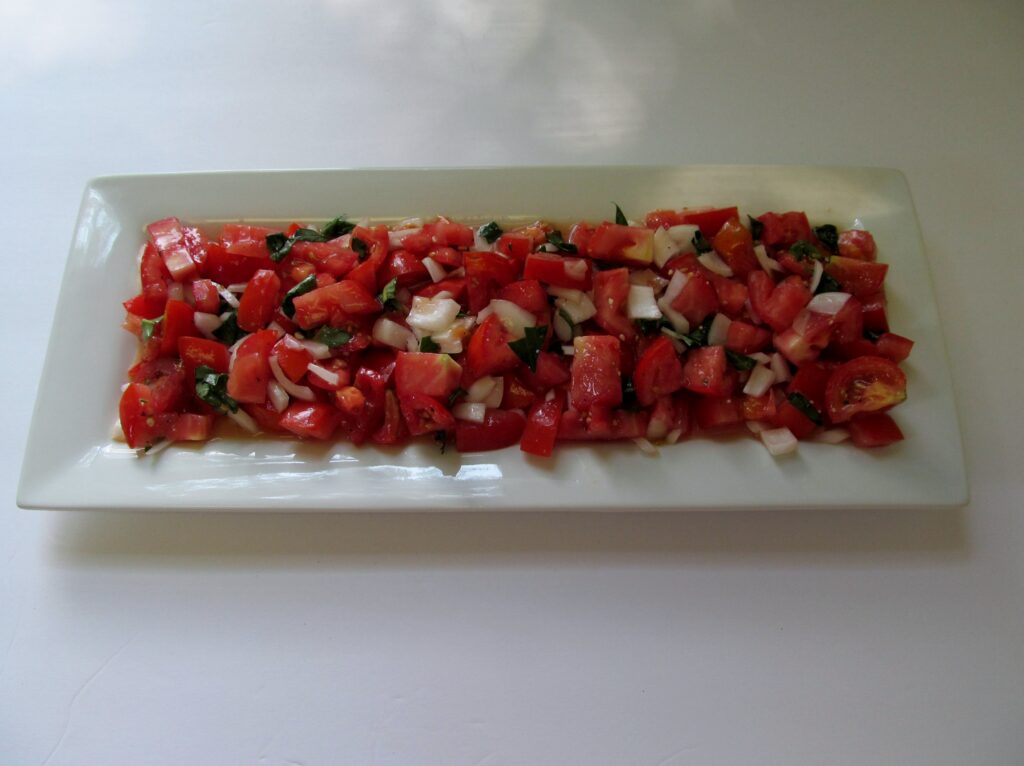 Let us know if you have tried making tomato salad. Leave us a comment, we would like to know what other produce you like to add to your salad.