Some of the links in this article are "affiliate links", a link with a special tracking code. This means if you click on an affiliate link and purchase the item, we will receive an affiliate commission. The price of the item is the same whether it is an affiliate link or not. Regardless, we only recommend products or services we believe will add value to our readers. By using the affiliate links, you are helping support our Website, and we genuinely appreciate your support.
Are you looking for a new way to make your house smell fresh and clean? I love to use stovetop potpourri, it makes the whole house smell delicious! I have a few recipes I typically use, but this one is particularly good for spring. These are easy to make which is always a good thing too. I make several at one time, then keep them in the fridge for when I am ready to get one simmering. These make great, inexpensive gifts, just another reason to have a couple extra on hand.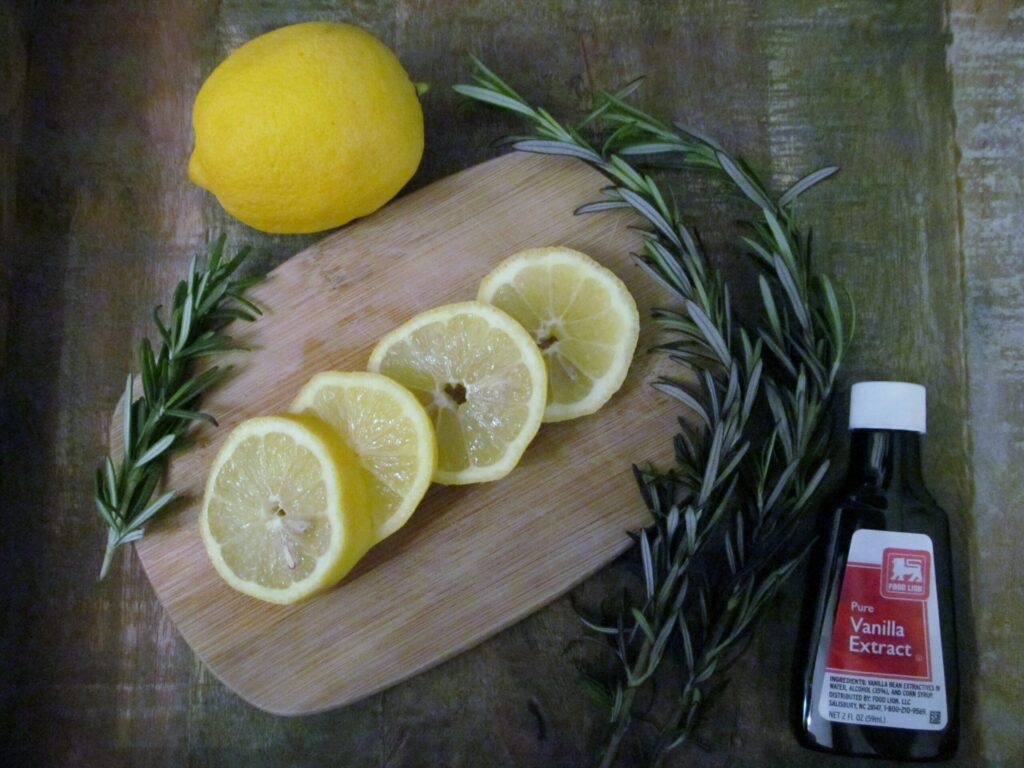 Supplies:
Mason jar
2 Lemons sliced
2 Sprigs of rosemary
2 Tablespoons of vanilla extract
Water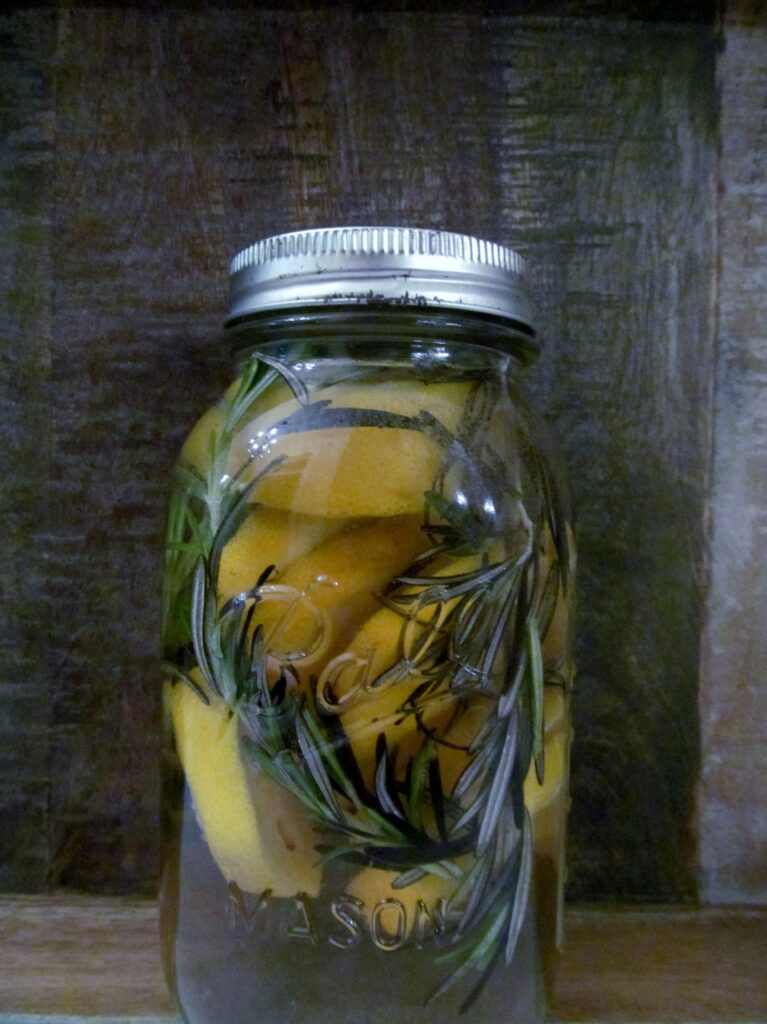 Instructions:
Place lemons, rosemary and vanilla into mason jar.
Add water until filled.
When you are ready to use, dump entire contents into a saucepan.
Bring to a boil, then turn heat to low.
Simmer all day, add more water as needed.
Enjoy!