Some of the links in this article are "affiliate links", a link with a special tracking code. This means if you click on an affiliate link and purchase the item, we will receive an affiliate commission. The price of the item is the same whether it is an affiliate link or not. Regardless, we only recommend products or services we believe will add value to our readers. By using the affiliate links, you are helping support our Website, and we genuinely appreciate your support.
I am soooo excited for Fall! It's one of my favorite times of the year. There's so much to do in so little time, so I created a list of items that I want to do, experience and accomplish in the next couple of months. If you need ideas on things to do this fall, check out my Fall Bucket List.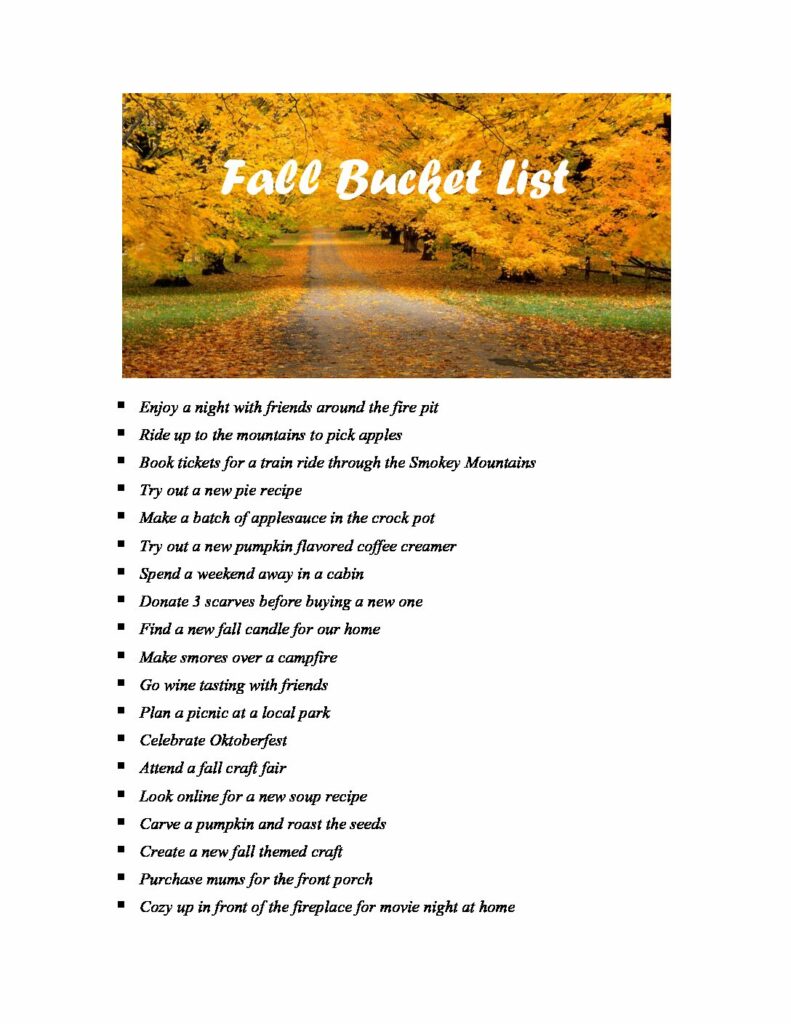 Every year, we love to visit Hendersonville, NC to pick apples. We usually rent a cute cabin and enjoy hiking, grilling and hanging out and relaxing in the peace and quiet. Every year I look forward to this trip. And it crosses a couple items off my fall bucket list!
What are you looking forward to most this Fall? Do you have any ideas on items to add to my bucket list, leave me a comment below, I would love to hear your suggestions!