Some of the links in this article are "affiliate links", a link with a special tracking code. This means if you click on an affiliate link and purchase the item, we will receive an affiliate commission. The price of the item is the same whether it is an affiliate link or not. Regardless, we only recommend products or services we believe will add value to our readers. By using the affiliate links, you are helping support our Website, and we genuinely appreciate your support.
(This post was last updated on: 01/20/2023.) Valentine's Day is right around the corner. Now is the time to find that perfect gift for the man in your life. Here are the best Valentine's Day Gift Ideas for Men!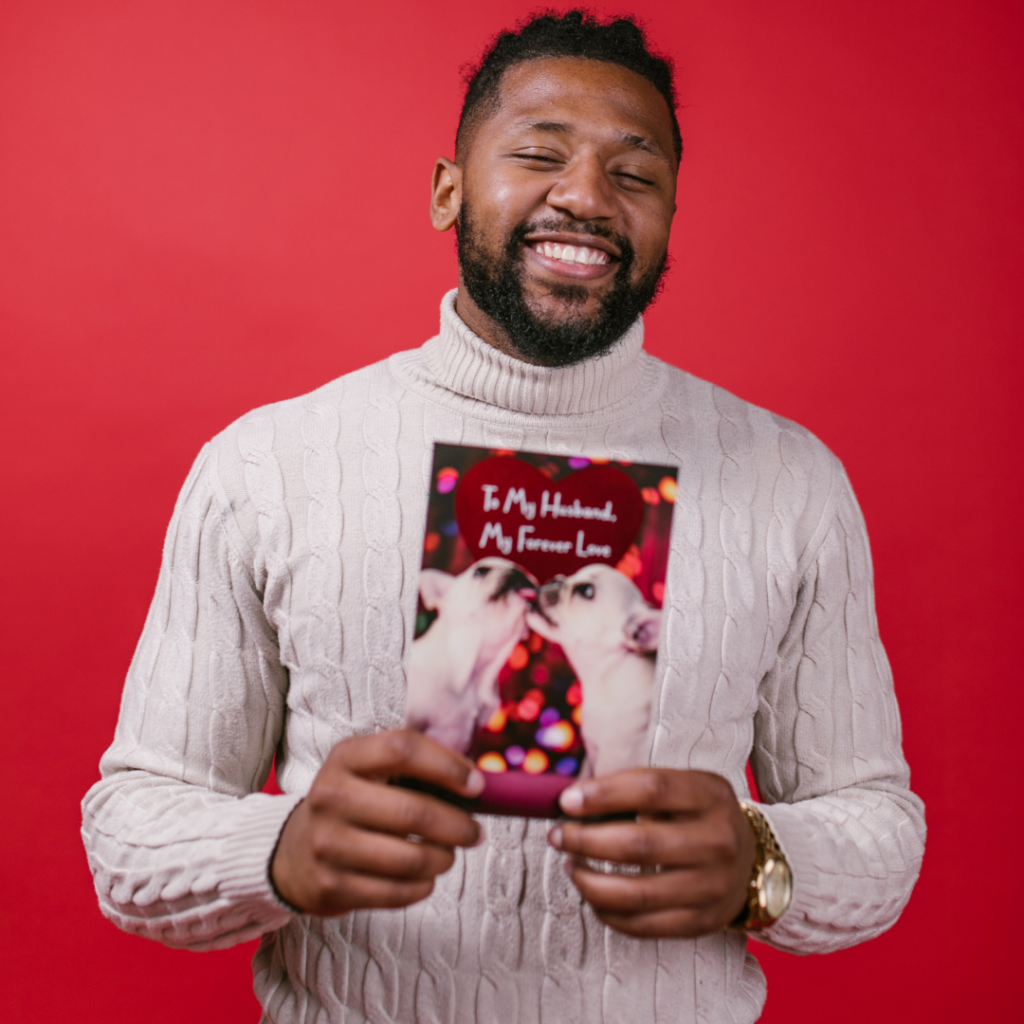 The Best 2023 Valentine's Day Gift Ideas for Men:
Click on the picture for pricing information and to order online.
Vintage Radio Bluetooth Speaker I bought this little bluetooth speaker for my husband for his birthday and he loves it so much I bought a few as gifts for his co-workers.
2. ARMAF club de nuit intense I bought this gift set for my husband for Christmas that includes a huge bottle of cologne, body spray, shampoo and body wash. It's a knockoff of Creed Aventus which is over $400 per bottle- yikes!
3. Whirley Pop Stovetop Popcorn Gift Set My husband uses his Whirley Pop several times a week to make a snack in the evenings. He has all sorts of oils and toppings for his popcorn. So this year for Christmas, I sent out this starter gift set to a few long distance friends to share his love of making popcorn old school style.
4. Vintage Leather Laptop Bag I bought this cool vintage leather messenger bag for my husband's birthday this year since his other one is so old and worn out. He loves the vintage style of this bag and uses it as a laptop bag/ briefcase for work.
5. Gary's Classic Muddled Old Fashion Mix Every now and then, I buy premade cocktail mixes because it's so much easier than making a recipe from scratch and keeping multiple ingredients in stock at the house. This old fashion mix is definitely a crowd pleaser.
6. Caddyshack: The Making of a Hollywood Cinderella Story I purchased this book for my husband since Caddyshack is one of his favorite movies. However, the book gives the history of a lot of cool '80's movies. So if your man is a fan of this genre, he will love this book.
7. Rings- I purchased these inexpensive yet cool looking rings for my husband. He is not huge into jewelry, but he likes to changes things up sometimes.
8. MEATER Plus Bluetooth Thermometer So I actually bought this gift for myself. I use this bluetooth meat thermometer when I cook dinner in the smoker. It's so cool! It can be used in the oven, grill or smoker. This would make a great gift for a man that loves to grill.
9. Black Rifle Coffee I have bought packages of this ground coffee online several times. It's really good and would make the coffee lover in your life very happy.
10. Smartphone Screen Magnifier I gifted this smartphone screen magnifier to my father in law since he was having difficulty reading on his cellphone. He seems to enjoy it and finds it helpful.
11. Car Wash Supplies- I bought all of these car wash supplies to set up a car wash station at home. I was getting tired of things being left in the driveway. All of the supplies fit inside a 5 gallon bucket and the organizer that attaches to the outside of the bucket.
12. Adjustable Cellphone Stand I bought one of these adjustable cellphone stands for myself and my husband. It makes watching videos or talking via web chat so much easier.
13. Anti-Theft T-Shirt I bought my husband this t-shirt. He is a big car guy and loved this shirt.
14. The Longmire Mystery Series Box Set Most people have watched the Longmire show on Netflix by now. But here are the books that the show was based on- the complete set. I purchased this box set for my husband as a gift earlier last year. If your man is a fan of the show or just likes Westerns, he will love these books.
15. Bourbon Flavoring Bullets My husband's friend sent him this set of bourbon flavoring bullets for Christmas. He hasn't used them yet, but we read the info and instructions and it seems like a really cool idea. This set comes with 3 "bullets" in different flavors. You drop one bullet into a bottle of bourbon or whiskey to create a unique flavor. Each day for 3 days, you take a sip, then remove the bullet when the alcohol tastes how you want it, or how strong you want the flavoring. Each flavoring bullet can be reused a few times. This company is owned and operated by a U.S.M.C. veteran, so it's a great company to support.
10 More Great Valentine's Day Gift Ideas for Him:
3D Printer:
Canon DSLR Camera:
Bose Noise Cancelling Earbuds:
Desktop Cigar Humidor:
Pit Boss Electric Smoker:
Bluetooth Shower Speaker:
Hiking Book:
Bartending Kit:
Engraved Pocket Knife:
Golf Ball Set:
Which items on our Valentine's Day Gift Idea List would your significant other like the best? What are your plans for the holiday? Leave a comment below! Don't Miss These Other Great Gift Guides: