Some of the links in this article are "affiliate links", a link with a special tracking code. This means if you click on an affiliate link and purchase the item, we will receive an affiliate commission. The price of the item is the same whether it is an affiliate link or not. Regardless, we only recommend products or services we believe will add value to our readers. By using the affiliate links, you are helping support our Website, and we genuinely appreciate your support.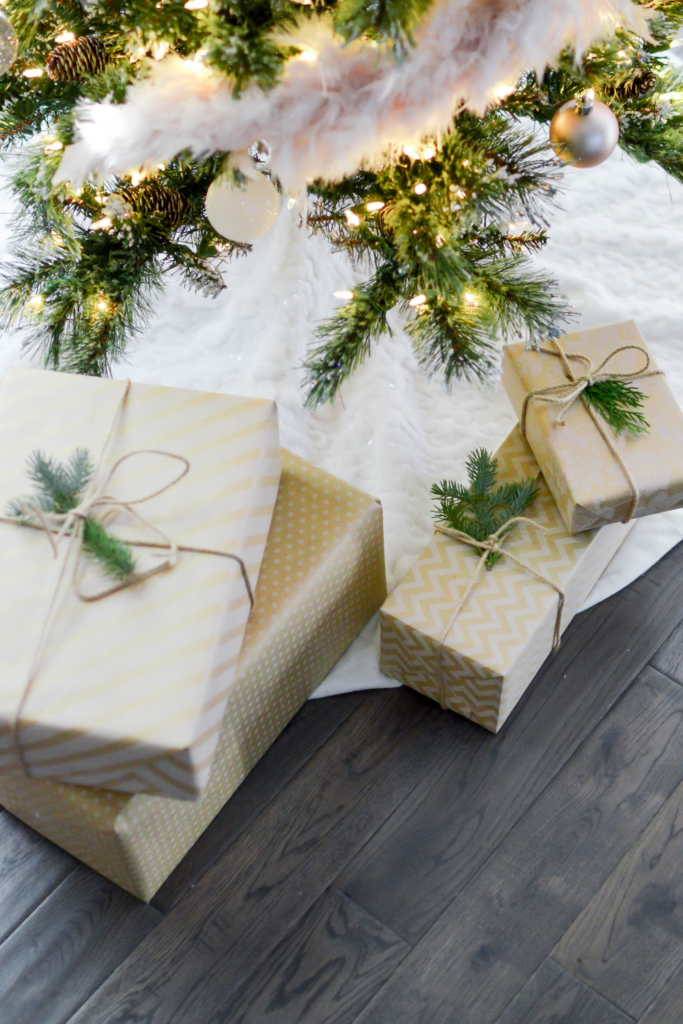 Christmas is officially 10 days away! I can hardly believe that, can you? If you have been procrastinating on buying holiday gifts or just can't seem to find the right gift to give, we have put together this list of last minute holiday gifts you don't have to mail. This holiday gift guide will be the perfect solution to your last minute gift needs!
Most of these gifts can be sent to your friends and family via email or text and some you may be able to print from your computer to hand deliver. It can't get any easier than that. I also love these type of holiday gifts for those times you are caught off guard by someone giving you a gift that you didn't expect to give you one and now you feel obligated to get them something. These gifts are affordable and can be delivered immediately either electronically or in person. Which is perfect since we are past the due date to mail gifts via USPS.
Last Minute Holiday Gifts You Don't Have to Mail
Amazon Audible is a great audio book subscription that is so easy to use. You can gift a one year membership to a loved one which includes 1 paid book credit per month and additional free books, podcasts, theater productions, documentaries and sleep programs. I have been using Audible for a few months now, and I love it!
Personal Shopper by Prime Wardrobe is a personal stylist shopping service similar to Stitch Fix. After filling out their style profile, the recipient of your gift will get to choose 8 items that their online stylist curated for them. Your loved one will get to try on the clothes at home and pick and choose which ones to keep and which ones to return via mail for free within 7 days.
Kindle Unlimited gives your gift recipient access to an unlimited amount of magazines and books to read on any device that have the Kindle app. Subscriptions are sold in 6, 12 and 24 month increments.
Subscription Boxes are Great Last Minute Gift Ideas
I know what you are thinking….a subscription box needs to be mailed and my friend or family member that I want to order this for won't get it by Christmas. Well they don't need to receive the actual first box of their new subscription. You can print out or email them the subscription information so they will be anticipating their gift soon and once a month from then on. Some subscription boxes can actually be bought on a one time basis and others you can purchase for 3, 6 or 12 months.
SnackNation is a monthly snack subscription box full of goodies that are tasty and healthy. You can choose how many snacks are in each box depending on how much you want to spend on this ongoing gift. Subscription can be canceled at anytime.
GQ Best Stuff Subscription Box for Men.
Bean Box Gourmet Coffee Sampler. 3 month subscription.
Beef Jerky Sampler Gift Box: Variety Of Healthy Beef Meat Sticks, Pork Rinds, Exotic Jerky, Epic Bars and Chomps Beef Sticks.
Allure Beauty Box – Luxury Beauty & Make Up Subscription Box.
BBQ Box – Hand Selected Barbecue Subscription Box.
KitNipBox – Monthly Cat Subscription Box of Cat Toys, Treats and Goodies.
Chompbox – Monthly Dog Treats & Pet Supplies Subscription Box.
Electronic Holiday Gift Cards are Quick & Easy Gifts
We have a great previous post all about holiday gift cards for the whole family. I'll list a couple here for you, but check out our other post for way more ideas. Just about every gift card can be ordered online and delivered in electronic format- email or text.
As we get closer to the holidays, I want to wish you all a great holiday season! I would also like to thank you for visiting my little corner of the internet. I hope you find our content useful, interesting or at least a little humorous at times. More 2020 Holiday Gift Guides: