Some of the links in this article are "affiliate links", a link with a special tracking code. This means if you click on an affiliate link and purchase the item, we will receive an affiliate commission. The price of the item is the same whether it is an affiliate link or not. Regardless, we only recommend products or services we believe will add value to our readers. By using the affiliate links, you are helping support our Website, and we genuinely appreciate your support.
(This post was last updated on: 12/16/20.)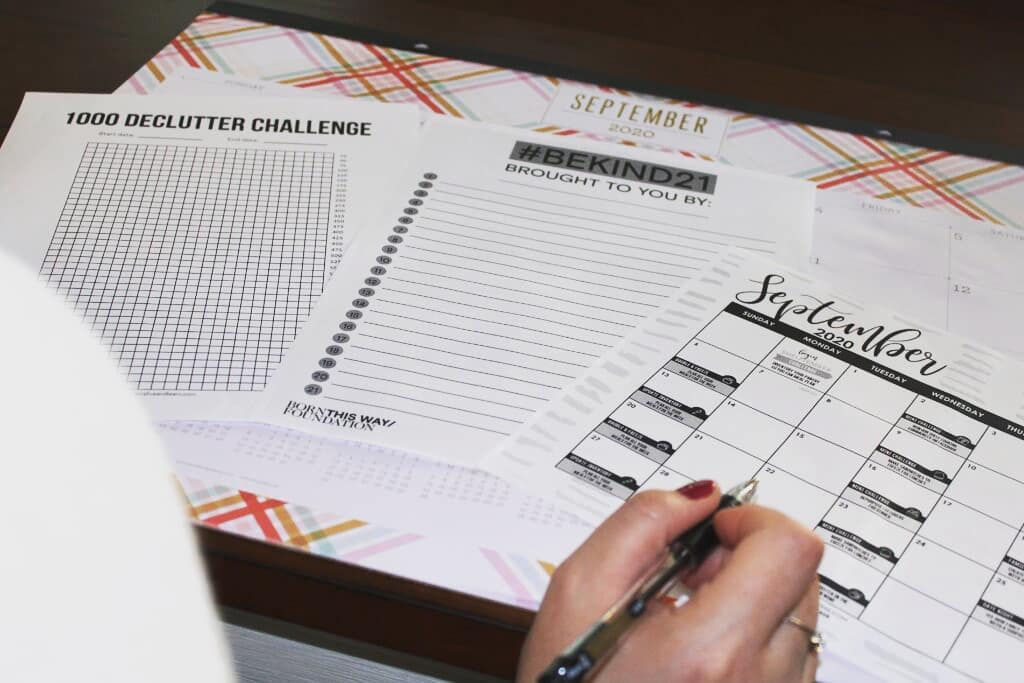 At the beginning of September, I came across a ton of personal development challenges and household/ homemaking challenges on social media. I thought they were all so good, but I picked my favorite three to try out. I may have overextended myself, but each one really doesn't require a lot of time on a daily basis. So here we go, challenge accepted!
1. 1000 Declutter Challenge by Let's Live & Learn
Removing 1000 items from my home seems crazy but the idea of having less clutter giving me the ability to focus more on quality time and things I truly value, is giving me the drive to crush this challenge.
2. Be Kind 21 by Born This Way Foundation
21 Acts of Kindness in the first 21 Days of Sept? Sign me up! I've already been spreading the love and you can too. It's not too late to begin this challenge; any day is a good day for doing an act of kindness for yourself or someone else.
3. Shelftember by Shelf Cooking and Jordan Page of the blog Fun, Cheap or Free
Now this one is really going to challenge my skills! Sticking to a $25 weekly grocery budget means I am going to have to get creative in the kitchen. But you know what, I just think about all of the money I will be saving and being able to clean out all of the old, maybe even close to expiring, food in my fridge, freezer and pantry, which is Awesome!
Have you started any personal development challenges recently? I would love to hear about it! Leave me a comment below. Don't Miss These Posts: