Some of the links in this article are "affiliate links", a link with a special tracking code. This means if you click on an affiliate link and purchase the item, we will receive an affiliate commission. The price of the item is the same whether it is an affiliate link or not. Regardless, we only recommend products or services we believe will add value to our readers. By using the affiliate links, you are helping support our Website, and we genuinely appreciate your support.
(This post was last updated: 3/1/23.) Learn how to make yogurt parfaits!
Here is a simple breakfast meal prep that you can make in no time. They are so easy to put together then pop into your lunch box each morning before going to work. Learn how to make our yogurt parfaits for an easy breakfast meal option.
Ingredients to make yogurt parfaits:
Fresh fruit: strawberries, blueberries, blackberries, raspberries
Granola
32 oz. tub of vanilla flavored Greek yogurt
several mason jars or small Tupperware bowls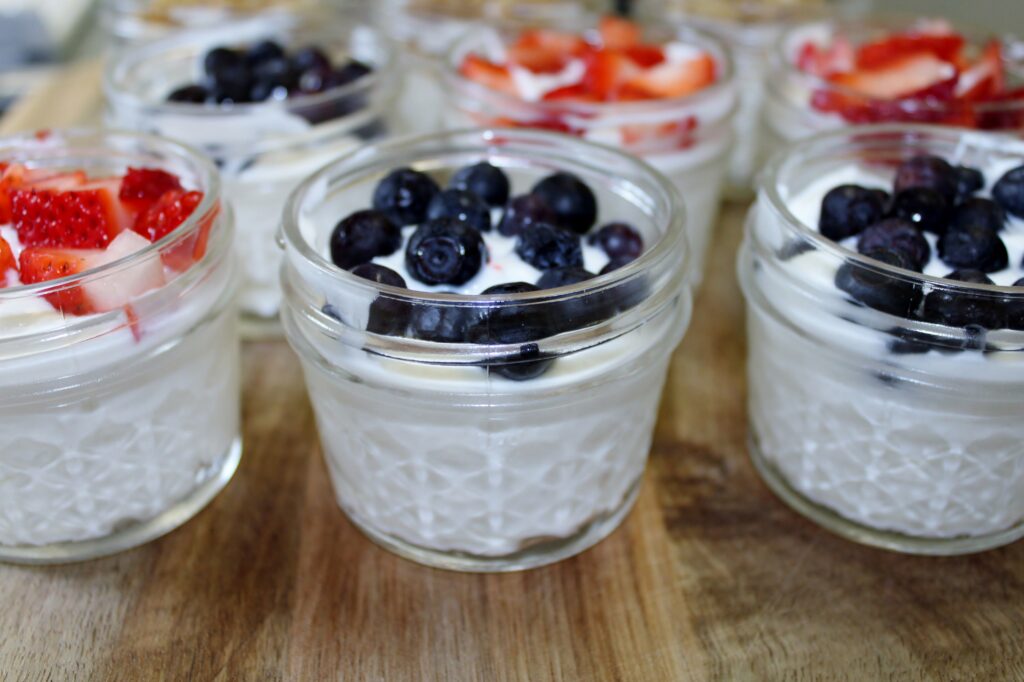 How to make the yogurt parfaits:
Start by putting 2-3 heaping tablespoons of yogurt into each container
Top with 1 heaping tablespoon of fruit, try to cover all of the yogurt to make a barrier so that your granola doesn't get soggy
Sprinkle granola over the top
Store the yogurt parfaits in the fridge for approx. 1 week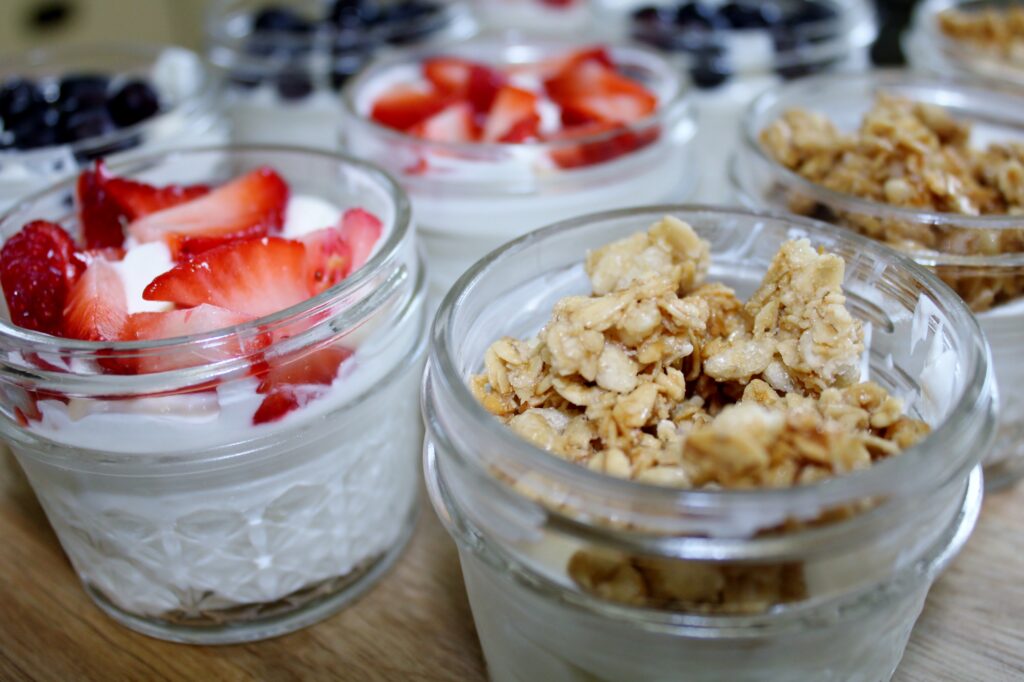 Alternatives for your parfaits:
You can drizzle some honey over the top of each parfait
If you have other fruit on hand that you want to use up, you can add any type of fruit that you like
The type of yogurt can also be swapped out for whatever you prefer or have on hand in the fridge
If you have the time, you could put the granola in a separate small container or snack sized plastic bag to ensure it stays crunchy
We have a great recipe for homemade granola
My husband and I like to have a bunch of these prepped each week so that we can take one for breakfast in our lunch box everyday. They are also a fun meal option for kids.
You really can customize what you add to the parfait based on what you have in your kitchen that you want to use up before it spoils or according to what you and your family like. You can't go wrong, it always tastes good and is a much healthier option for breakfast then stopping for fast food on the way to work or school.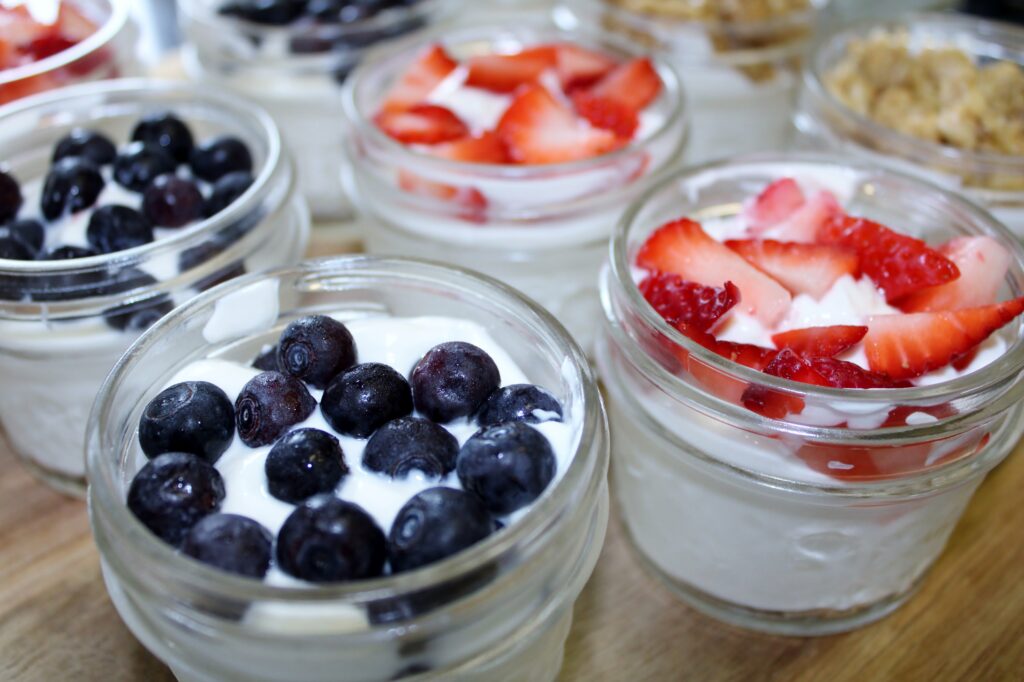 I hope you enjoy these as much as we do! Tell me in a comment below, what else do you like to add to your yogurt? SHOP THIS POST: