Some of the links in this article are "affiliate links", a link with a special tracking code. This means if you click on an affiliate link and purchase the item, we will receive an affiliate commission. The price of the item is the same whether it is an affiliate link or not. Regardless, we only recommend products or services we believe will add value to our readers. By using the affiliate links, you are helping support our Website, and we genuinely appreciate your support.
(This post was last updated on: 3/4/22.) Learn how to bake apple cookies with cream cheese frosting!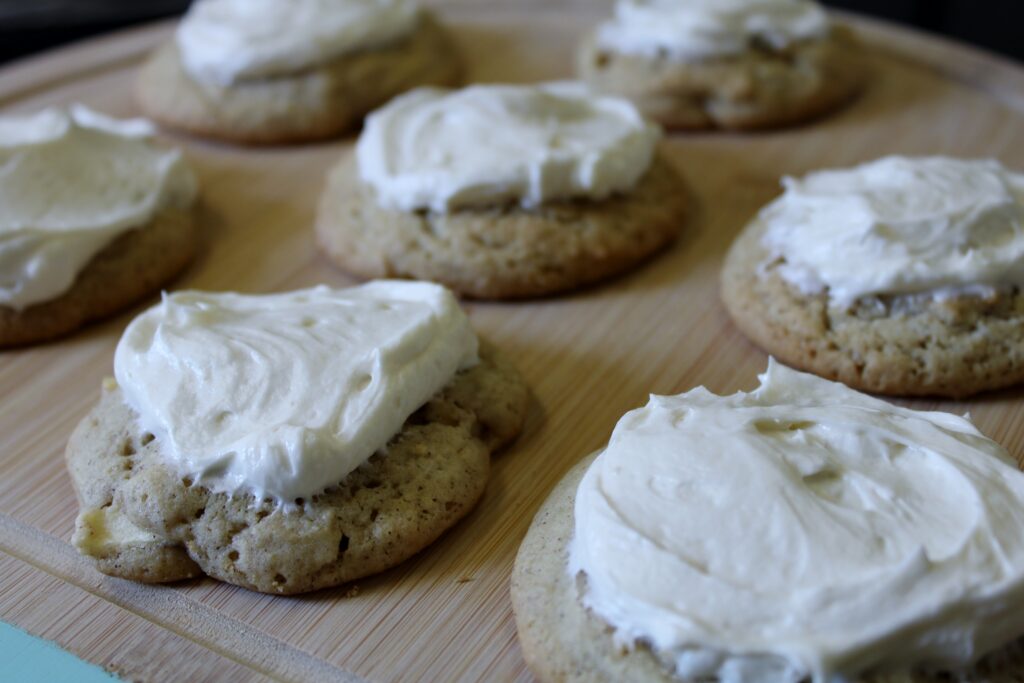 One of the good aspects of being at home during the stay at home order is having time to do things that I have been putting off and doing things that I enjoy like baking. I don't bake often, but I found this recipe on Pinterest for apple cookies with cream cheese frosting that I thought would be really tasty.
The original recipe came from Two Sisters Crafting. (Click on the link for the full recipe.)
These cookies were pretty easy to make and did turn out really well. It gave me the opportunity to use my Kitchenaid stand mixer for the first time. I sent some with my husband to his work and his co-workers loved them. The cream cheese frosting didn't seem to harden all the way so they were a little hard to store. I placed them all in plastic storage bags and froze some for later.
These cookies would make a good gift and would be a great choice for a cookie exchange. I have to give these cookies away before I eat them all!
Another great dessert that you should try is our banana pudding in mason jars.
What are your favorite cookies to bake? Where do you find the best cookie recipes? Leave a comment below with your recommendations and suggestions. Shop this post:
Don't Miss These Great Posts: