Some of the links in this article are "affiliate links", a link with a special tracking code. This means if you click on an affiliate link and purchase the item, we will receive an affiliate commission. The price of the item is the same whether it is an affiliate link or not. Regardless, we only recommend products or services we believe will add value to our readers. By using the affiliate links, you are helping support our Website, and we genuinely appreciate your support.
(This post was last updated on: 2/21/23). Learn how to make tasty blueberry muffins!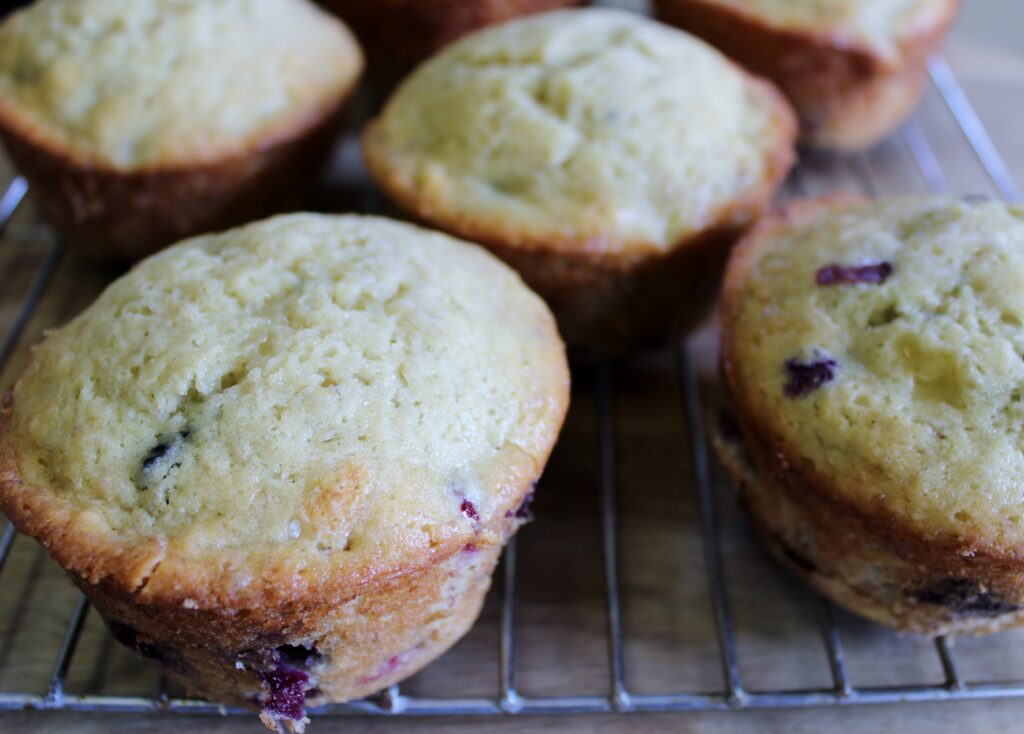 Quarantine seems to have given everyone more time to get in the kitchen and bake. I see lots of great creations on social media all of the time. I found a great recipe on Pinterest for blueberry muffins. Actually I first came across this recipe on one of my favorite YouTube channels, She's in Her Apron. She posted a video showing how to bake these muffins, then I went over to Pinterest to find the full recipe. Here's how to make tasty blueberry muffins from scratch. And it wasn't hard.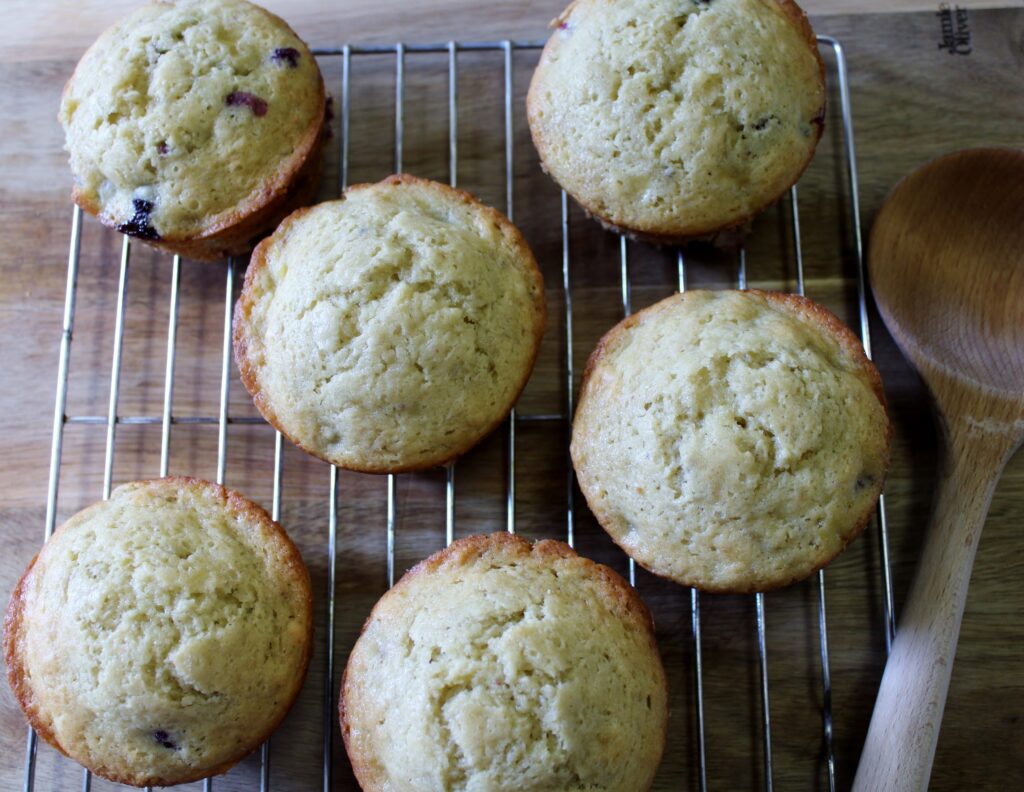 The original recipe is courtesy Go Go Go Gourmet and incorporates bananas which gives these muffins a great flavor.
Ingredients to bake blueberry muffins:
2 ripe bananas
4 Tbsp butter
1/2 cup sugar
1 tsp vanilla
2 eggs
1/2 cup orange juice
1/4 tsp baking soda
1 tsp baking powder
1/4 tsp salt
1 1/2 cups flour
1 cup blueberries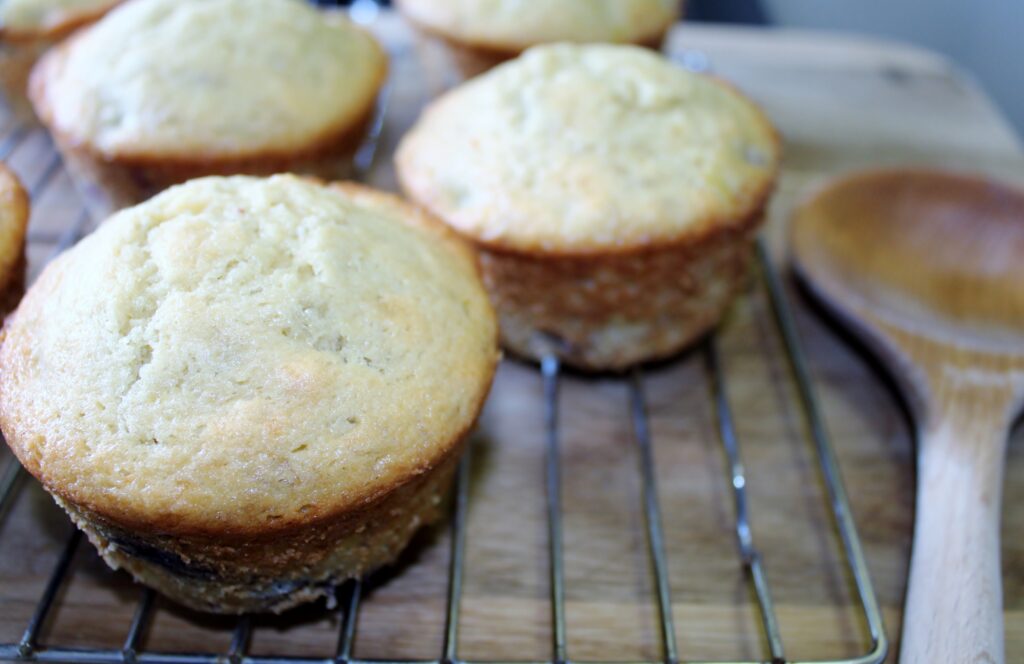 Instructions on how to bake blueberry muffins:
Preheat oven to 350
Melt the butter in a bowl
Mash the bananas in the bowl with melted butter
Stir in the sugar, vanilla, eggs and orange juice until combined
Add in the baking soda, baking powder and salt, mix
Mix in 1 1/4 cups flour until combined, batter will be lumpy
Toss the blueberries in 1/4 cup flour then add to batter
Spray a muffin tin with non stick spray
Fill each muffin cup approx. 3/4 of the way
Bake 25-30 minutes
Let muffins cool slightly before removing from tin and placing on a cooling rack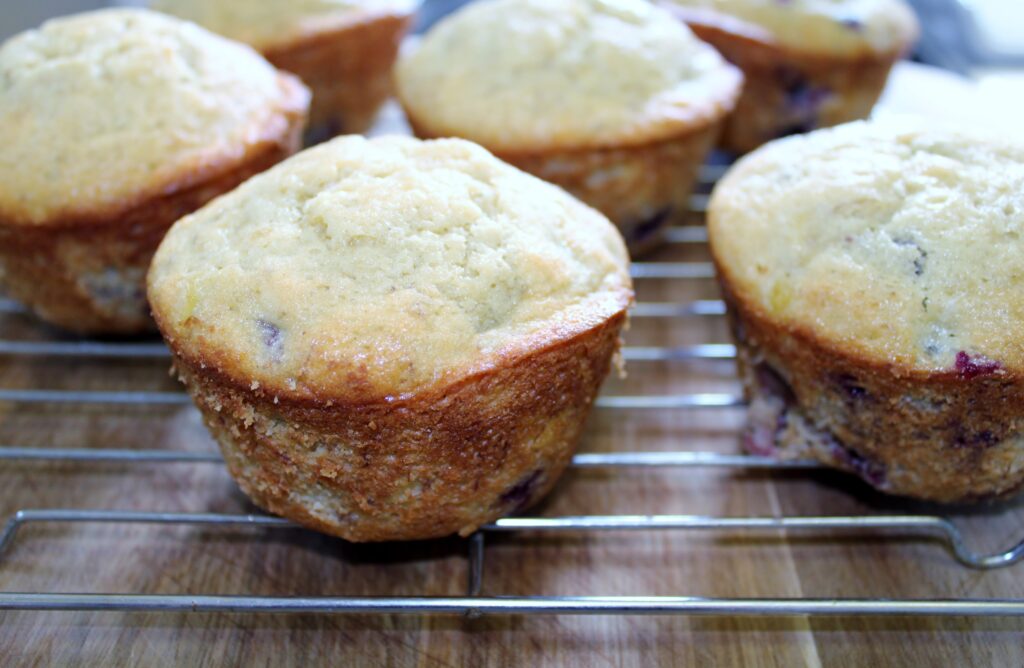 What are your favorite blueberry muffin recipes? I would love new recommendations so leave a comment below with your best recs. You will love these other recipes: