Some of the links in this article are "affiliate links", a link with a special tracking code. This means if you click on an affiliate link and purchase the item, we will receive an affiliate commission. The price of the item is the same whether it is an affiliate link or not. Regardless, we only recommend products or services we believe will add value to our readers. By using the affiliate links, you are helping support our Website, and we genuinely appreciate your support.
(This post was last updated on: 2/23/23.) Who doesn't love a fun night out with their best girlfriends? I think it's good for the soul. Getting together with your best friends, catching up, laughing and being able to let loose is so important. After a hectic week at work or a week filled with family obligations can take a toll, so we have researched some fun ideas for your next girls night out.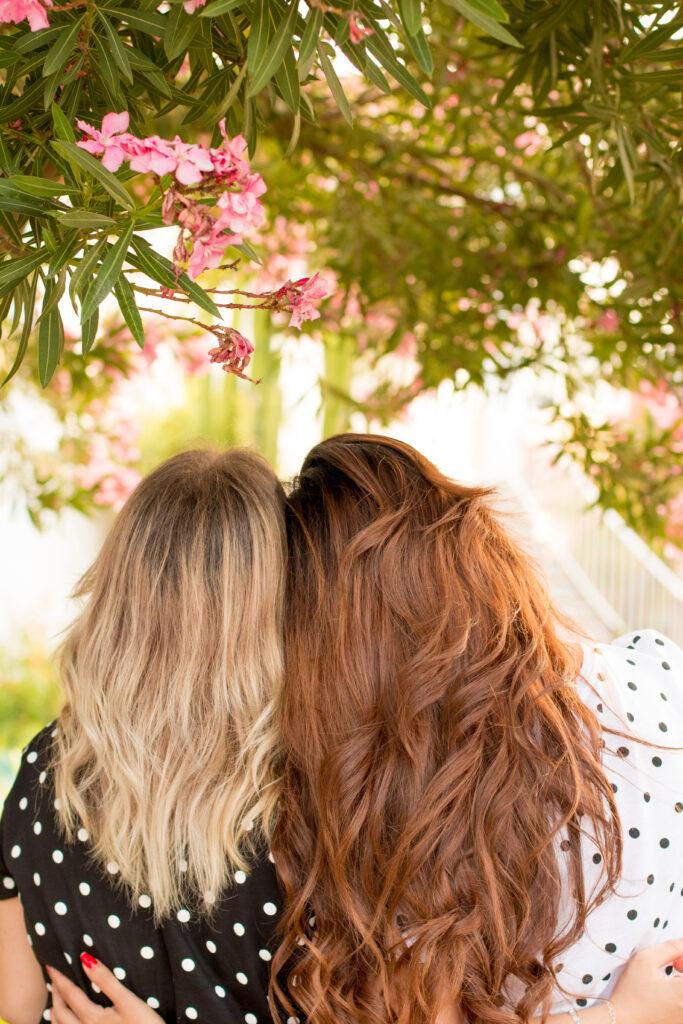 I hope you have taken advantage of our monthly goal worksheets. During the monthly of February, we are focusing on relationships. With Valentine's Day over, let's shift our focus away from our spouses and partners and put some energy into our friendships.
There are so many ideas for girls night out that you could try, but here's a list of some fresh ideas that you and your besties will love.
Ideas for Girls Night Out- Experiences:
Jules & Vetiver is a new fragrance bar in Charlotte, NC that offers private classes on the art of perfume making. You can bring a group of friends and each one of you will make a custom fragrance based on each person's personal preference in either a full sized bottle or travel sized spray. Cost ranges from $34-89 but first time customers can get a 20% off by signing up for their e-newsletter and using promo code SIGNMEUP.
Paddywax Candle Bar is a fun group event to bring your girlfriends to for GNO. You can select your fave vessel and pour a custom scented candle ready in approx. 3 hours. The class lasts one hour and costs $40. Afterwards you will receive 20% off items in their store and you can purchase cocktails during your class or BYOB.
Who doesn't feel good after a good blowout? Dry Bar in South Park is a popular place to go to get the best blowout in town. Schedule a time to take a bunch of your girlfriends there for a night of pampering. My hair never looks as good as when I get it professionally straightened and styled. Cost is $45 with lots of custom add-ons available.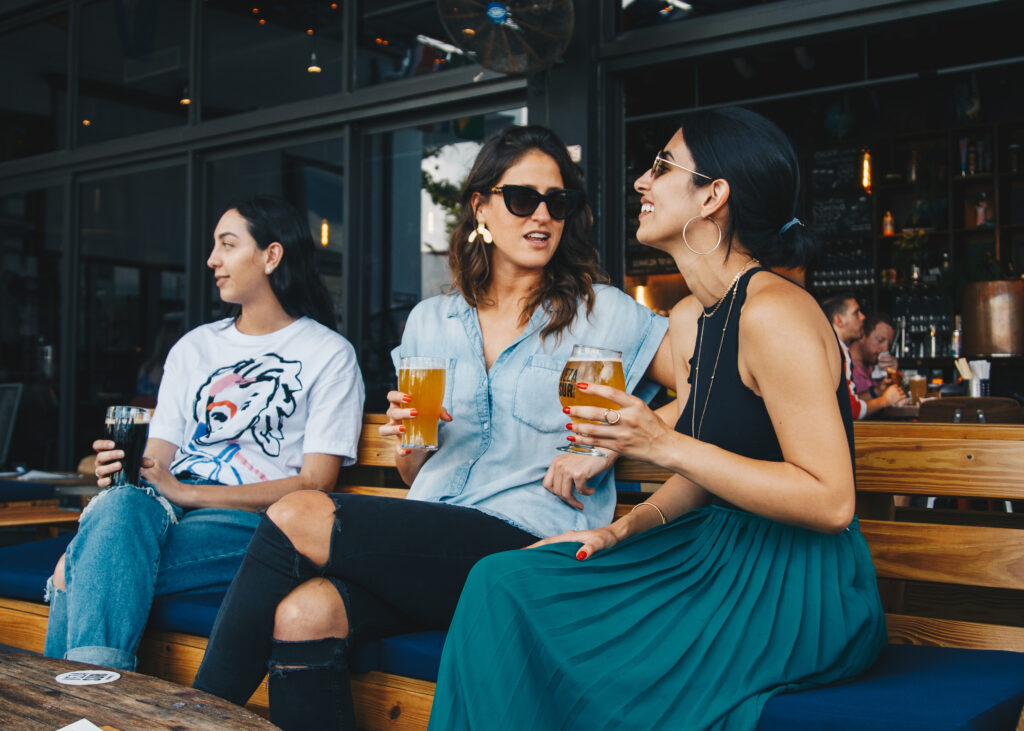 Ideas for Girls Night Out- Cocktails & Apps:
My friends and I love going to El Vallarta in Waxhaw for a margarita and chips & salsa. Yum! Try my fave the frozen mango margarita.
The Crunkleton is becoming one of the best know bars in Charlotte for classic cocktails and cool vibes.
Merchant and Trade is one of the best rooftop bars in downtown Charlotte with an awesome view of the city.
Ideas for Girls Night Out- Adventure:
iFLY in Concord is an indoor sky diving simulator. Price is based on how many flights you want to do and how many people go with you so check out their website to purchase tickets.
The U.S. National White Water Center is a fun place for you and your friends to go white water rafting. Of course the center offers lots of other fun options as well such as concerts, rope courses and special events.
If roller coasters are your thing, then Carowinds is the place to go. Everyone in the Charlotte Metro area knows about this place and has probably gone once or twice. But it could be a lot more fun to go with your girls rather than your kiddos just this once.
Ideas for Girls Night Out- Outdoorsy:
Daniel Stowe Botanical Garden is such a beautiful place to visit. And the fact that they change up their exhibits and offer special events like wine nights make going back a new experience every time I go.
A picnic in a local park might just be the way to unwind with your BFF's. I love Freedom Park which has all sorts of pretty spots to chill out with a picnic basket. Each friend could bring one app to share with the group to keep it easy and low cost.
If you and your friends like to get outside, hike, tour historical sites, take your dogs for a long walk, etc. then I recommend Historic Latta Plantation. It's not only beautiful but it has a ton of walking trails to enjoy.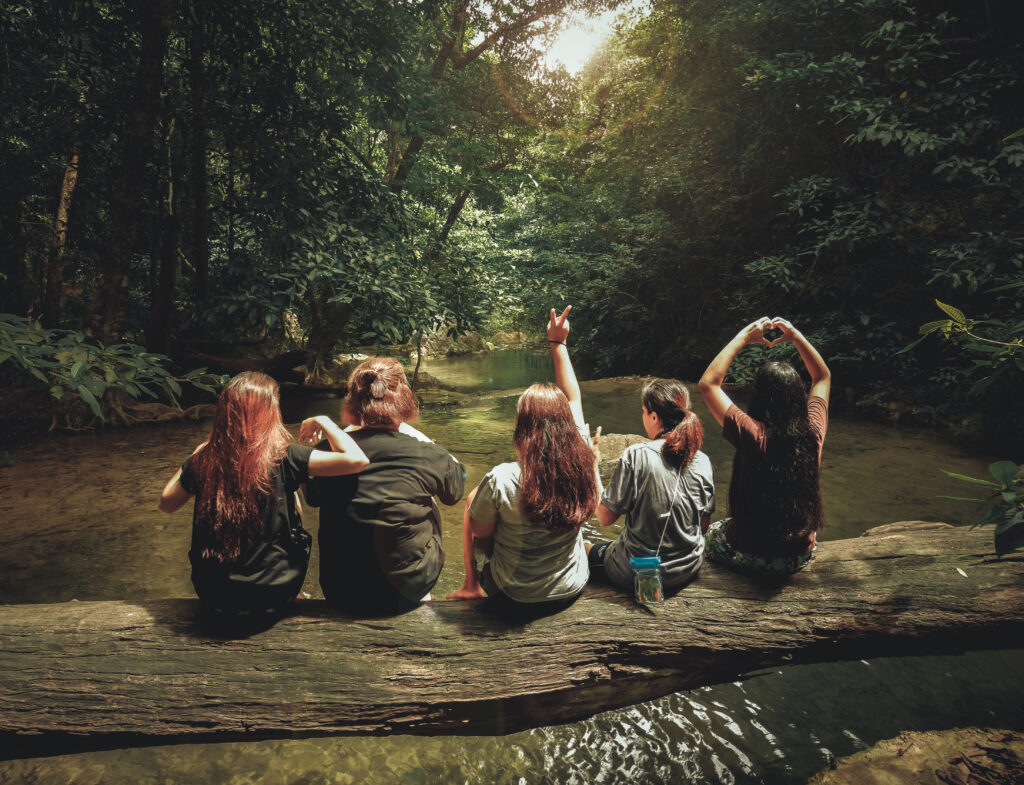 Well I hope you carve out some time to get together with your best gal pals. It may be just the thing you need right now. Leave a comment below, I would love to hear of places you and your friends like to go that I can try out.