Some of the links in this article are "affiliate links", a link with a special tracking code. This means if you click on an affiliate link and purchase the item, we will receive an affiliate commission. The price of the item is the same whether it is an affiliate link or not. Regardless, we only recommend products or services we believe will add value to our readers. By using the affiliate links, you are helping support our Website, and we genuinely appreciate your support.
Learn- Are Mary Kay Cosmetics Still Good? (This post was last updated on: 2/18/21.)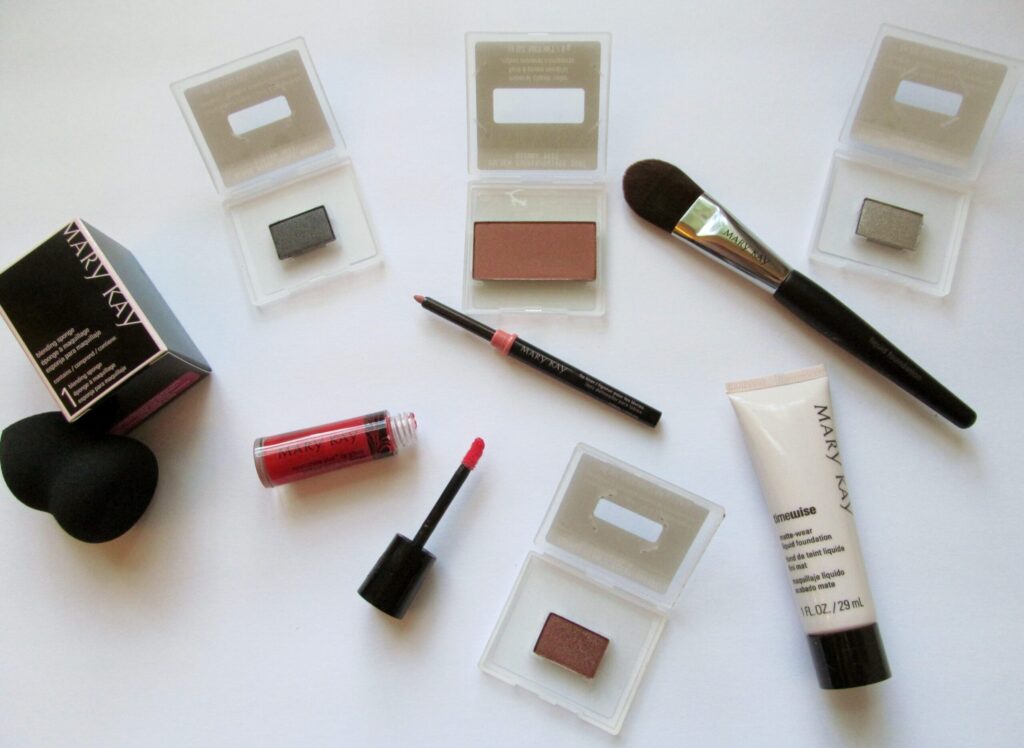 Mary Kay began in 1963 with 5 beauty products and has grown into a worldwide cosmetics craze. The company started by Mary Kay Ash has given women the opportunity to become independent businesswomen. The business model utilizes girls' night parties where the sales rep sells her goods to a group of women that drank one too many cocktails. In more recent years, the brand has developed a reputation for being antiquated and appeals mostly to older women that have been using the product for the past several decades. So the question is, Are Mary Kay Cosmetics Still Good?
I felt the same way about Mary Kay products until recently when I received a bag full of samples. To be honest I almost threw the bag away. I had used a couple of their products in the past. And that was only because I had a co-worker that was selling it and I felt obligated to buy something.
After using a few of the samples I have changed my tune and have discovered a beauty line that I really do like to use. Here's a peek at my stash. Go on and give it a try for yourself.
Mary Kay Cosmetics
Products from left to right: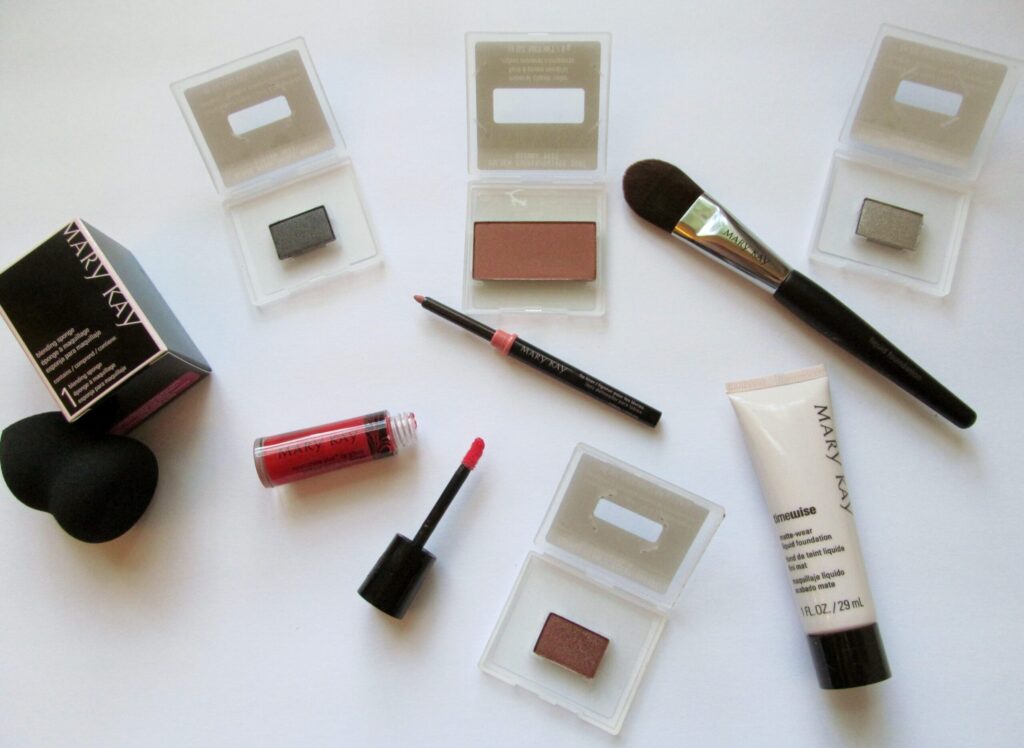 Blending Sponge $12
Mineral Eye Color in Black Pearl $8
Nourishine Plus Lip Gloss in Mango Tango $15
Lip Liner in Coral $12
Mineral Cheek Color in Golden Copper $14
Mineral Eye Color in Copper Glow $8
Liquid Foundation Brush $14
Timewise Matte-Wear Liquid Foundation in Bronze 2 $20
Mineral Eye Color in Polished Stone $8
When is the last time you used any Mary Kay Cosmetics? What are your favorite Mary Kay products? Leave me a comment below. I would love your recommendations. Don't Miss These Blog Posts: