Some of the links in this article are "affiliate links", a link with a special tracking code. This means if you click on an affiliate link and purchase the item, we will receive an affiliate commission. The price of the item is the same whether it is an affiliate link or not. Regardless, we only recommend products or services we believe will add value to our readers. By using the affiliate links, you are helping support our Website, and we genuinely appreciate your support.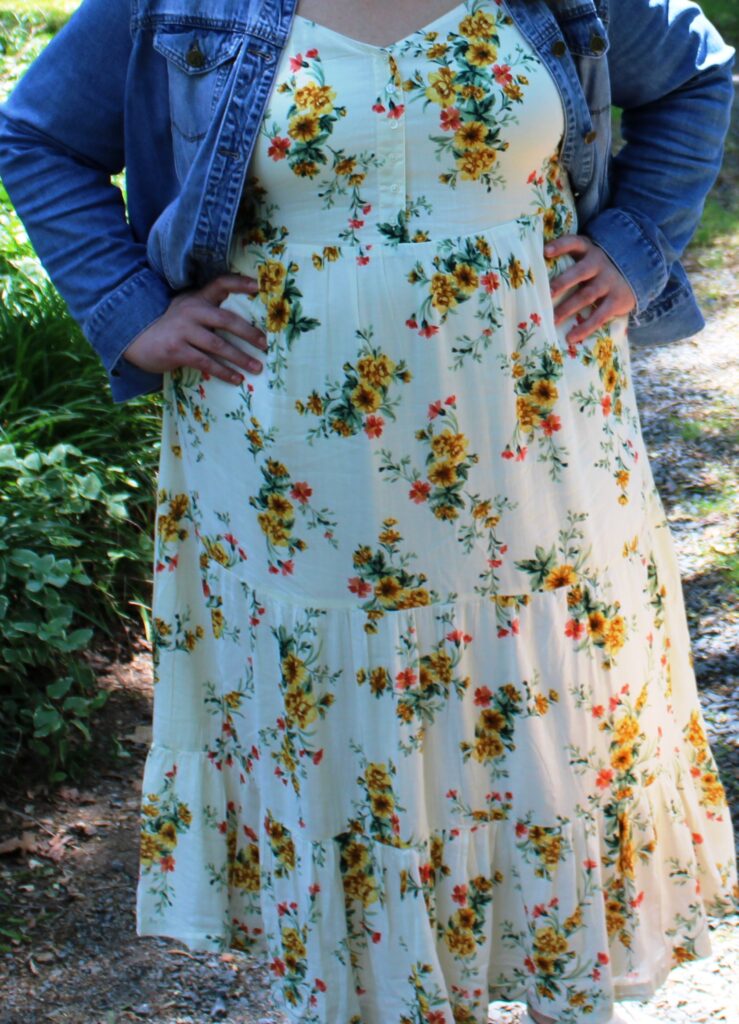 I ordered this summer maxi dress online at Old Navy about a month ago and I just received it this week due to delays in shipping, thanks COVID. It ended up being worth the wait, I Love It! So comfy and pretty. This Old Navy summer dress will be one of my uniforms this summer.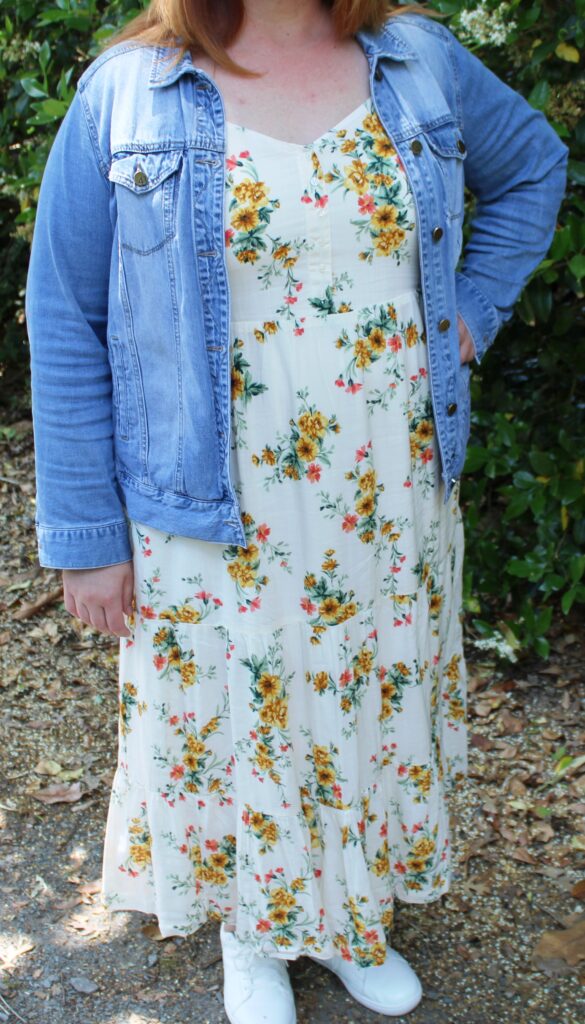 This maxi dress has thick, adjustable straps that hide your bra strap. The top has a buttons down the front and ruching on the back to maximize comfort. I got this dress for $50 and I am in between sizes so I sized down and it fit perfectly. There is a slip underneath so no flashing the masses my goodies.
I see online that Old Navy is offering free shipping right now on orders over $25 and free returns on all orders, plus 30% off your order for 2 days only, no coupon needed. But I hate to say this dress is no longer on their site. Uh! WTH? They do have a knee length fit and flare dress in the same fabric for $36.00, normally $37.99, that also looks cute.
This was the first time I put on a dress in I can't tell you how long. And it made me feel good. I did my hair, slipped this dress on and was ready to go. Nowhere cause we're in the middle of a pandemic! Well I felt good anyways. Haha!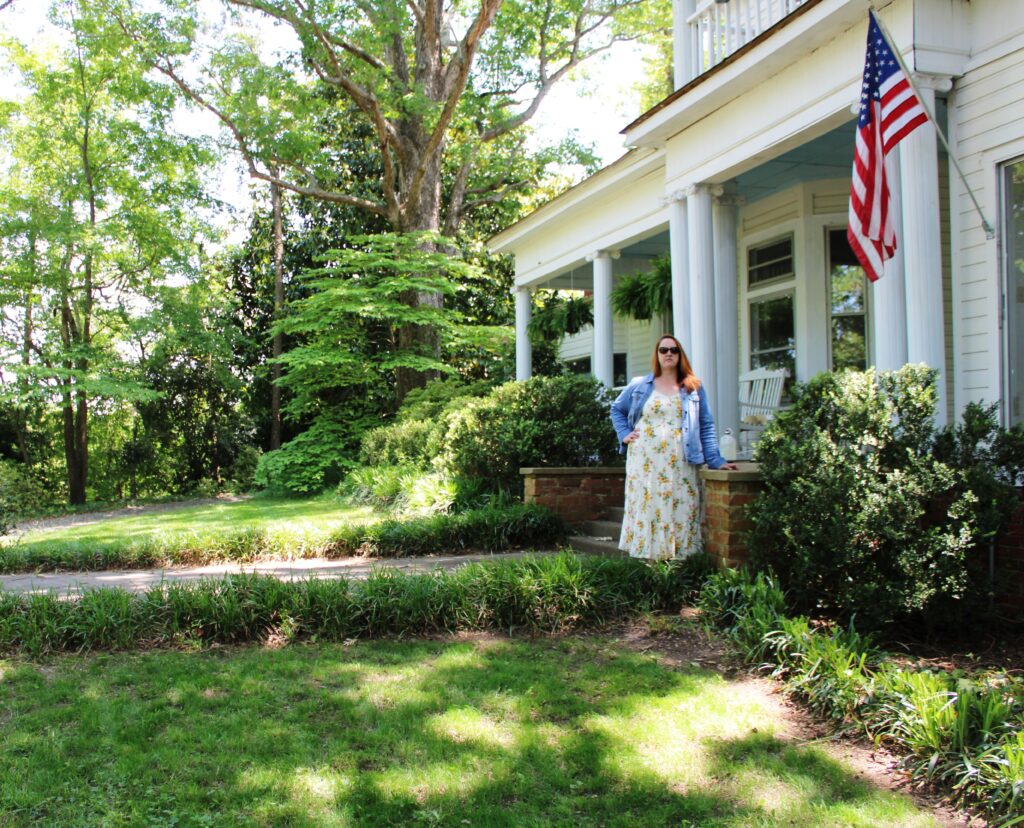 Confession: I am not a fashion diva!
Obvs, I know! But listen, I am a 40 year old woman that wears plus size clothing. I work a day job that requires me to dress business casual. I see so many 20 something fashion bloggers online creating these empires selling clothing that frankly, most of the time I think is ugly. Seriously, the outfits don't match, or they are wearing some huge oversized mumu with a wide brimmed hat that they think is so on trend. I can't get with that. It seems more like a costume than an outfit for everyday life. Sorry ladies, I am sure there is a market for that since I see so many of you doing this on social media. So you keep doing you, there is nothing wrong with your style or what you are selling to your IG followers.
But I think I speak for a large portion of the female population that is so obviously left out. We are too old to wear ridiculous get-ups. We want comfort and practicality, but want to look cute at the same time, not like we are going to Coachella. Really, if I showed up to my friend's BBQ in one of those outfits, they would definitely greet me with, "WTF are you wearing?!", not the usual, "Hey, good to see ya!" We work at jobs that are in professional settings, so we can't have all of our girlie bits hanging out. My clubbing days are kinda over and I don't think my boss and co-workers are ready to see all that anyways.
I just want normal clothes, that fit and are cute, don't resemble something my grandmother wears and doesn't cost a fortune. Is that so much to ask??
I follow a couple "body positive" bloggers online that promote loving your body at any size and I say, "You go girl!" Your message is great and you are putting positivity out into the world. That's awesome! But I am not here to focus on making the world sing kumbaya, I just want to be able to purchase clothes that I like, that make me feel good, so I can go about my daily life.
Leave me a comment below if you feel me! I want to know what you are struggling with, where you like to shop and how I can help.
When your furbaby is feeling left out of your glamour shot: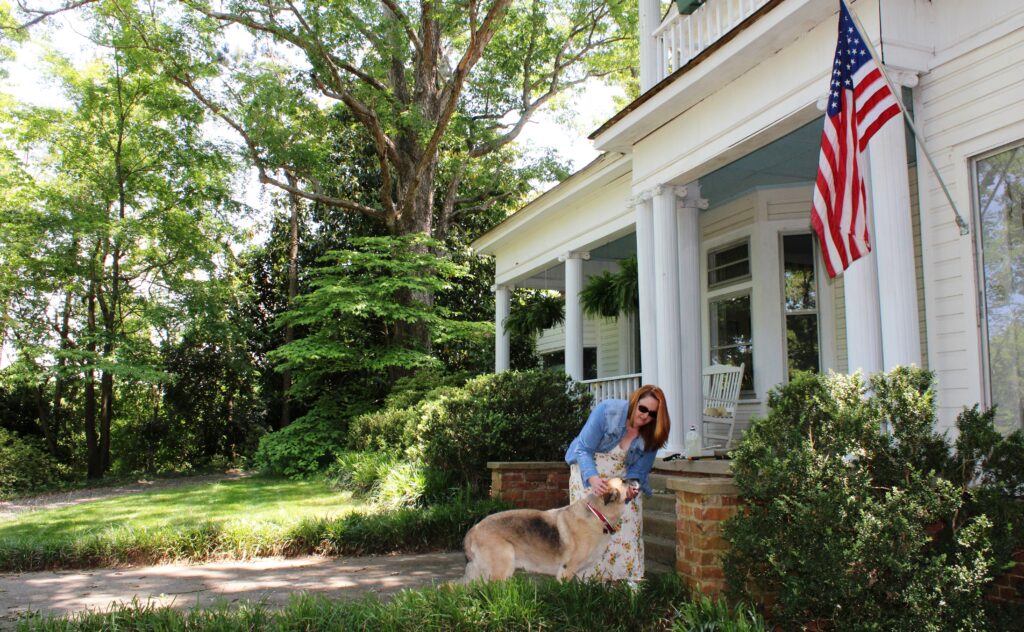 You will also love reading these posts:
Cute Summer Dresses in My Amazon Cart: