Some of the links in this article are "affiliate links", a link with a special tracking code. This means if you click on an affiliate link and purchase the item, we will receive an affiliate commission. The price of the item is the same whether it is an affiliate link or not. Regardless, we only recommend products or services we believe will add value to our readers. By using the affiliate links, you are helping support our Website, and we genuinely appreciate your support.
(This post was last updated on: 2/6/23.) Welcome to The Burbs Blog Series: Waxhaw, NC.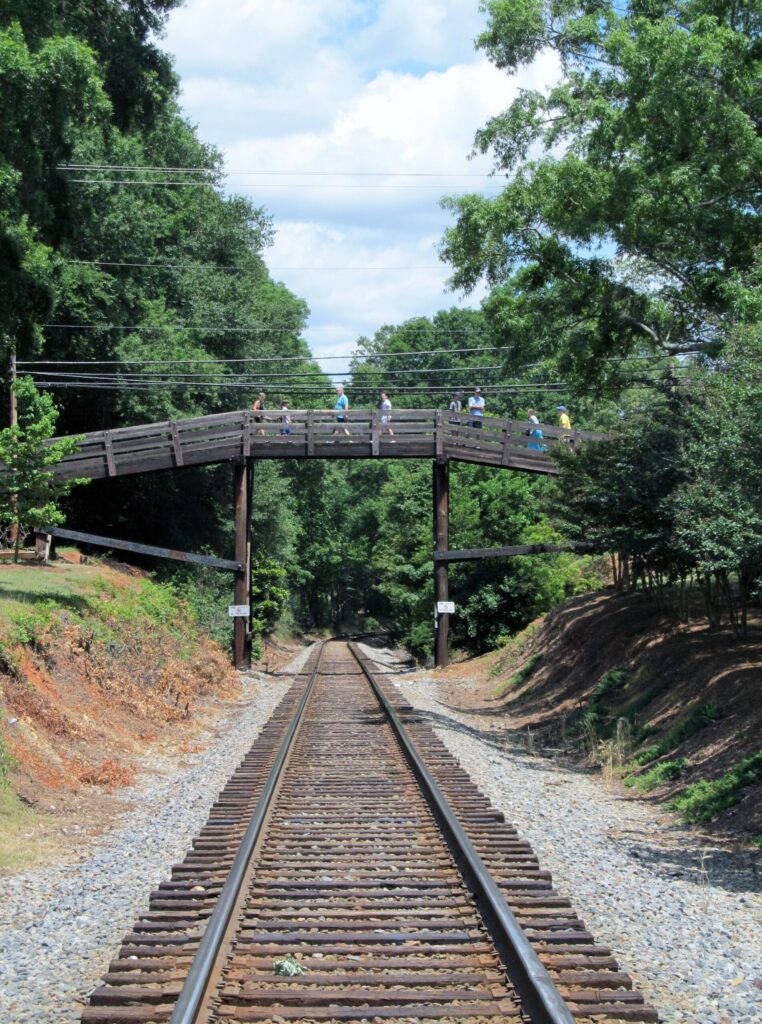 We love living in the Charlotte area and downtown has so many cool things to see and do, but we don't love always driving to downtown to have fun. The parking, traffic, congestion just isn't our thing. We typically stick to hanging out in the surrounding towns.
Each county is made up of small towns and neighborhoods with unique aspects and sites to see so I decided to start a blog series all about the suburbs around Charlotte. I hope to showcase all of the cool things to do without having to travel into Charlotte. I think you will grow to love the burbs as much as we do! We'll start the series with one of my favorite towns in Union County. I hope you enjoy- The Burbs Blog Series: Waxhaw, NC.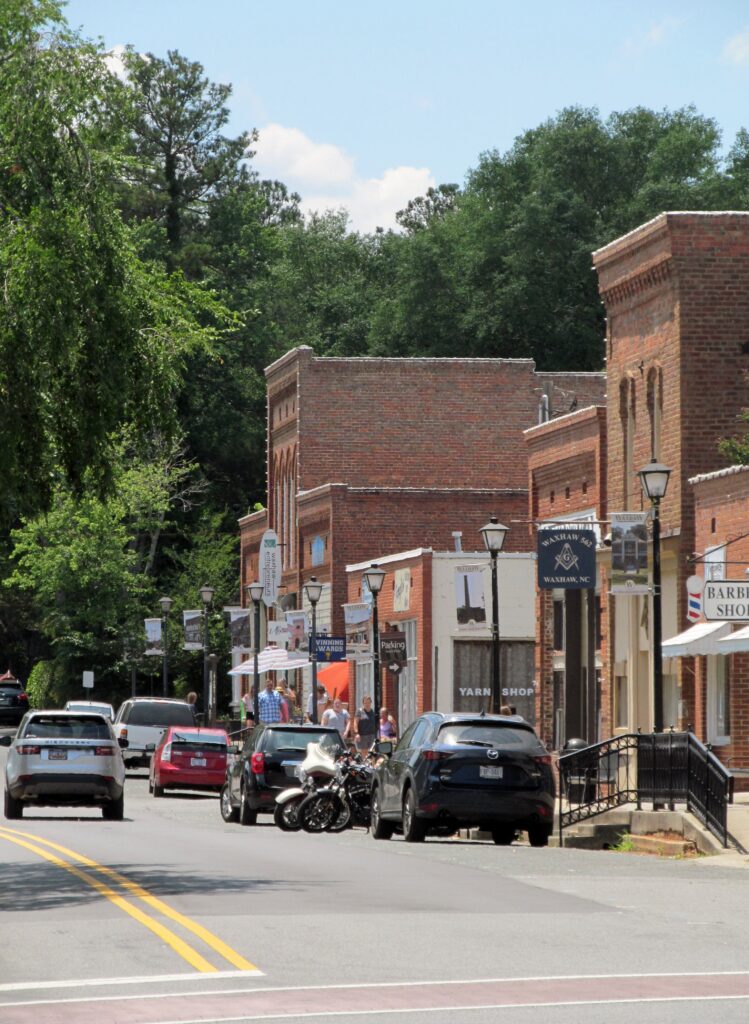 For the first installment in the burbs series, we traveled to Waxhaw and spent the day exploring everything this cute little town has to offer. Waxhaw is the quintessential small town with updated conveniences. Waxhaw is located 20 minutes south of Charlotte in Union County. It's close to the South Carolina border so many folks from Lancaster, SC work and play in Waxhaw. I am not a history buff, so if you are interested in learning more about the history of Waxhaw, stop in at The Museum of the Waxhaws.
What to See + Do in Waxhaw, NC:
Shop at the local farmers market on Saturdays 9:00am-1:00pm.
Play in the park: David G. Barnes Children's Park located on South Main St., Harvey Clay Nesbit Park on Nesbit Road or Waxhaw Skate Park on South Caldwell St.
Jammin' by the Tracks is a free concert every Friday night during the summer by the infamous railroad tracks on Main St.
Stroll and shop downtown at the local antique shops, artist co-ops and specialty gift shops. A few of my favorites are The Waxhaw Antique Mart, Bead Merchant (perfect for anyone who makes their own jewelry), The Indigo Pearl (sells unique accessories created by people all over the world), Refresh where I scored a cute pair of earrings, The Bike Depot, Provisions (locally made canned goods, spices, dips, breads, etc.) Antiques on Main and The Reading Room (used book store run by volunteers with all profits going to the town's library).
Enjoy the outdoors at Cane Creek Park– fishing, camping, lake, picnic, volleyball, public beach area, hiking trails, horse trails, climbing wall, arcade, boat rentals, mini golf, soccer and so much more.
Meal Prep for your work week with the professionals at Dream Dinners.
Float your stress away at Float Carolina. The spa offers sensory deprivation salt baths and halotherapy in a salt room. I am scheduling my appointment pronto!
Shop with a purpose at Second Chance Boutique. Proceeds go to Turning Point, a women's shelter for domestic violence victims.
Stock up at Frontier Meats, a local butcher shop.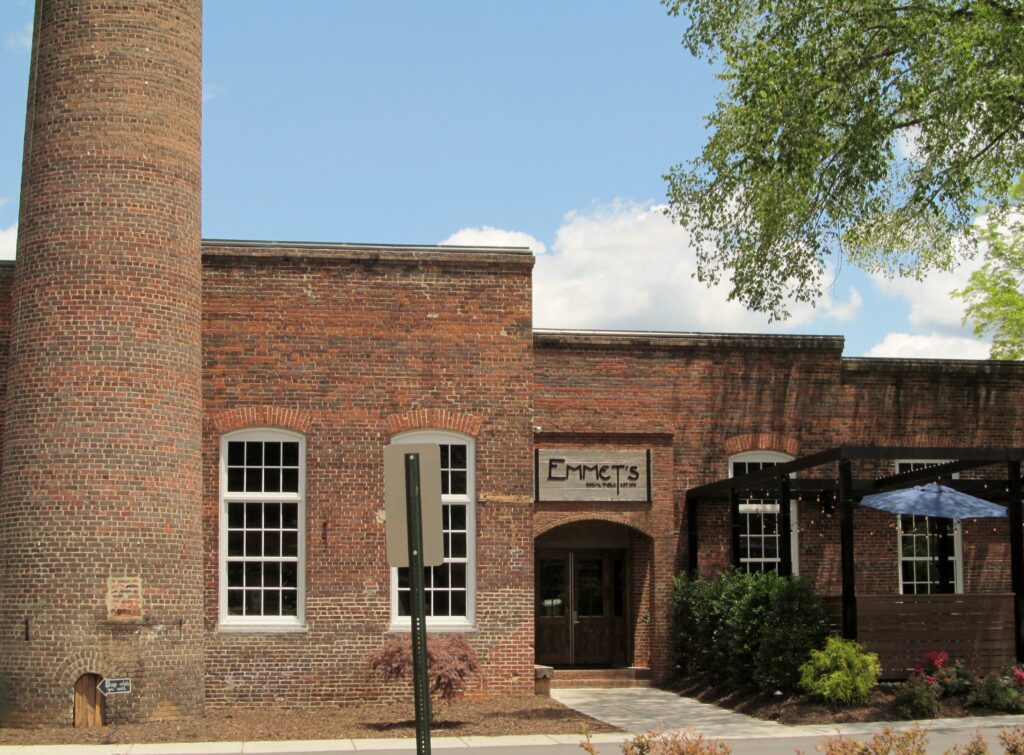 Where to Eat in Waxhaw, NC:
Maxwell's Tavern– burgers, salads, sandwiches, I have never had anything I didn't like here. It's small and a local favorite, so get there early or you will have to wait outside.
Emmet's Social Table– specializing in small plates with a cool patio area. We tried out a sampling of sliders (Nashville Hot Chicken, BLT and Italian).
Rippington's– known as the classy place to go.
Pizza Works– best pizza in town.
El Vallarta– my girlfriends meet here occasionally for the best margaritas, it's always a good time.
East Coast Wings + Grill– I know they are known mostly for their wings, but their burgers are pretty darn good too.
Stacks Kitchen– the local favorite for breakfast and lunch, a must try!
Provisions– farm to table breakfast and lunch specials.
South Main Street BBQ– picnic tables out front to dine and people watch on Main Street.
Mary O'Neill's Irish Pub– located next to the town's water tower, easy to find for sure.
The Cupcake Queen– sells the best looking cupcakes I have seen in a long time.
Waxhaw Creamery– who doesn't love ice cream?!
Cookie Dough Bliss– you know how eating raw cookie dough is the best part of baking cookies? Well Cookie Dough Bliss has cookie dough that is safe to eat without baking….the best of both worlds.
Pelican's Snowballs– ok, this is the place for those that don't like ice cream, which I just can't imagine. Shaved ice takes me back to childhood when everyone had a Snoopy sno-cone machine
Crossroads Coffee House- where caffeine addicts unite.
Where to Find an Adult Beverage in Waxhaw, NC:
Black Chicken is a chic wine bar and bottle shop in downtown. They offer a limited menu of appetizers and small plates. They also started offering craft beer.
The Dreamchaser's Brewery is right next door to Black Chicken and is located inside a renovated firehouse. They offer nightly entertainment and are doggie friendly.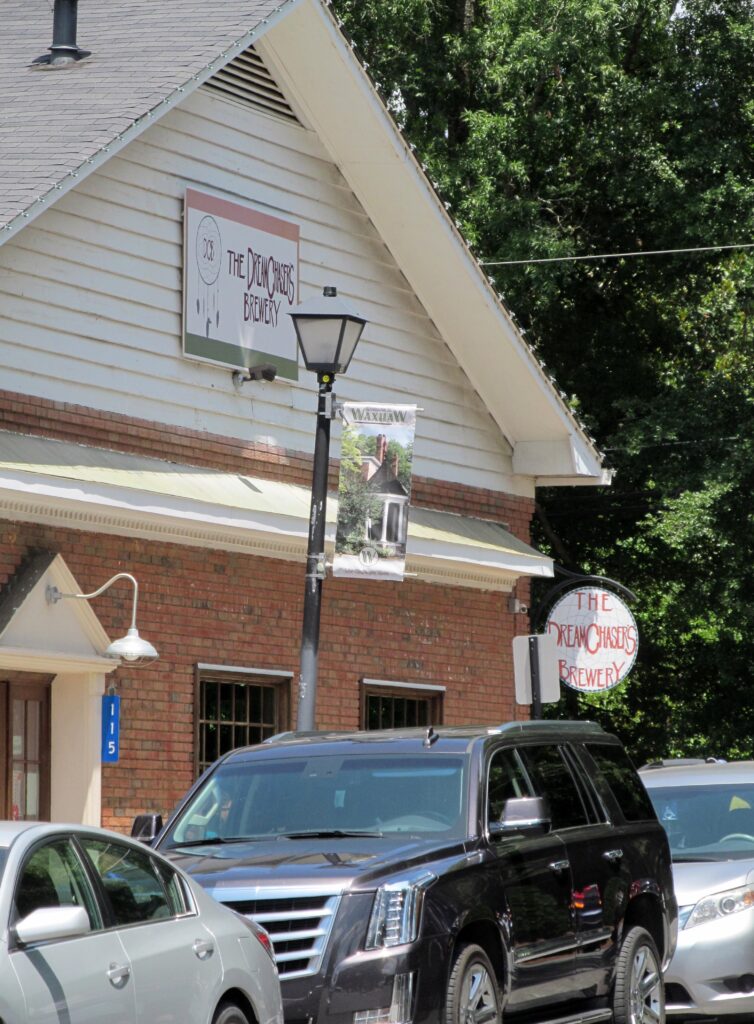 I hope you take the time to explore Waxhaw and all it has to offer. The burbs aren't so bad and aren't just for soccer moms. We love small town living!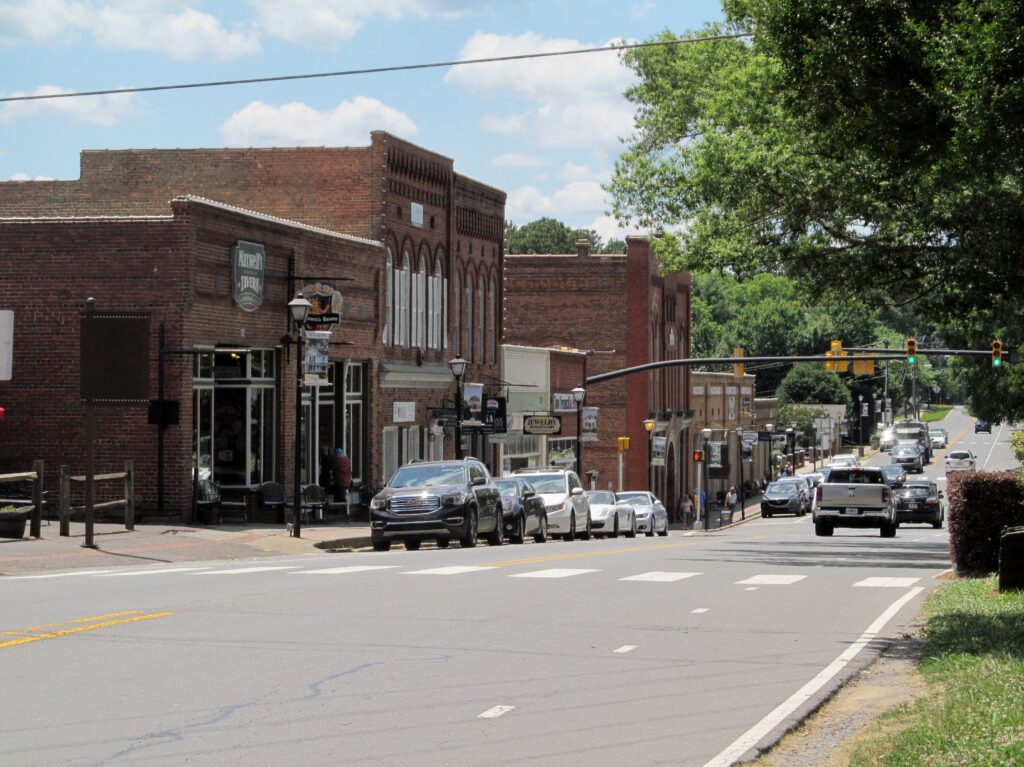 What are your favorite places to visit in Waxhaw? What Charlotte suburb should we travel to next? Leave your recommendations in a comment below. Also be sure to let us know if you enjoyed reading The Burbs Blog Series: Waxhaw, NC. I want to know if it was helpful to our readers. Check Out These Charlotte, NC Blog Posts: