Some of the links in this article are "affiliate links", a link with a special tracking code. This means if you click on an affiliate link and purchase the item, we will receive an affiliate commission. The price of the item is the same whether it is an affiliate link or not. Regardless, we only recommend products or services we believe will add value to our readers. By using the affiliate links, you are helping support our Website, and we genuinely appreciate your support.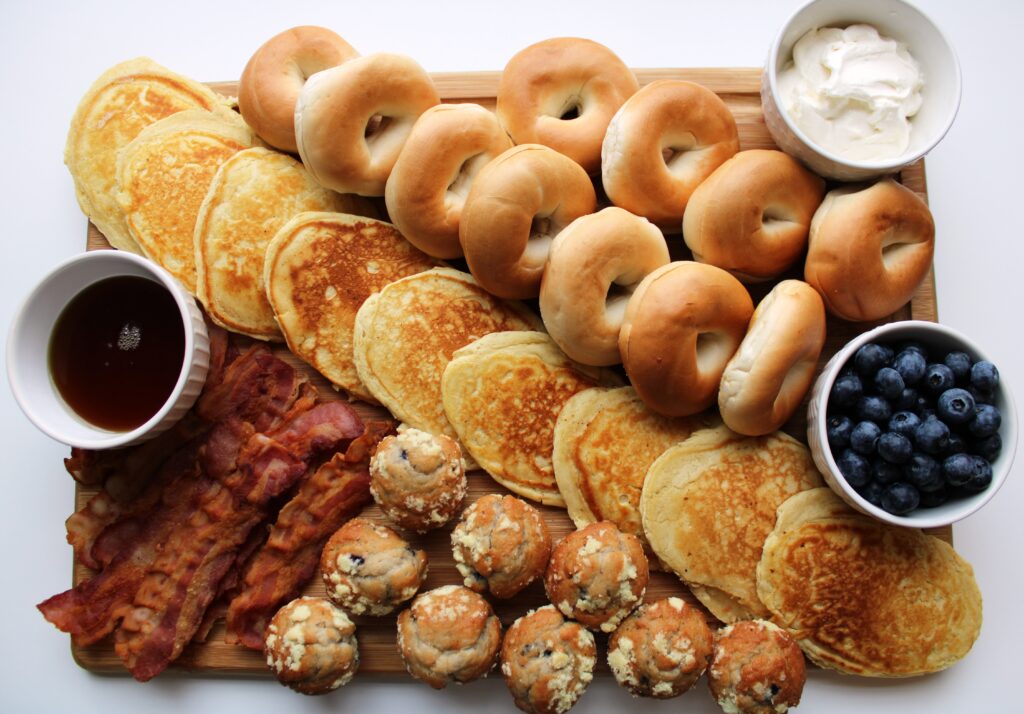 Are you hosting a breakfast or brunch at your house? Are you looking for a fun new way to serve breakfast to your family? Learn how to make this easy breakfast charcuterie board!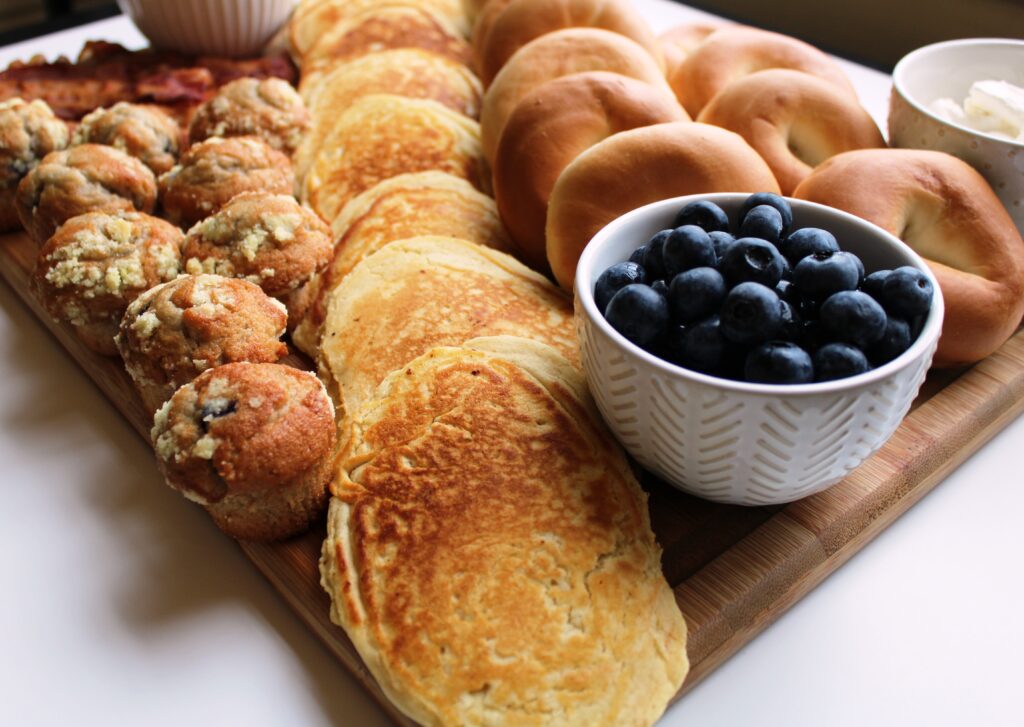 How to Make this Easy Breakfast Charcuterie Board
Over the New Year's holiday, I wanted to try out something new and fun for breakfast. It is my favorite meal of the day. I could seriously eat breakfast food all day long and not get tired of it! How about you?
I made this easy breakfast charcuterie board by putting together some of my favorite breakfast foods. You can easily recreate this breakfast snack board.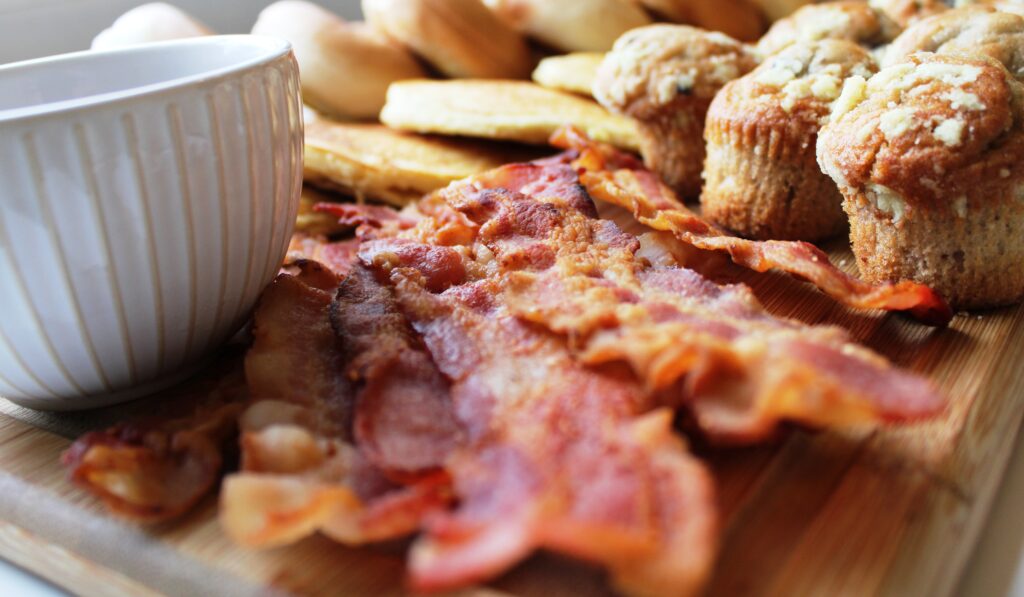 I started with cooking up some bacon. Hmmmm…..bacon; makes every meal better! Then I cooked up some pancakes. I love the Cracker Barrel brand pancake mix and maple syrup.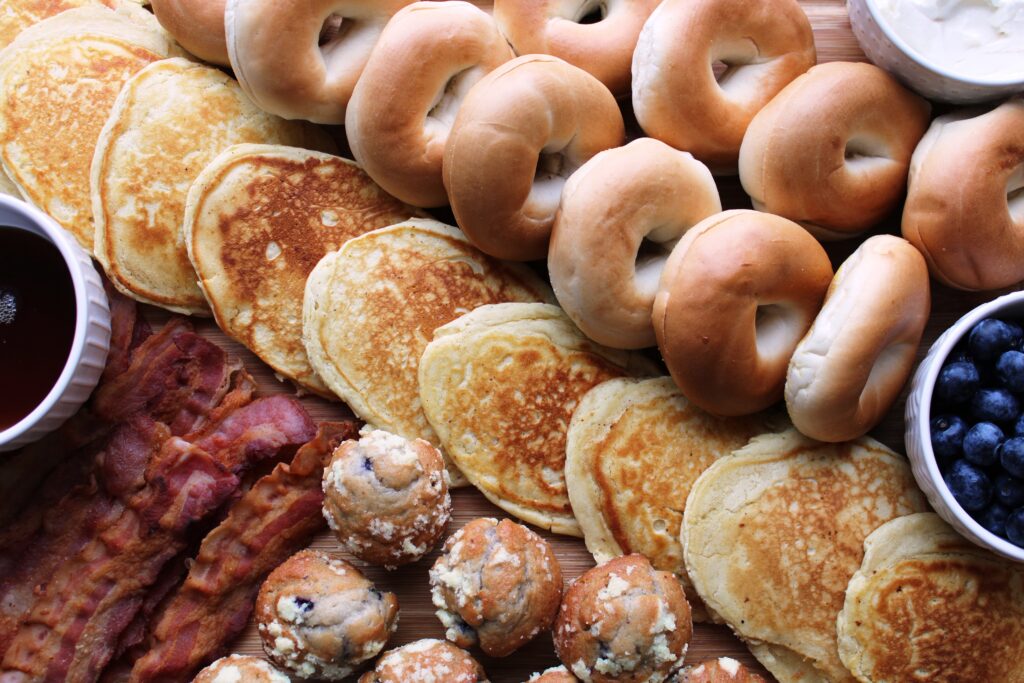 Then I added in some store bought mini plain bagels with a small serving bowl full of my favorite Philadelphia Cream Cheese. I also added some mini blueberry muffins that I bought at Aldi. Another small serving bowl with fresh blueberries finished it off.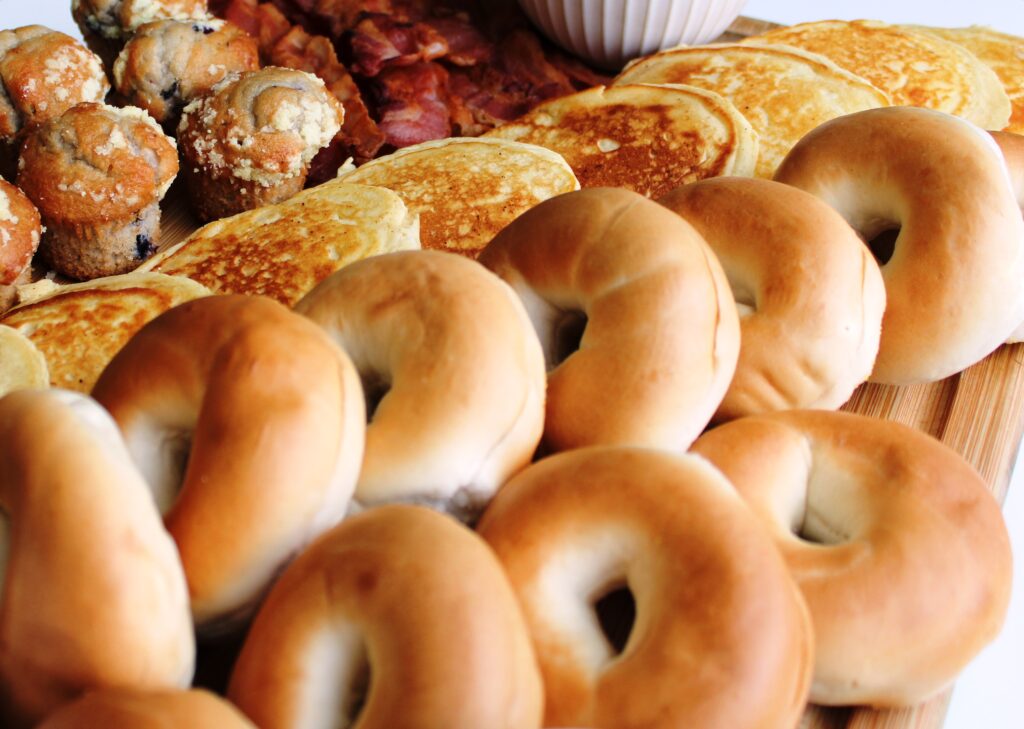 I served the breakfast charcuterie board on a large cutting board that I already had. Those come in handy for so many things. I now have a small collection of different sized boards in varying shapes, colors and designs.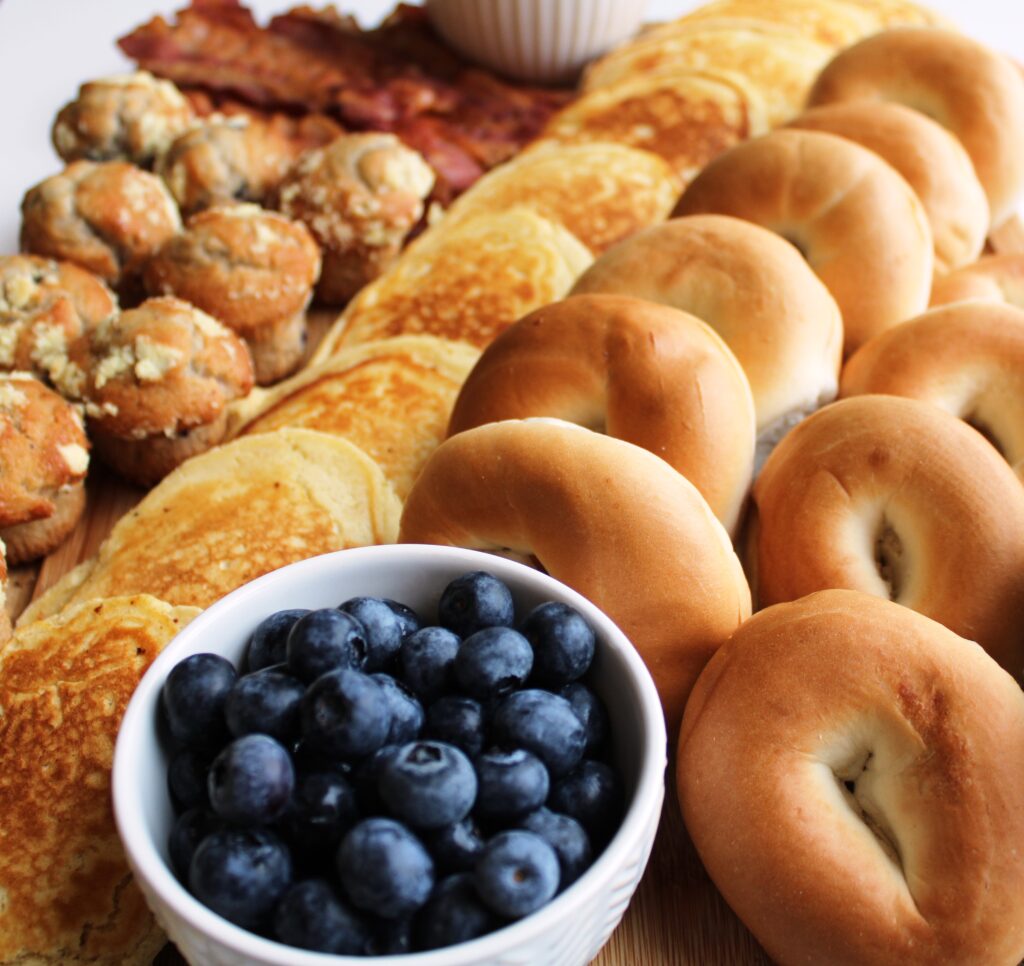 My family devoured this meal. And it was fun to pick at it all morning.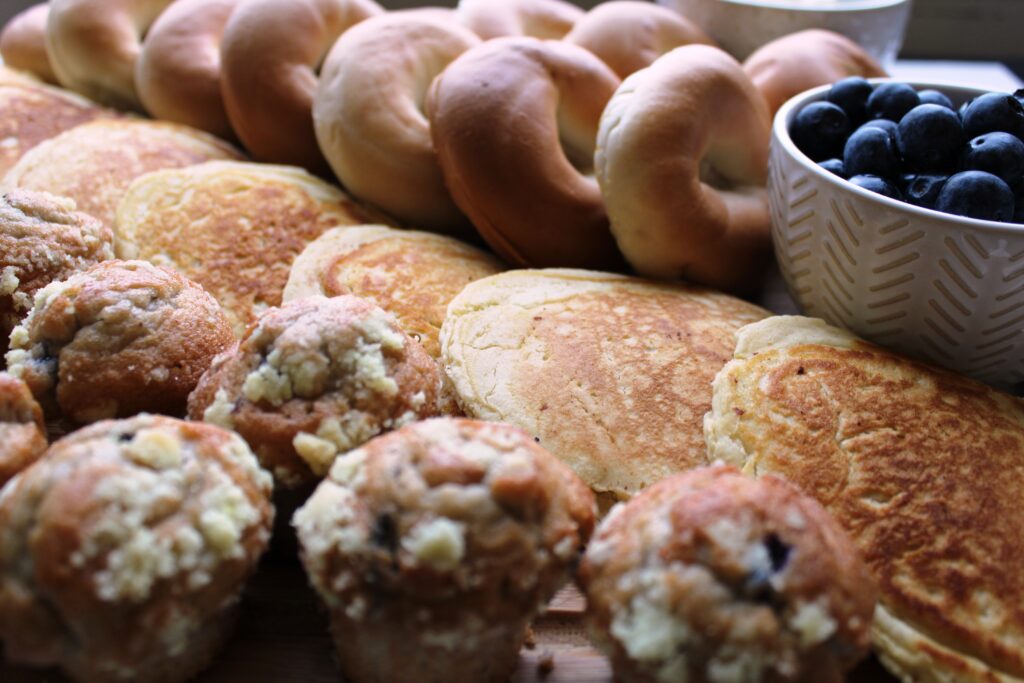 What are your favorite breakfast and brunch foods that you would add to a breakfast board? Do you have any tips on serving a breakfast grazing board like this one? I would love to read your tips and recommendations, so leave me a comment below!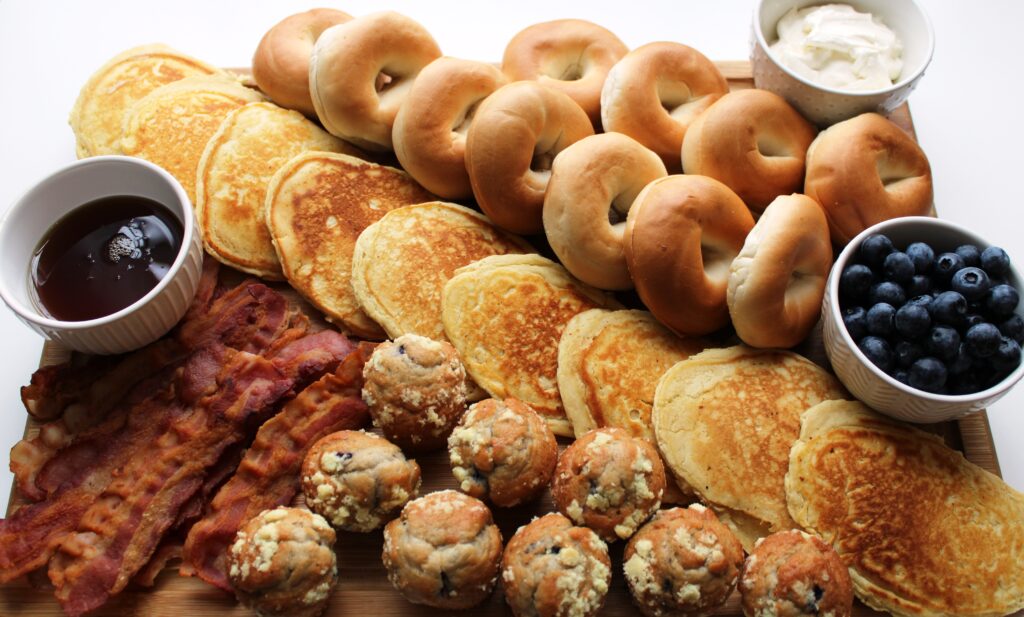 Don't Miss These Great Blog Posts:
Shop This Post: