Some of the links in this article are "affiliate links", a link with a special tracking code. This means if you click on an affiliate link and purchase the item, we will receive an affiliate commission. The price of the item is the same whether it is an affiliate link or not. Regardless, we only recommend products or services we believe will add value to our readers. By using the affiliate links, you are helping support our Website, and we genuinely appreciate your support.
(This post was last updated on: 3/4/22.) Here are 5 fun group date ideas in Charlotte, NC!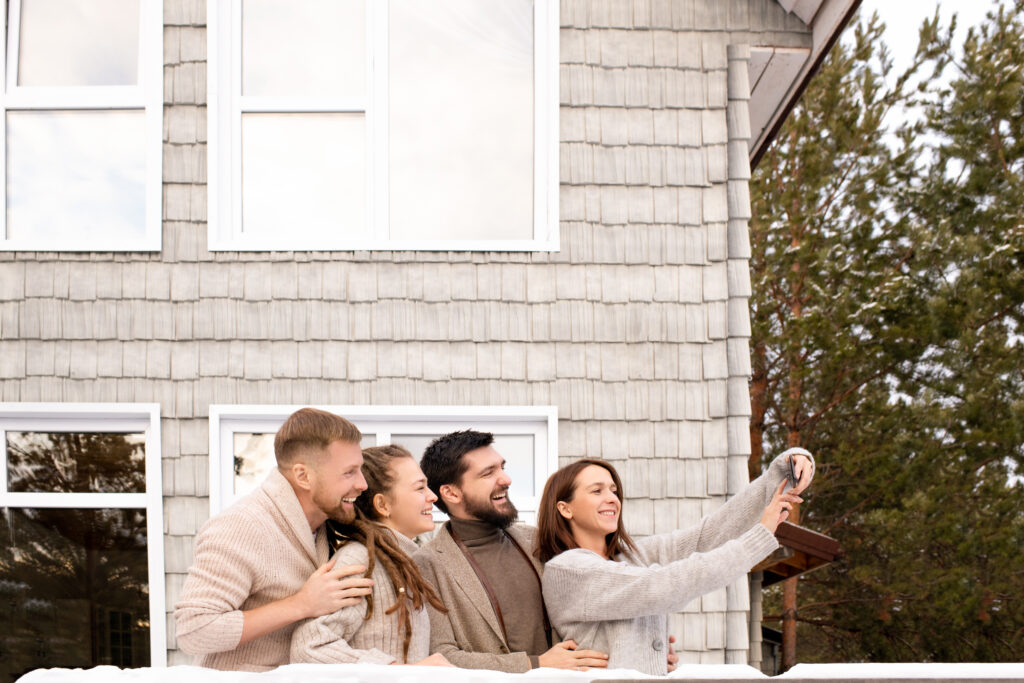 Are you heading out this weekend on a double date or with a group of friends? We have scoped out the best places for a group date in Charlotte just for you! Here are 5 fun group date ideas in Charlotte, NC.
5 Fun Group Date Ideas in Charlotte, NC:
1. Charlotte Special Events Group organizes several different Brew Ha Ha Tours that are so much fun! The brewery tour includes transportation, free tastings at 3-4 local breweries, behind the scenes brewery tours, lunch, souvenir pint glasses and giveaways! Each ticket is approx $50. Our tour started out at Eleven Lakes Brewery in Cornelius where we had lunch and some giveaways were handed out. Then we headed out to tour Primal, Twenty Six Acres and Cabarrus Breweries. We discovered our all time favorite beer that we both agree on during our tour at Twenty Six Acres called Unicorn Milk. OMG, so good! We did leave a little tipsy after drinking more than our fair share of the Unicorn Milk.
2. If you are late to the Escape Room experience like I was, Breakout Games at the Pineville Mall is our top recommendation. Check out the website to select your breakout theme and book your time slot. The more people you have in your group, the less likely you will have strangers locked in with you. We chose "The Kidnapping" which starts with us all being escorted into the room blindfolded and handcuffed. Not only did we need to figure out how to get free of those, but we needed to solve the clues in the room to escape before The Kidnapper came back.
Hints for Our Readers: You can get extra help from an intercom throughout the experience if you get stuck and what nobody told us ahead of time is that you have to solve the clues in order. We wasted a lot of time just trying to figure out where to start. Tickets are approx $20-30 per person depending on which experience and day/time you select.
3. For the active group, Topgolf is a fun experience to share with a group of friends. They offer golfing lessons, reserved bays for your group, a kidzone, memberships and league games. And if some of the people in your group are not interested in golfing, no worry! They have a full bar, restaurant, tv's and music. Topgolf is a cool place to just hang out with friends. On a Friday or Saturday night, it will cost about $50 to reserve a bay for 6 people, but pricing will vary depending on the day/time you choose.
4. Does your group of friends like games? How about a Scavenger Hunt around downtown Charlotte that will make you complete fun and silly challenges while searching for specific items. This is a unique way to see and learn more about downtown while having fun with friends. Start by booking your hunt online, then throughout your adventure, you will submit photos though the app to score points. The challenges, trivia questions and your creativity will score you extra points. You will have a virtual guide that you can text for assistance with clues throughout your game. Operation City Quest costs $20 per person and your hunt will start at Founder's Hall.
5. Didn't we all love to climb trees and hang out in our friend's treehouse when we were kids? Well now you can do it again and with wine, what could be better than that?! Treehouse Vineyards in Monroe has three treehouses on their property that they rent out. The Date Nite Treehouse rents out for the evening at $25 per hour for groups of 6 that want to hang out, drink wine and listen to the local music that plays on most Friday and Saturday nights at the vineyard. My fave wine at this vineyard is also called Date Nite, and it's for all of you moscato lovers out there.
Where do you like to go on a double date? What are the best date spots in Charlotte? Leave me your ideas in a comment below! You will also love these relationship posts: