Some of the links in this article are "affiliate links", a link with a special tracking code. This means if you click on an affiliate link and purchase the item, we will receive an affiliate commission. The price of the item is the same whether it is an affiliate link or not. Regardless, we only recommend products or services we believe will add value to our readers. By using the affiliate links, you are helping support our Website, and we genuinely appreciate your support.
I love succulents and I love mason jars, so what better DIY project than planting some tiny succulents in tiny mason jars??!! This project is so easy and took less than an hour from start to finish. Succulents love a dry environment and store water in their leaves. It's best to keep them indoors instead of putting them outside in the humid southern climate. They like 5-6 hours of sunlight a day so place your succulent in a windowsill that faces south or east. Only water the soil when it is completely dry. Some plants can go several days or longer without watering. If you over water your succulent, it will rot. If the leaves at the top of your succulent start to die, you are probably over watering your plant. Succulents are easy to take care of, they really do not require any fertilizer and only need minimal watering. Low maintenance is what makes succulents so amazing!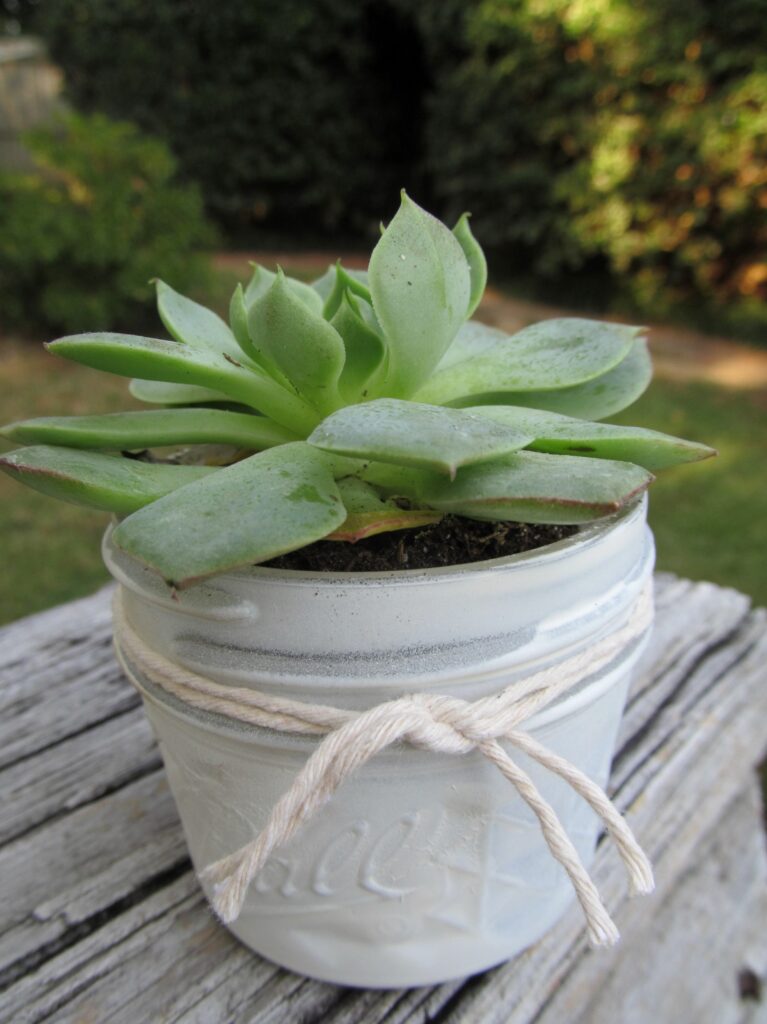 To start my project, I bought 3 small succulents from Lowe's for about $4.00 each. I also purchased a can of chalk spray paint from Walmart along with 3 jelly jars. I had some string but you could use any thin ribbon that you have on hand.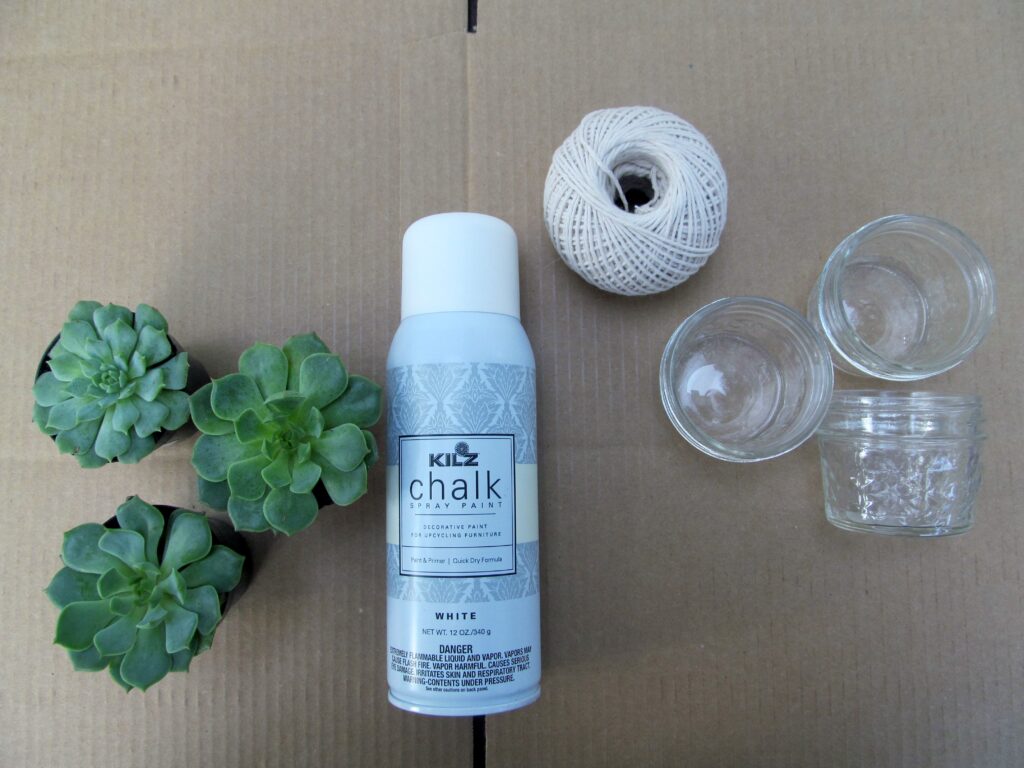 I first spray painted the mason jars on a piece of cardboard. I did two coats but remember it doesn't have to be perfect. Actually an imperfect paint job looks more rustic which is the look I was going for in this project.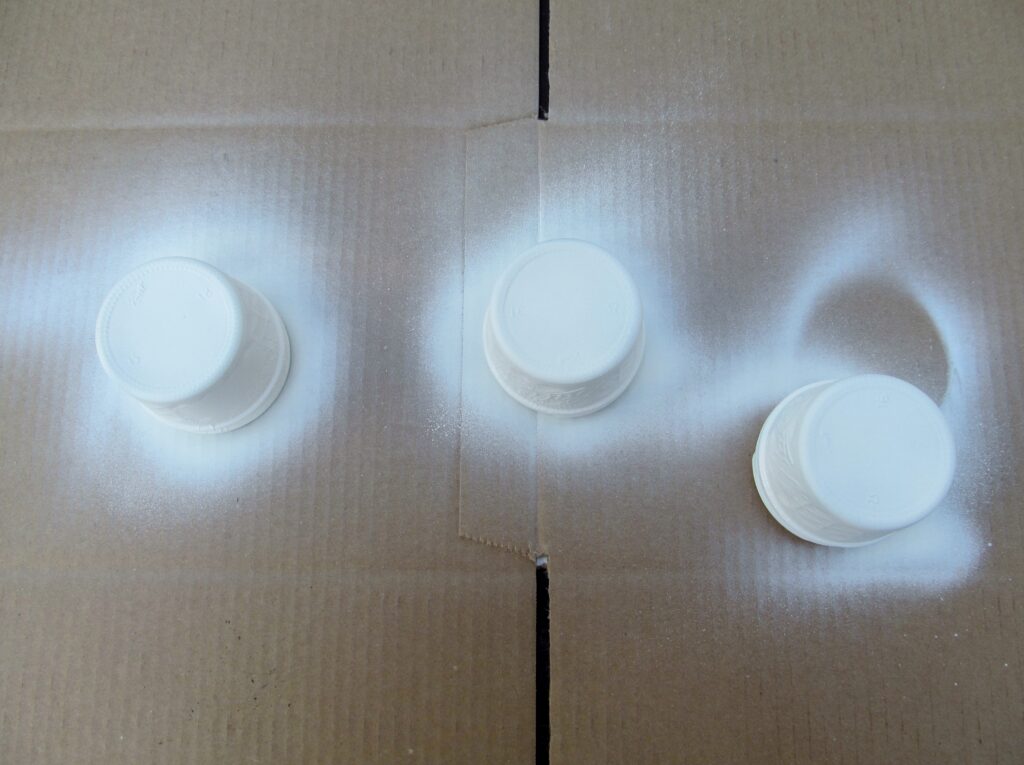 Once the paint was completely dry, I planted the succulents in the mason jar. I then tied on a piece of string around the jar just for an extra cute touch.