Some of the links in this article are "affiliate links", a link with a special tracking code. This means if you click on an affiliate link and purchase the item, we will receive an affiliate commission. The price of the item is the same whether it is an affiliate link or not. Regardless, we only recommend products or services we believe will add value to our readers. By using the affiliate links, you are helping support our Website, and we genuinely appreciate your support.
(This post was last updated on: 12/18/20.)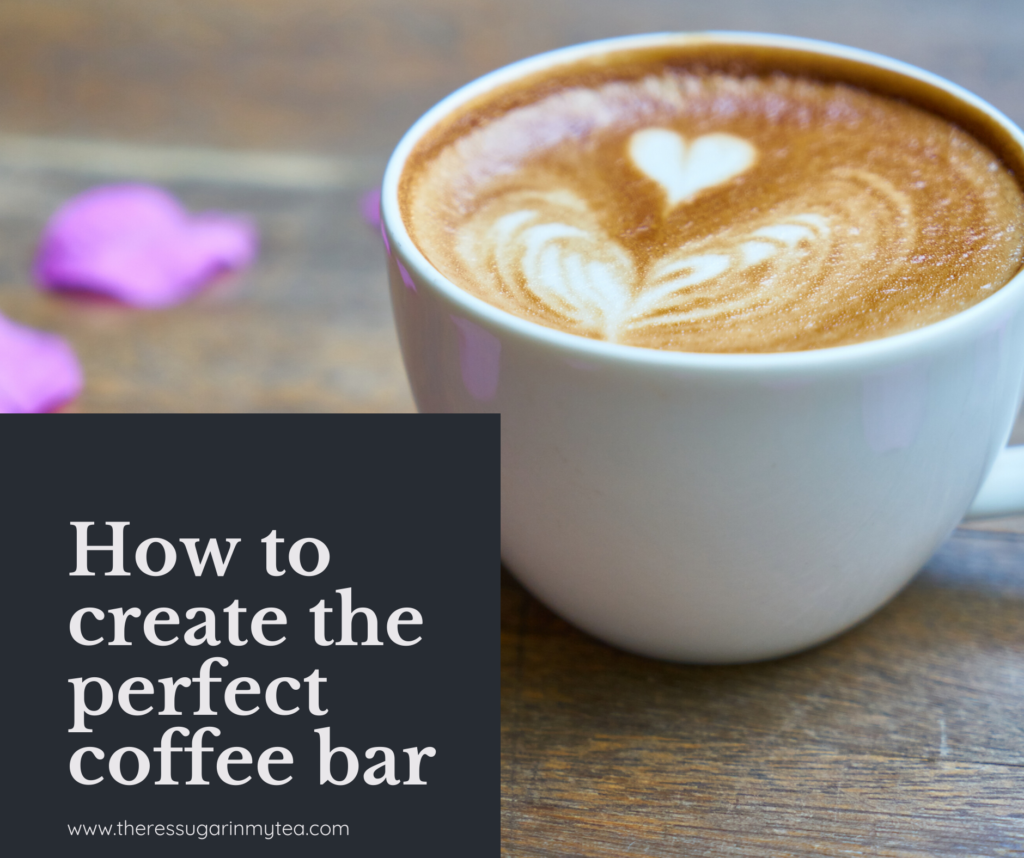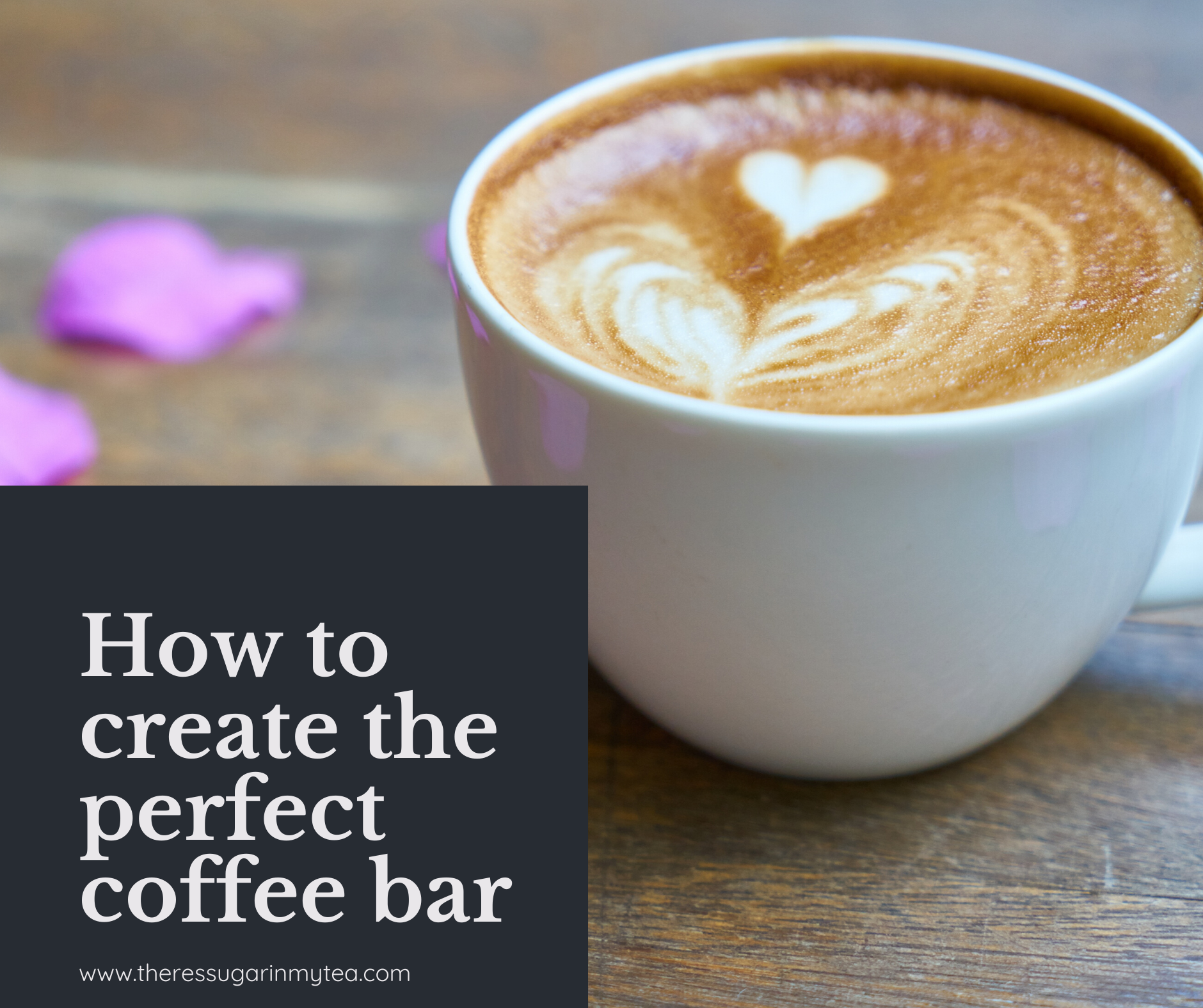 I have been dying to make a coffee bar at home for months. I have pinned so many pics for inspo on Pinterest and looked on Amazon for the perfect supplies. Finally I have it set up and it's one of the best features in my kitchen. Every morning starts with a big cup of coffee so this is something that we will get a lot of use out of daily. Here is how to create a coffee bar like mine, in your home.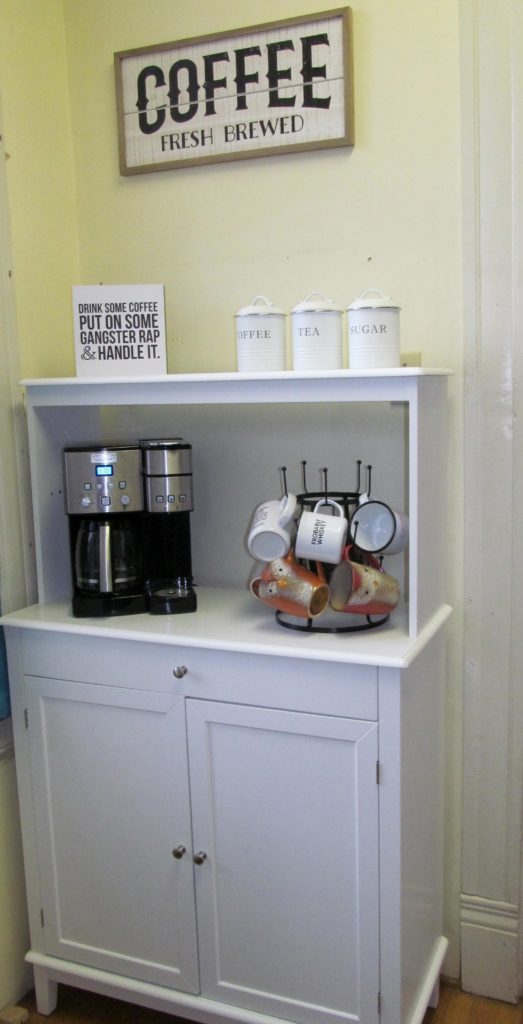 I started this project by looking for a great cabinet that matched the décor in my home and had the storage that we needed. I found this white cabinet on Amazon. I measured the area and was sure it would be the perfect fit.
Once it was assembled, we realized our coffee maker wouldn't fit unless we took out a display shelf. So that was a little disappointing but hey it has to be functional.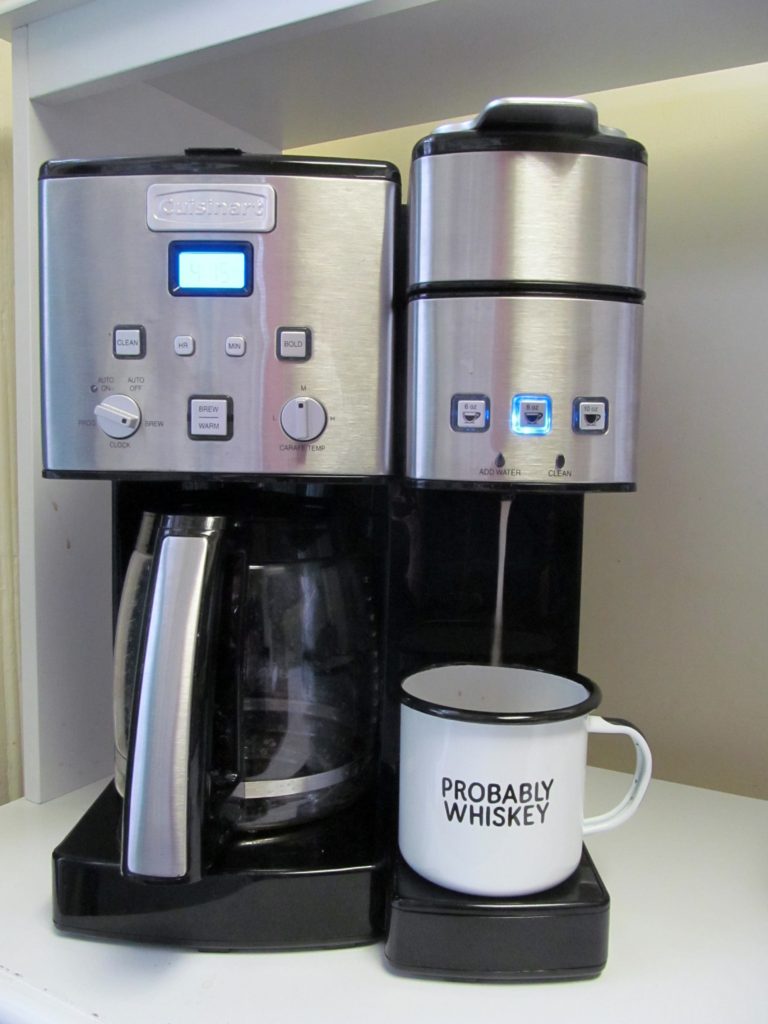 The coffee bar has a large storage cabinet underneath that I use to store extra coffee and mugs, travel mugs and miscellaneous items. It also has a storage drawer that is the perfect size for K-cups which we rarely use, but I like to keep a few on hand.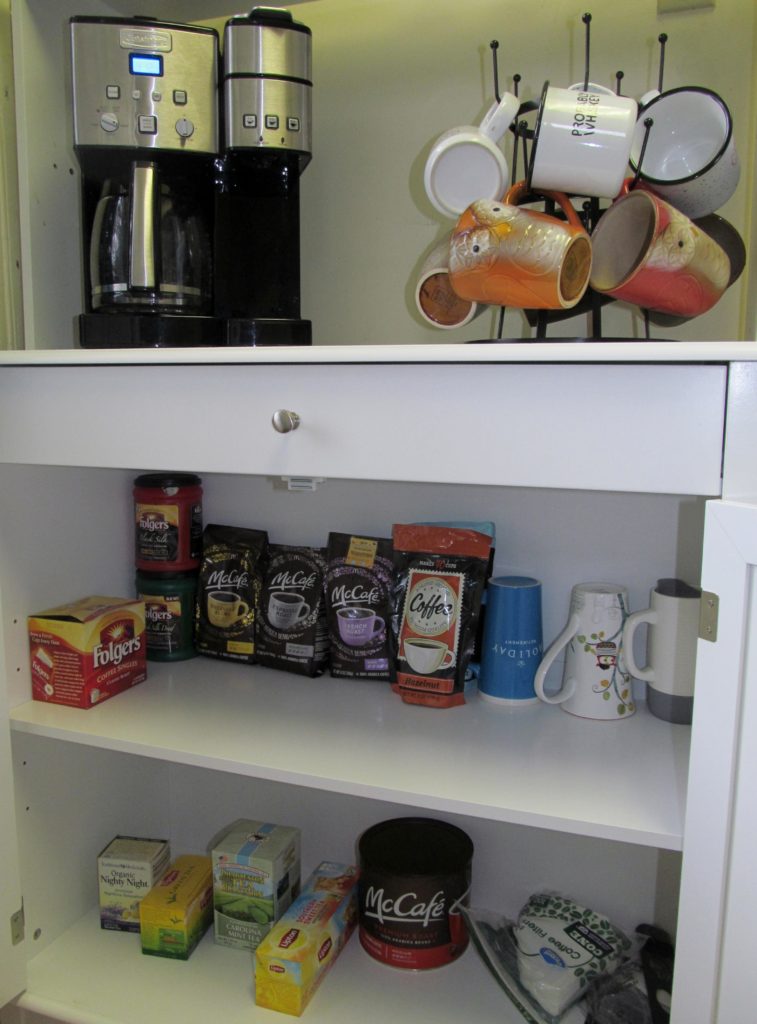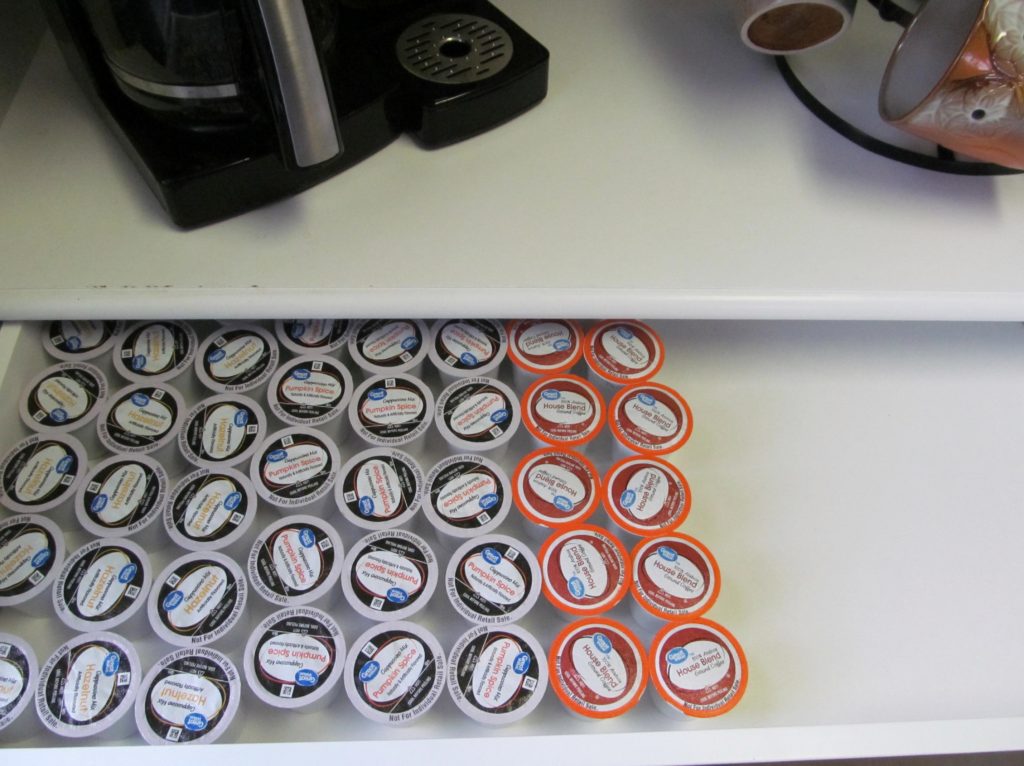 I went back to Amazon and found this cute farmhouse coffee mug rack. I also found this fun sign and a big coffee bar sign as well as storage canisters. And while I was shopping online, I found this great metal coffee mug to add to my collection.
All together the project only took a couple hours to assemble and put into place. I love it!
How to Create a Coffee Bar & Everything You Will Need:
Do you have a coffee bar or station in your home? We would love to hear what other items we could add to make ours even better. Leave your suggestions in a comment below! Don't Miss These Great Posts: