Some of the links in this article are "affiliate links", a link with a special tracking code. This means if you click on an affiliate link and purchase the item, we will receive an affiliate commission. The price of the item is the same whether it is an affiliate link or not. Regardless, we only recommend products or services we believe will add value to our readers. By using the affiliate links, you are helping support our Website, and we genuinely appreciate your support.
(This post was last updated on: 11/17/20.)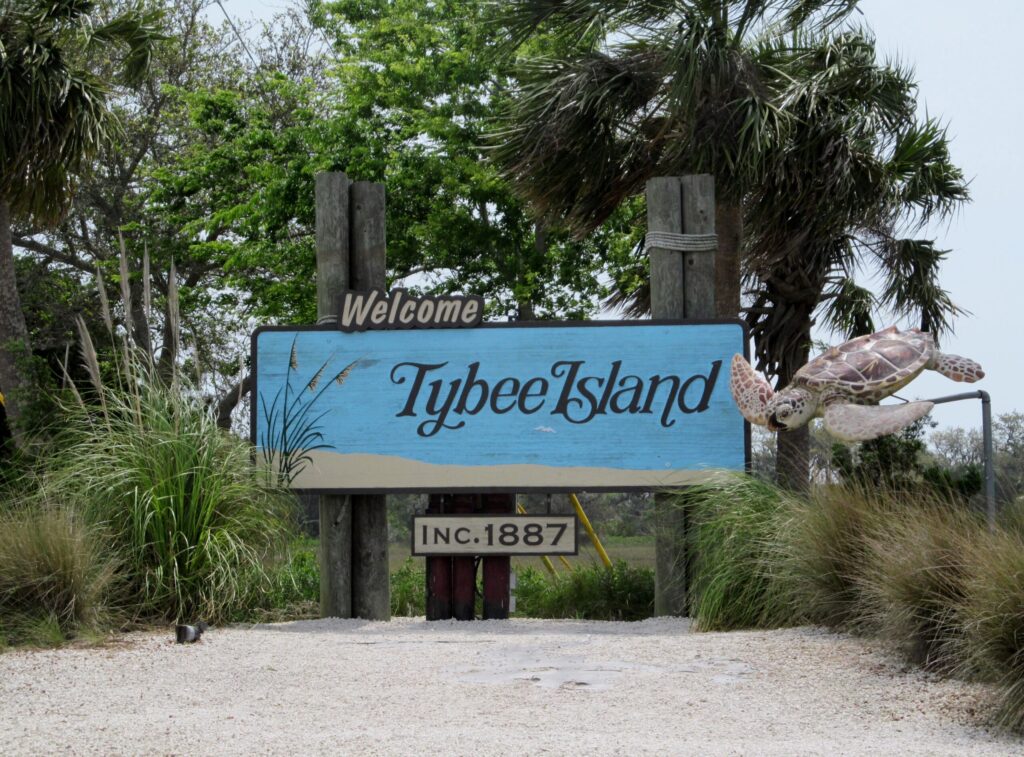 Tybee Island is located approx 20-30 minutes from downtown Savannah, Georgia. There is so much to experience on the island. Whether you are looking for fun and adventure or relaxation, Tybee offers it all. On your next beach trip getaway, you must plan to visit Tybee Island, Georgia if you have never been there before.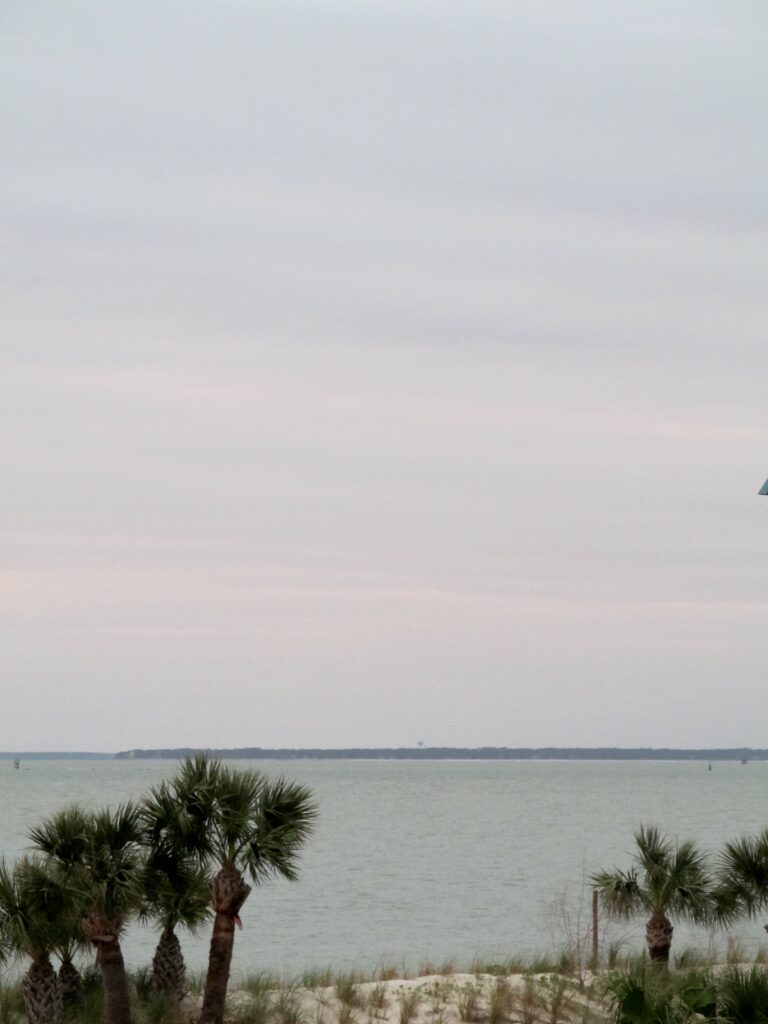 Even though the island is small, it is divided up into two parts. The north end is quiet and ideal for a romantic getaway or for a multi-generational family trip. The southern side of the island is where there is more action. Many of the hotels, bars, restaurants and the famous pier are all on the southern end of the island.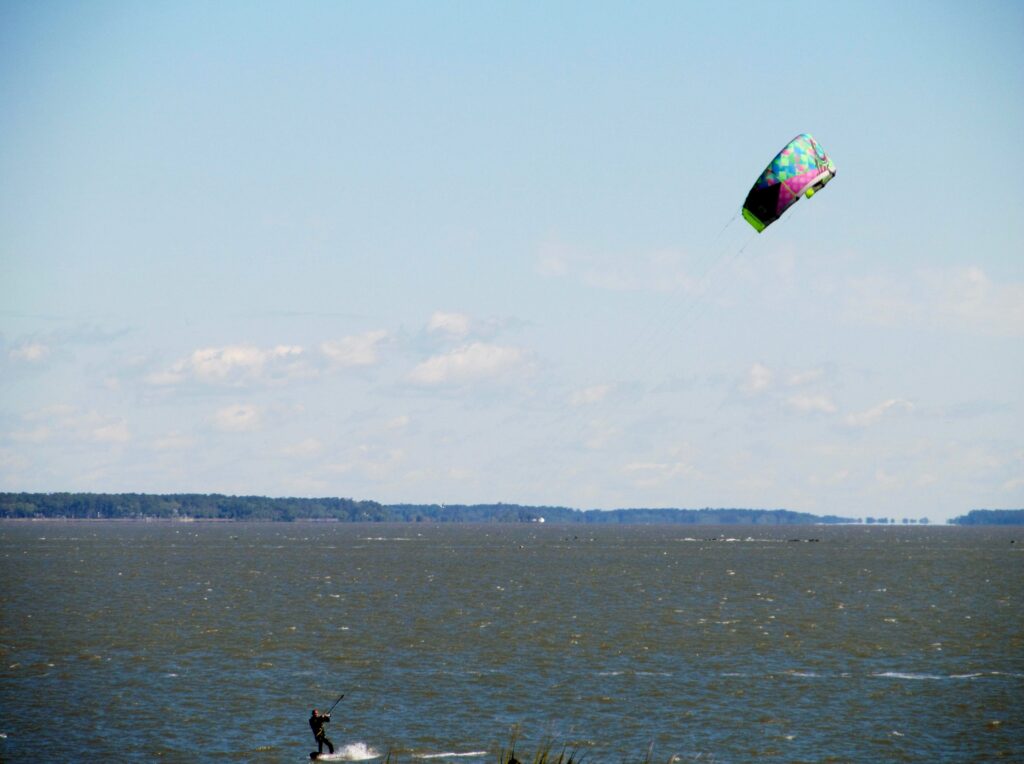 We stayed at The Savannah Beach & Racquet Club on the north end of the island. The condo complex offers 1 and 2 bedroom options in a gated community with an outdoor pool and tennis courts. This was a great location and we will plan to stay there again on our next trip to Tybee. The only downside was that each condo comes with one parking spot. We called the rental office and they allowed us to park one of our cars at their office in town.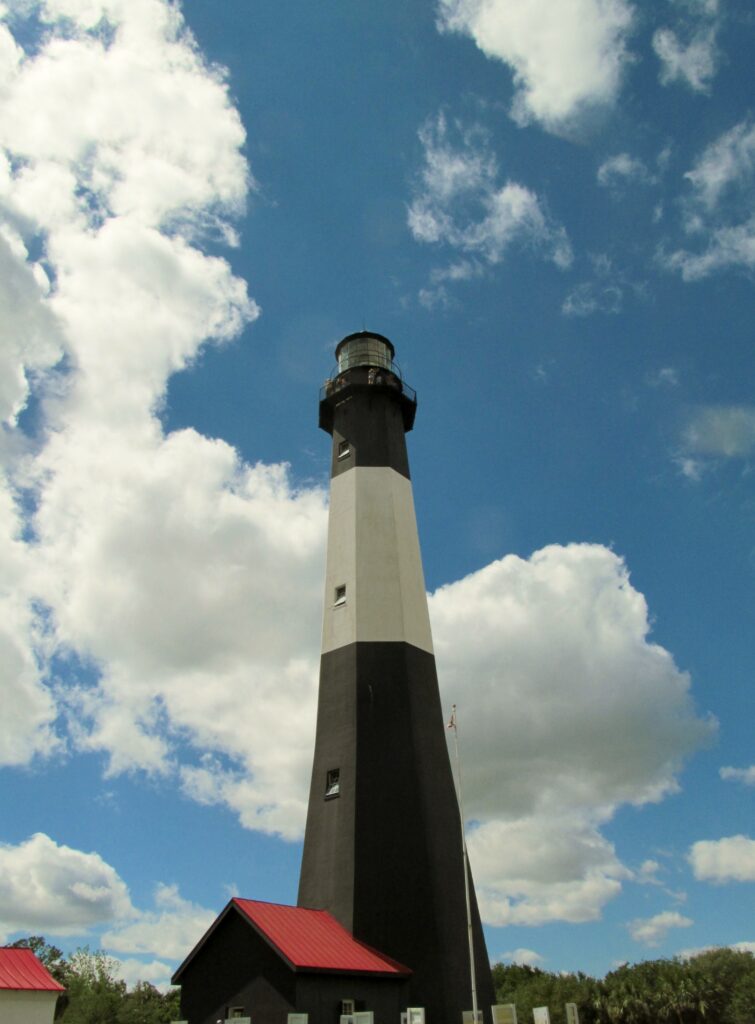 During our stay, we toured The Tybee Lighthouse and The Tybee Museum located in Battery Garland at Fort Screven (across the parking lot from the lighthouse). Walking up to the top of the lighthouse about killed me, but I didn't feel bad when most other people there looked like they were about to drop dead too. We made it to the top in one piece and were disappointed when staff literally shut the door to the walk about due to windy conditions. Talk about a let down. How can I get the perfect selfie crammed in the top of a lighthouse with ten other sweaty people?!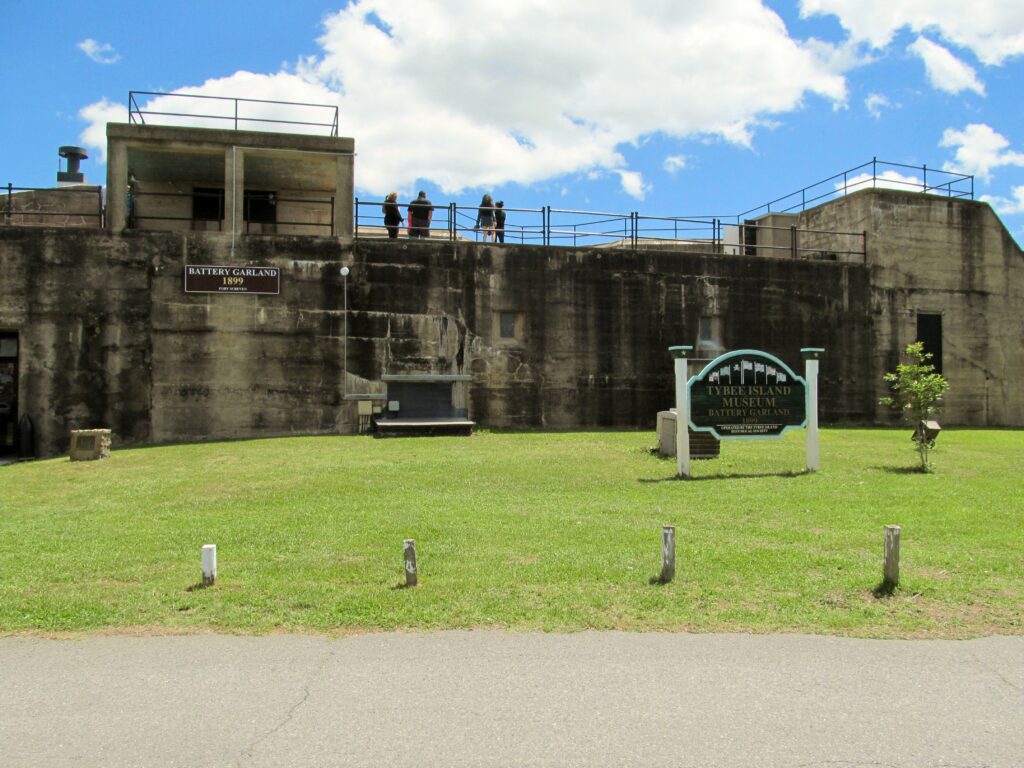 Close to the racquet club we found a cute shopping area called The Shops at Tybee Oaks. It's filled with a bunch of bungalows full of local artisans and souvenirs.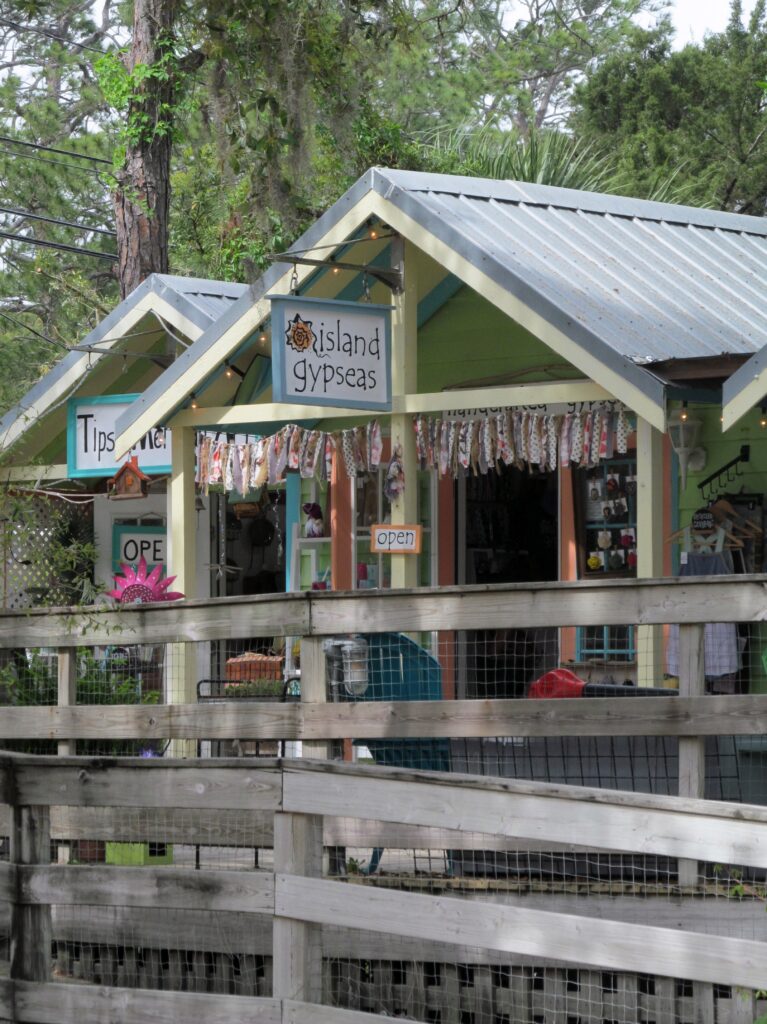 On our big night out, we drove to the southern end of the island to have dinner at Fannie's on the Beach. We enjoyed the grilled mahi-mahi tacos. After dinner we walked over to The Pier and Pavilion. This area of the beach was packed, people of all ages- college kids playing beer pong, families with kids, it was crazy. I guess since most of the hotels and motels are close to the pier, most tourists hang out in this area. So depending on what you are looking for on your beach vacation, you need to know which side of the island to book your accommodations.
My favorite unique aspect of Tybee were the wooden swings all along the beach. We spent a lot of time hanging out on a swing. I have never seen a beach with cool public seating like that. They were like little pit stops on our long beach walks.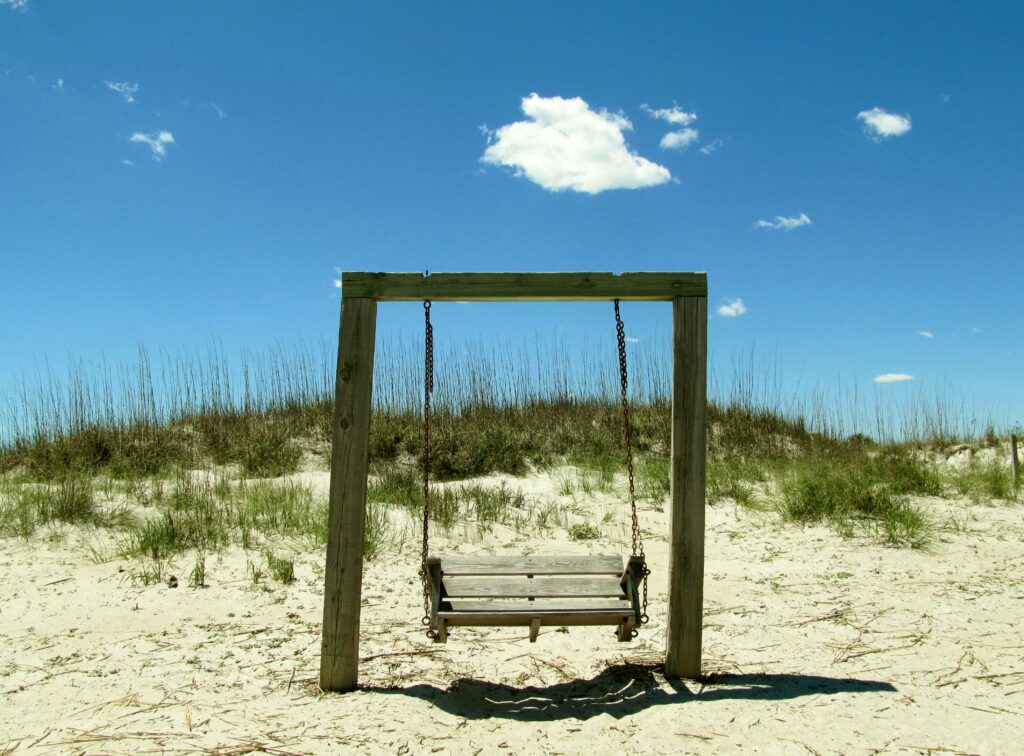 The sunsets on Tybee were to die for, I couldn't stop taking pictures, to my husband's annoyance. Oh well, it was worth it!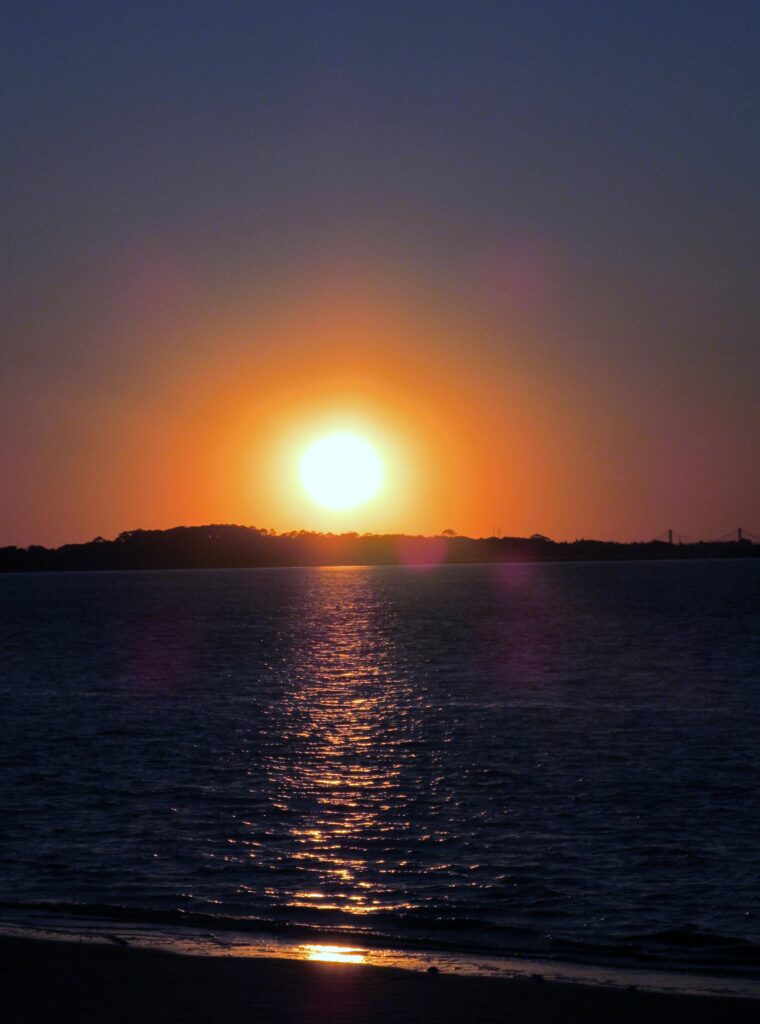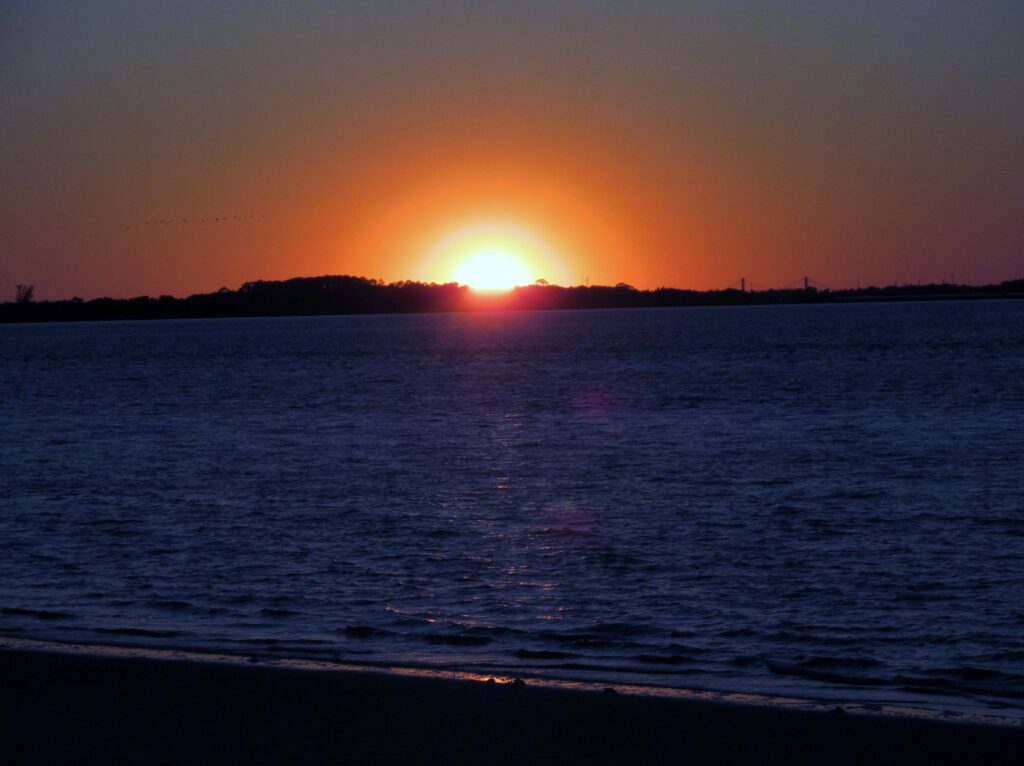 Where did you go on your last beach vacation? Have you ever stayed in Tybee Island? I would love to hear any recommendations you have for when we next visit Tybee Island, Georgia. Leave a comment below, I would love to read about your recommendations. Read More of our Travel Guides: