Some of the links in this article are "affiliate links", a link with a special tracking code. This means if you click on an affiliate link and purchase the item, we will receive an affiliate commission. The price of the item is the same whether it is an affiliate link or not. Regardless, we only recommend products or services we believe will add value to our readers. By using the affiliate links, you are helping support our Website, and we genuinely appreciate your support.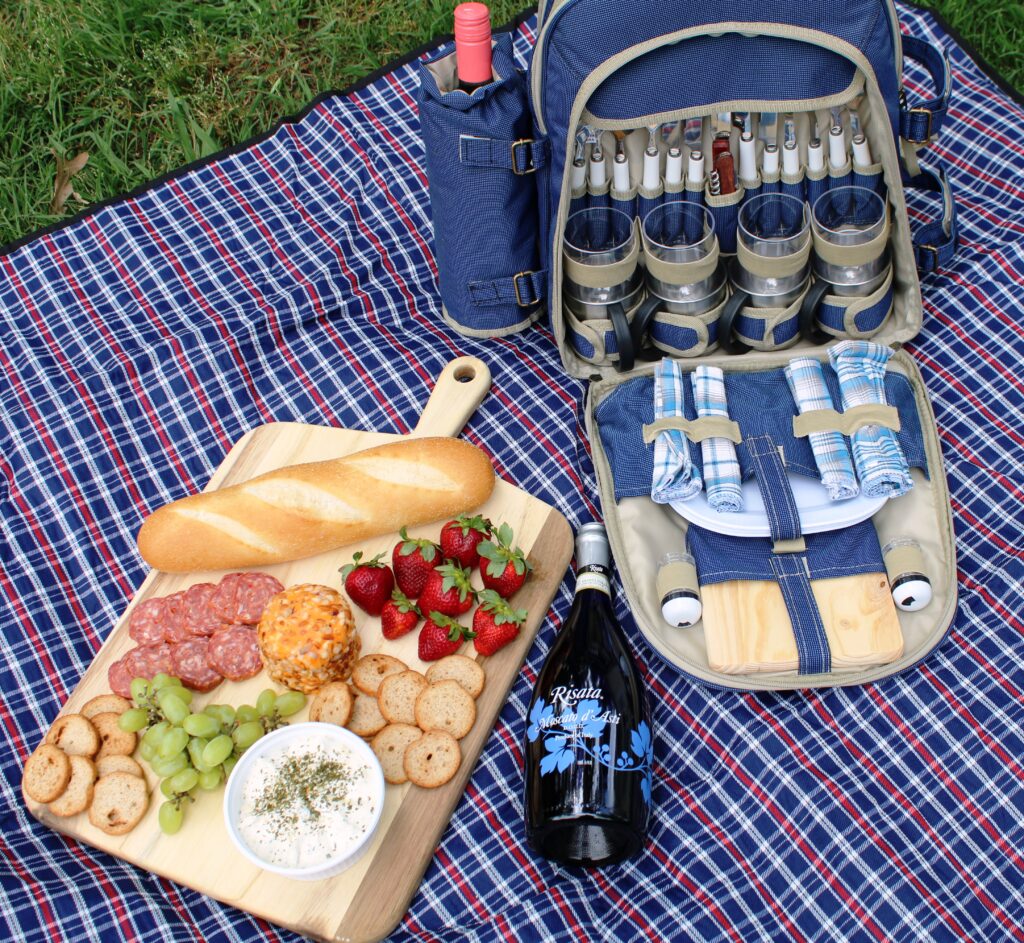 It's hard to plan a date during a pandemic. But last weekend I felt like my husband and I needed some QT. So I put my thinking cap on and came up with the idea of having a picnic at home. I kept it simple and easy since we were both busy during the day, but we managed to carve out a little time in the afternoon to sit down and relax. These are a few simple backyard picnic ideas that I think you can easily recreate this weekend at home.
The first thing I did was run to the store and grabbed a few essentials, again I was all about keeping it easy. So I bought a few items to put this charcuterie board together and a bottle of bubbly and that was it!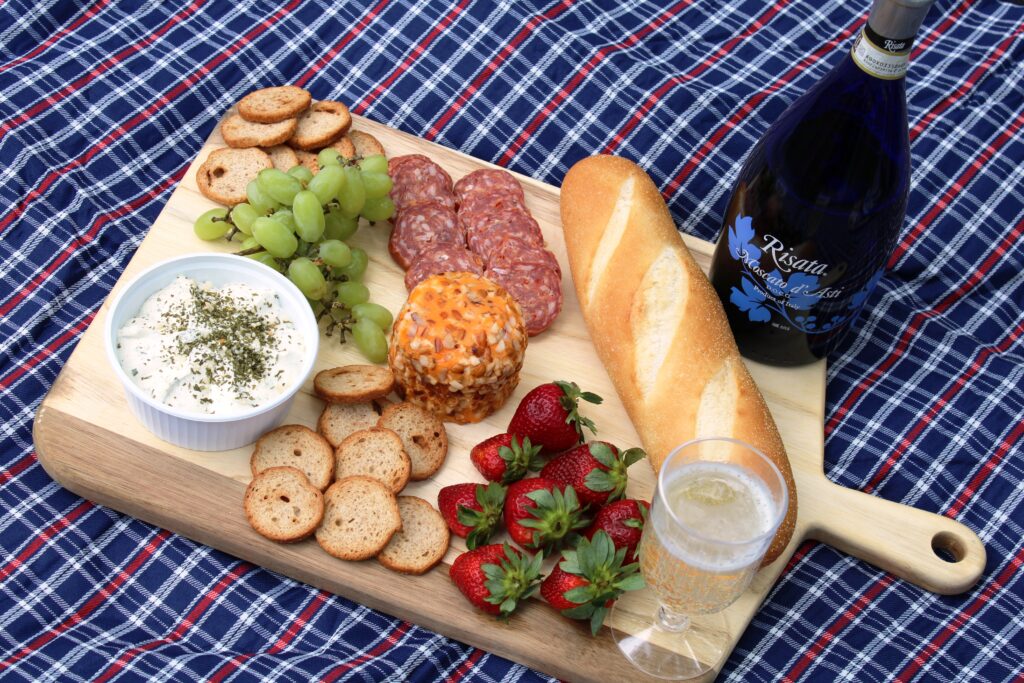 For the picnic cocktail, I purchased a bottle of Risata's Moscato d'Asti. I am a sucker for a good asti! The charcuterie board was made up of fresh fruit, Melba snacks, a fresh baguette, a grocery store cheddar cheese ball, sliced salami and Alouette soft spreadable cheese. It was so good!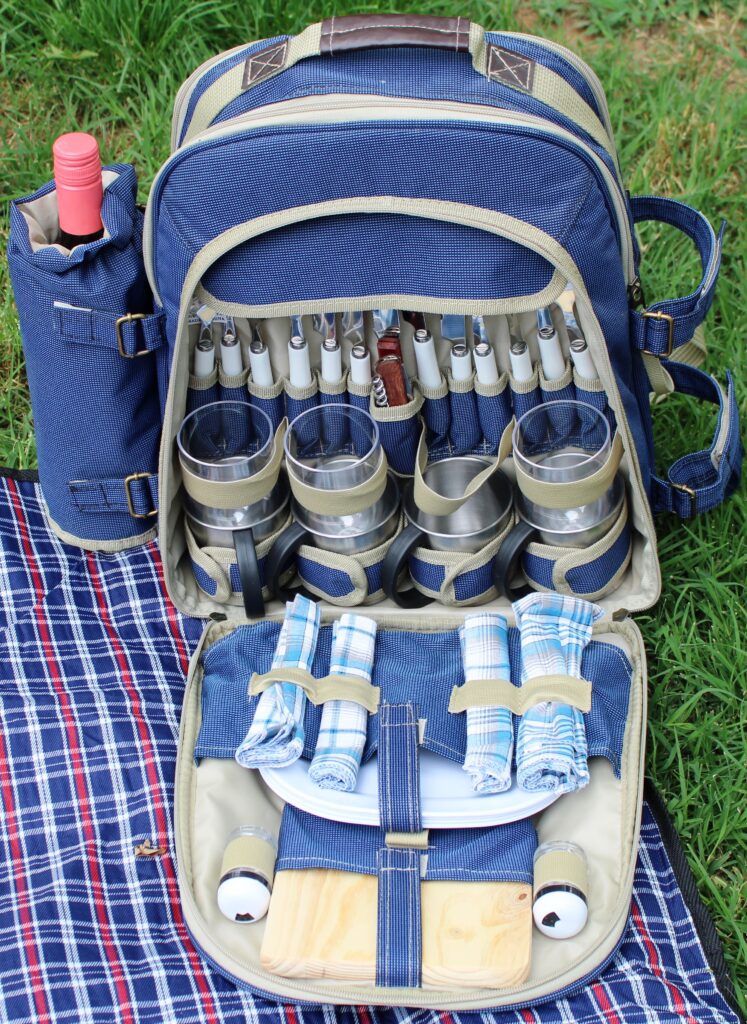 To set up the picnic in our backyard, I grabbed my picnic backpack which includes everything I needed. This thing has come in handy way more times than I ever expected! It has a water proof plaid blanket, plates, glasses/ cups, silverware, bread knife, cork screw, cutting board, salt/pepper shakers, cloth napkins and an insulated attachment to hold the bottle of bubbly. The main compartment of the backpack an insulated for your food. I see this one in particular is no longer available on Amazon, but I'll link to some below that are very similar if not better, newer versions.
We have taken this picnic backpack to the beach, park, on vacation, you name it. The thing is freaking awesome. But right now during the COVID-19 outbreak, we'll settle for the backyard.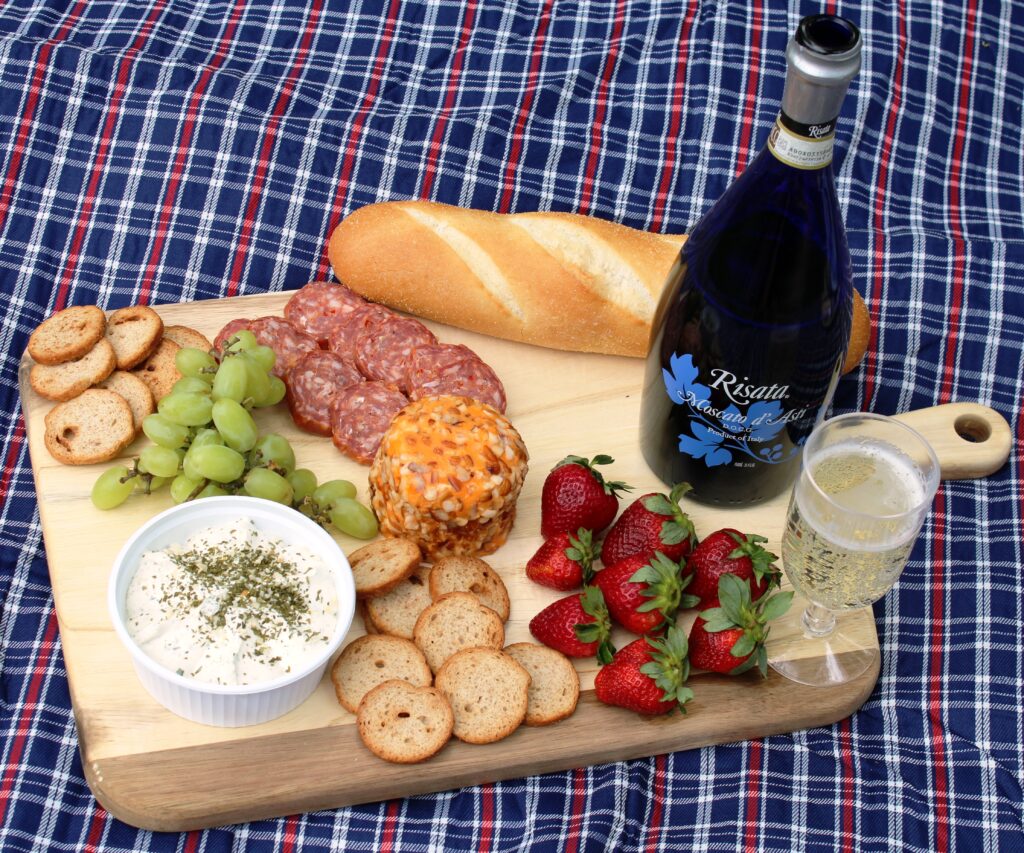 Our date only lasted about half an hour, maybe forty-five minutes, but it was the perfect way to get in some face time with my man and enjoy the beautiful afternoon.
I want to hear about what kind of dates you have been planning with your significant other. Leave me a comment below. And what are your favorite picnic foods or backyard picnic ideas? I am always looking for new recs!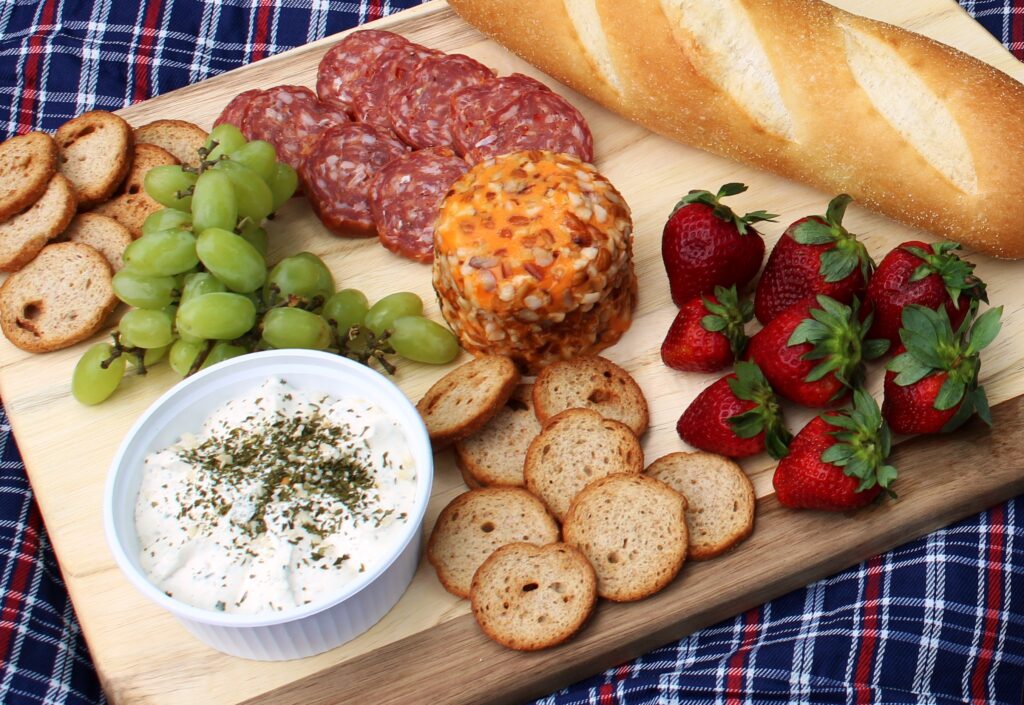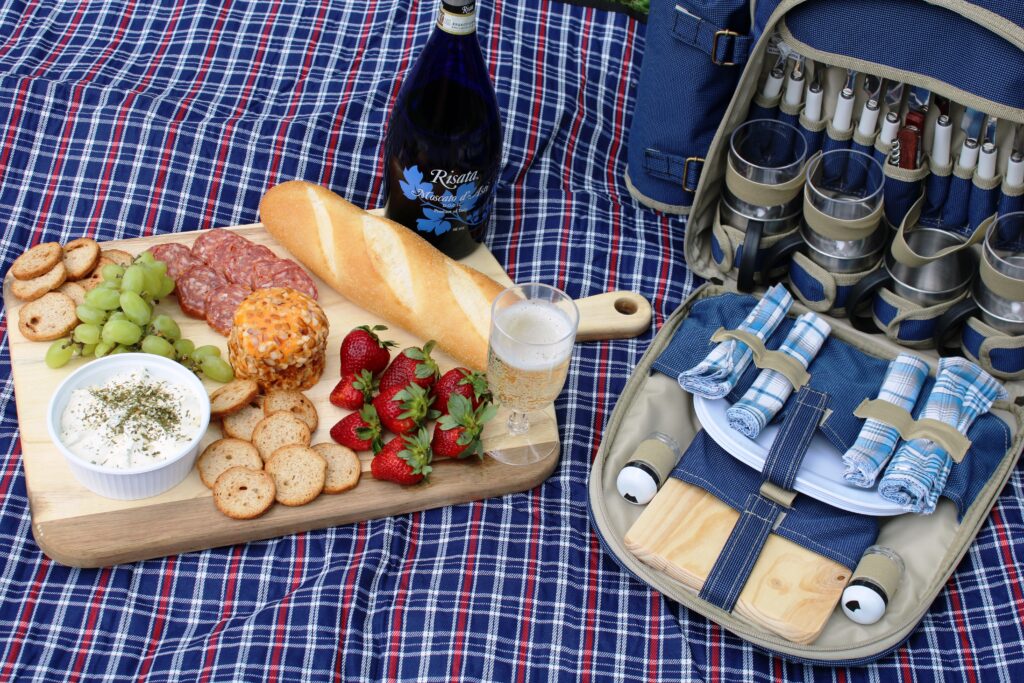 Also check out these posts, I think you'll like them:
Shop this post: