Some of the links in this article are "affiliate links", a link with a special tracking code. This means if you click on an affiliate link and purchase the item, we will receive an affiliate commission. The price of the item is the same whether it is an affiliate link or not. Regardless, we only recommend products or services we believe will add value to our readers. By using the affiliate links, you are helping support our Website, and we genuinely appreciate your support.
We are here to help you plan out how to stock up your freezer and fridge with lots of yummy goodness. We will lay out a 5 week program with a weekly focus on either breakfast, lunch, dinner, dessert or snacks. At the end of the 5 weeks, you will have so much food prepped and stored, it will free up time in your busy daily schedule to spend more time with family or doing fun things that you haven't been able to do lately.
Lunch Freezer Meals
This meal seems to be the hardest to come up with ideas for in terms of prepping and freezing, but we have come up with a few ideas to stock up you fridge and freezer that I am sure you will enjoy.
Menu: Crock Pot White Chicken Chili, PB&J Sandwiches, Chicken Salad, Roast Beef Pinwheels, Beef & Bean Burritos, Cheeseburger Salad and Cheese & Ham Sliders.
Crock Pot White Chicken Chili: Place 3 boneless skinless chicken breasts in a crock pot. Pour in 2 cans of northern beans, 1 tablespoon of cilantro, 1 cup frozen corn, 1 diced onion, 1/2 teaspoon pepper, 1 tablespoon seasoned salt, 1/2 teaspoon oregano, 2 tablespoons minced garlic, 4 oz. cream cheese, 1/2 cup half and half and 2 cups chicken broth. Slow cook on low for 8 hours. Ladel into individual Tupperware containers, allow to cool then label and store in freezer. Tip: Pack some toppings in a sandwich baggie ie. shredded cheese, sliced jalapenos, tortilla strips, crackers. Hack: You can switch out the chicken chili for any chili, stew or soup recipe you love.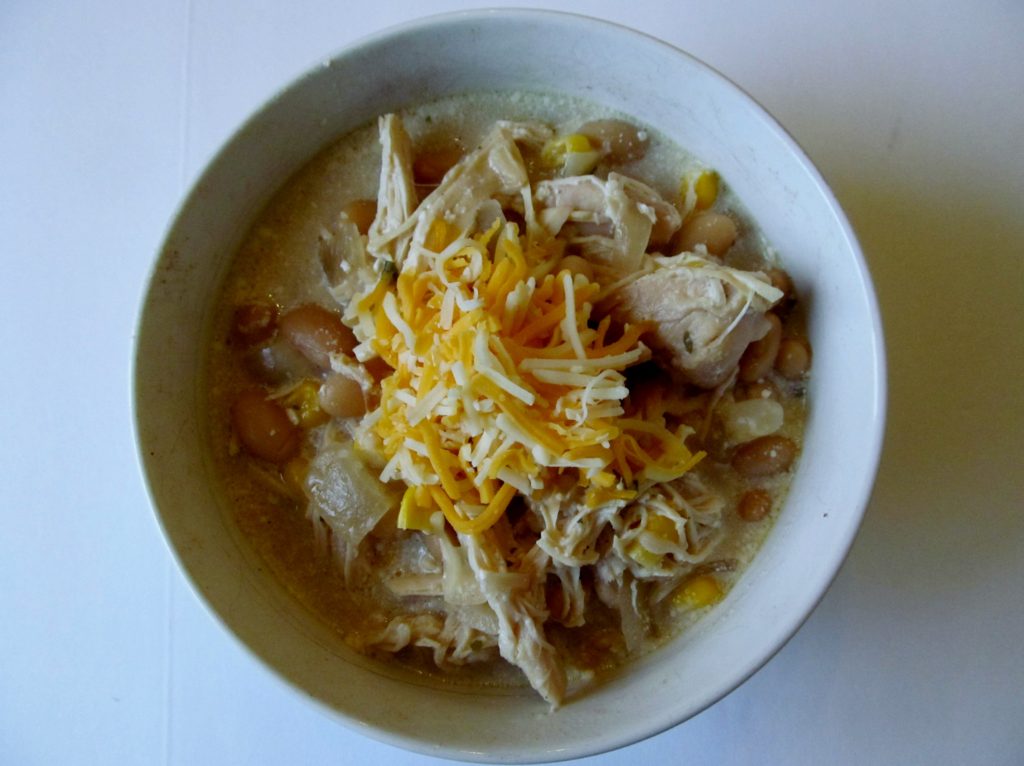 PB&J Sandwiches: This is an oldie but a goodie. Prep a bunch of sandwiches with your favorite peanut butter and jelly, just make sure to put peanut butter on both pieces of bread first, otherwise the bread might get soggy when it thaws. Place in individual freezer baggies and pop them in the freezer. Take one out the night before to thaw or place one in your lunchbox in the morning, by lunchtime it will be thawed. I made 4 sandwiches, 2 with blueberry jam and 2 with orange marmalade, just to have some variety. TIP: Remember to label all freezer bags and containers with what's inside.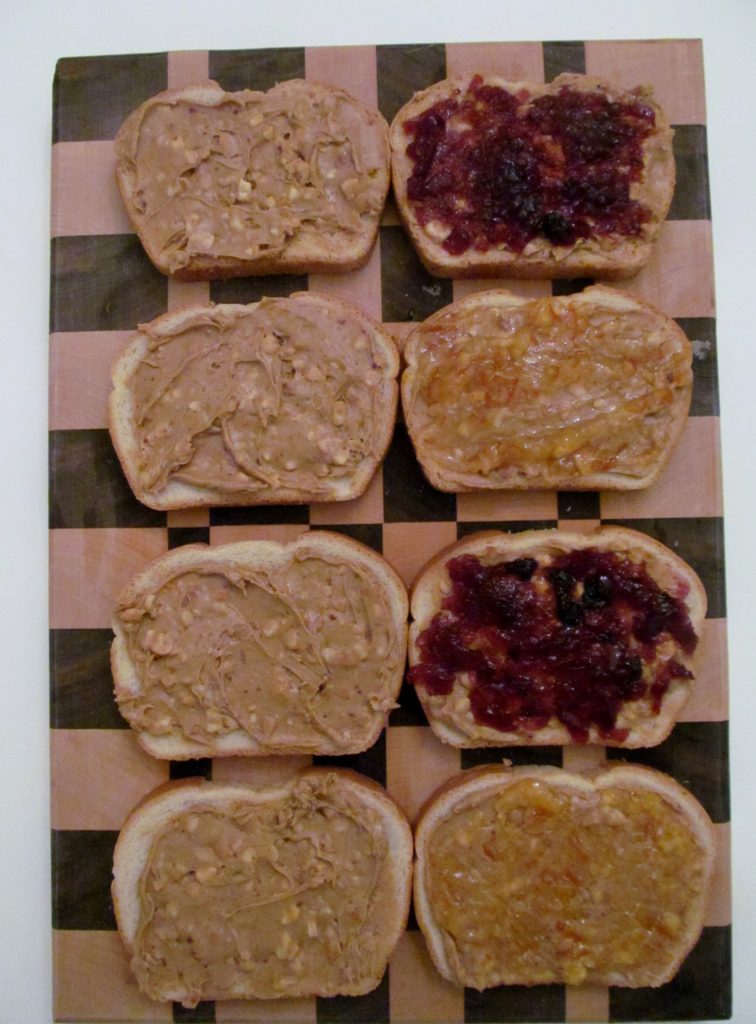 Chicken Salad: Cook (boil or bake) and chop 2 chicken breasts. Add 1 cup of mayo, ¼ cup chopped celery and salt and pepper to taste. Divide into separate Tupperware and freeze. The chicken salad can be eaten alone, with crackers, as a sandwich, or on a romaine lettuce leaf to keep it low carb.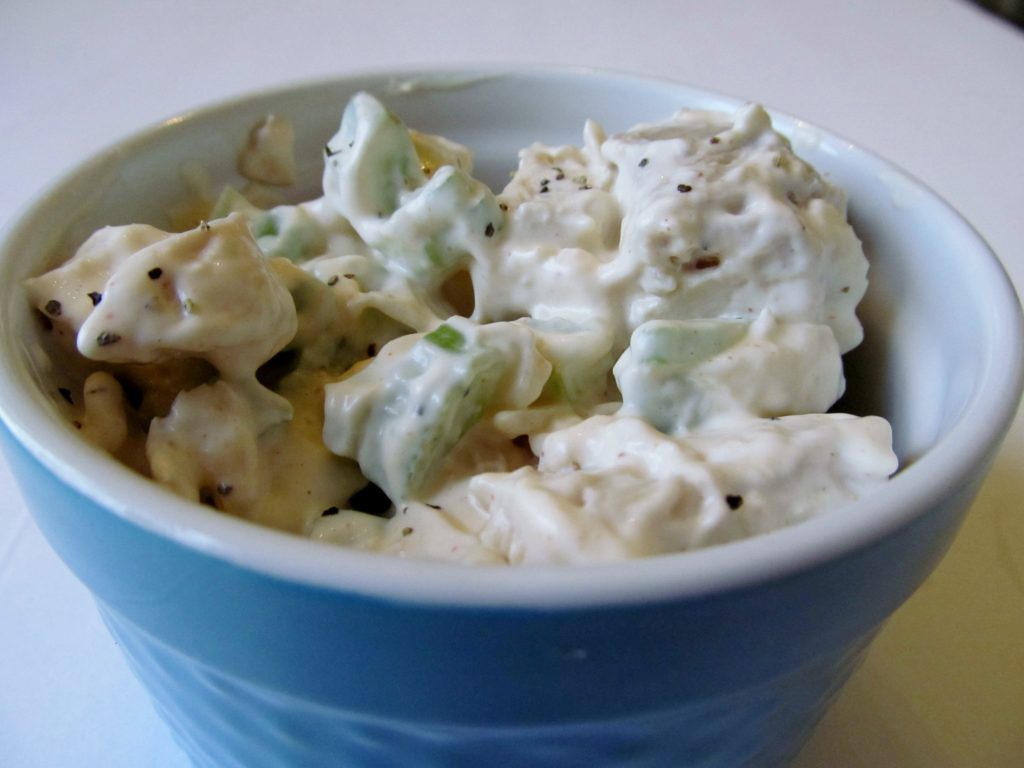 Roast Beef Pinwheels: Lay out a large burrito sized flour tortilla and slather with 1-2 tablespoons of mayo and 1 teaspoon of horseradish. Lay 2 pieces of sliced American cheese and 2-3 pieces of deli roast beef on top. Log roll the tortilla then slice in approx. 1 inch pieces. Place the pinwheels in a freezer bag if you want to freeze them, or in Tupperware if you want to store them in the fridge. Tip: You can swap out the roast beef with any other deli meat.
Beef & Bean Burritos: Brown 1 lb. of ground beef then add a can of refried beans and 2 tablespoons of taco seasoning to the pan and mix. Add 3 tablespoons of the mixture to a large flour tortilla. Sprinkle with some shredded Mexican cheese then roll the burrito. Place each burrito in a freezer bag, and then place all of your bags into one gallon sized freezer bag. Tip: Take 4 or 5 large flour tortillas and place them on a paper towel in the microwave. Nuke for about 10 seconds to get them more pliable.
Cheeseburger Salad: So this one you won't freeze but you can prep several individual salads in Tupperware to store in the fridge. In the morning it's so easy to grab one and throw it in your lunchbox. To each Tupperware container, add in this order: chopped iceberg lettuce, cooked ground beef seasoned with salt and pepper, cooked and chopped bacon, chopped tomato & onion, sliced pickles and shredded cheddar cheese. Top with homemade dressing: mix 1:1 ketchup and mayo. Tip: For a low carb dinner, make one big salad. Hack: Prep a few pounds of browned ground beef with diced onion and place approx. 1 lb. in separate freezer bags for future use for meals such as this salad to save yourself time.
Cheese & Ham Sliders: This is a lunch that kids love! And it's so easy to make. Take a bag of Hawaiian rolls and slice each roll in half sideways if they weren't precut. Place half a piece of cheddar cheese on each side of the roll. Top with a slice of deli ham then put the sandwiches together. Place 1-2 sandwiches into individual freezer bags and place all of the bags into one gallon sized freezer bag. You can take a bag out the night before to thaw or in the morning because by the time the kids each their school lunch, the sandwich will be thawed. Tip: If you want to add a little mayo, put it directly on the cheese or meat, not the bread to prevent a soggy sandwich.
If you missed Week 1, check out our Meal Prep Plan for Breakfast Meals.