Some of the links in this article are "affiliate links", a link with a special tracking code. This means if you click on an affiliate link and purchase the item, we will receive an affiliate commission. The price of the item is the same whether it is an affiliate link or not. Regardless, we only recommend products or services we believe will add value to our readers. By using the affiliate links, you are helping support our Website, and we genuinely appreciate your support.
(This post was last updated on: 3/15/22.) Learn how to get organized in 4 weeks.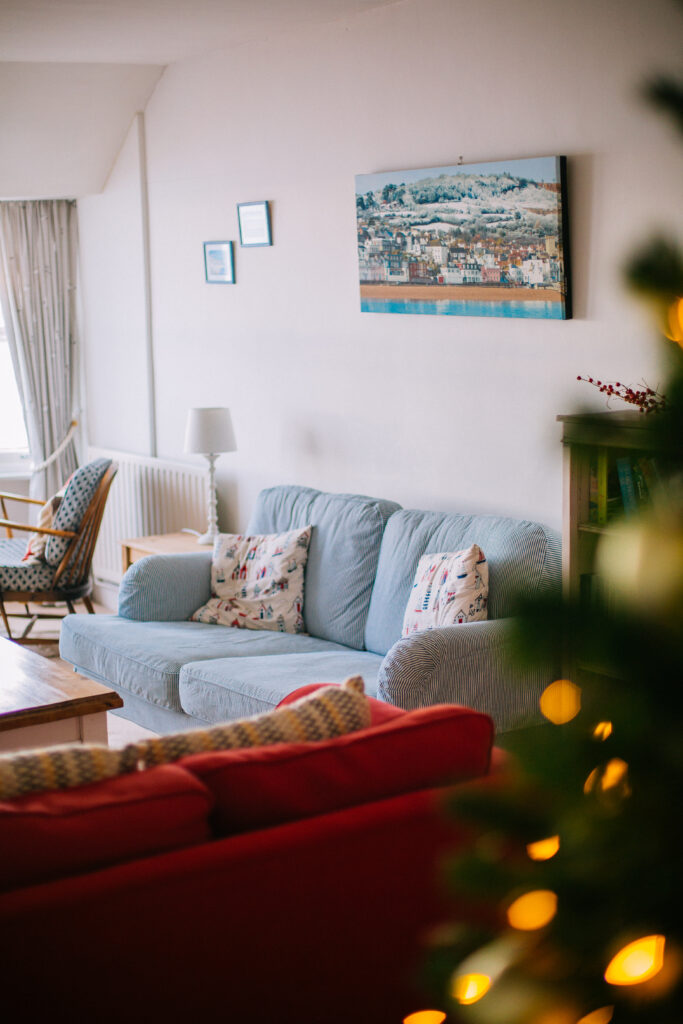 Here's how to get organized in 4 weeks:
I hope your January kicked off with a bang! I can't believe it's just now getting cold here in Charlotte. I have been outside in a t-shirt and jeans for the past couple of weeks. So crazy for January! The month is flying by though and I have been busy trying to keep up with the blog on top of everything else.
Since we launched the January Worksheet to help you get Organized for 2021, I have been focusing on setting my goals, figuring out what I want to accomplish this year and creating a plan to achieve it all, including a way to get organized in 4 weeks.
To help you stay on track with January's focus of getting organized, we created worksheets that are going to make it so easy to get organized in 4 weeks! I can't wait for you to check it out. The best thing about these worksheets is that you can start this anytime, it doesn't have to start at the beginning of a month. You can start the first week's first task of cleaning out your closet today!
Print these out and make sure to get done your one daily task. At the end of four weeks, your home will be so much more organized, it will allow you to live a more intentional life without being surrounded by so much clutter and "stuff" that needs your attention. Your time is precious and wouldn't you rather spend your time with friends and family doing something fun?!
Let me show you a sample of our weekly organizational worksheets; this is the final week, week #4: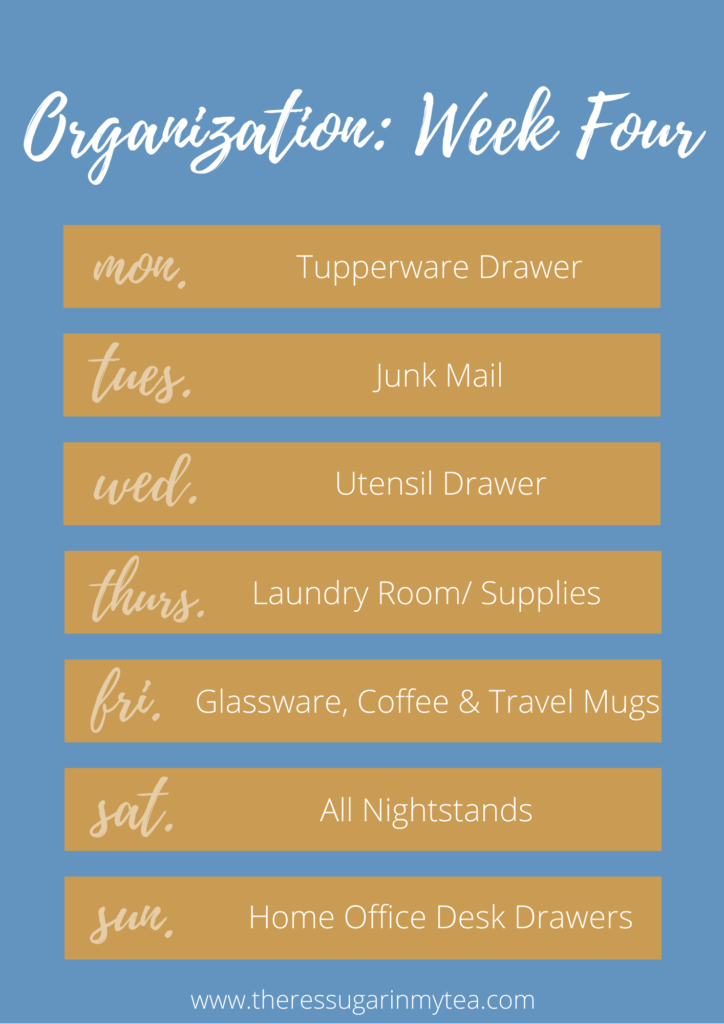 So here you go, you can download a free printable for each week. Leave me a comment below; I want to know if you are following along and if you find these worksheets helpful. What are your best organizational tips? Leave a comment below to share your tips and hacks for getting organized! Download Your Weekly Organizational Worksheets:
Don't Miss These Posts on Organization: