Some of the links in this article are "affiliate links", a link with a special tracking code. This means if you click on an affiliate link and purchase the item, we will receive an affiliate commission. The price of the item is the same whether it is an affiliate link or not. Regardless, we only recommend products or services we believe will add value to our readers. By using the affiliate links, you are helping support our Website, and we genuinely appreciate your support.
When company shows up and I have to throw together a quick appetizer, this stuffed mushroom recipe is my go to. It only takes about 20 minutes from start to finish and it's always a crowd pleaser. Start buy washing a package of plain mushrooms. While I wash them, I twist out the stem. It's much easier than trying to cut them out. I then mix half a block of softened cream cheese with about 3 tbsp. of real bacon bits. The cream cheese has to be room temp and soft. I have tried to cut corners before by not allowing it to soften enough and the recipe never turns out well. Use a teaspoon to stuff the mushroom caps with the cream cheese mixture. Place the mushrooms on a cookie sheet coated with nonstick spray. Bake the mushrooms at 350 for about 15 minutes. And that's all there is to it, I said it would be very easy. These make a great appetizer to share with a nice glass of wine.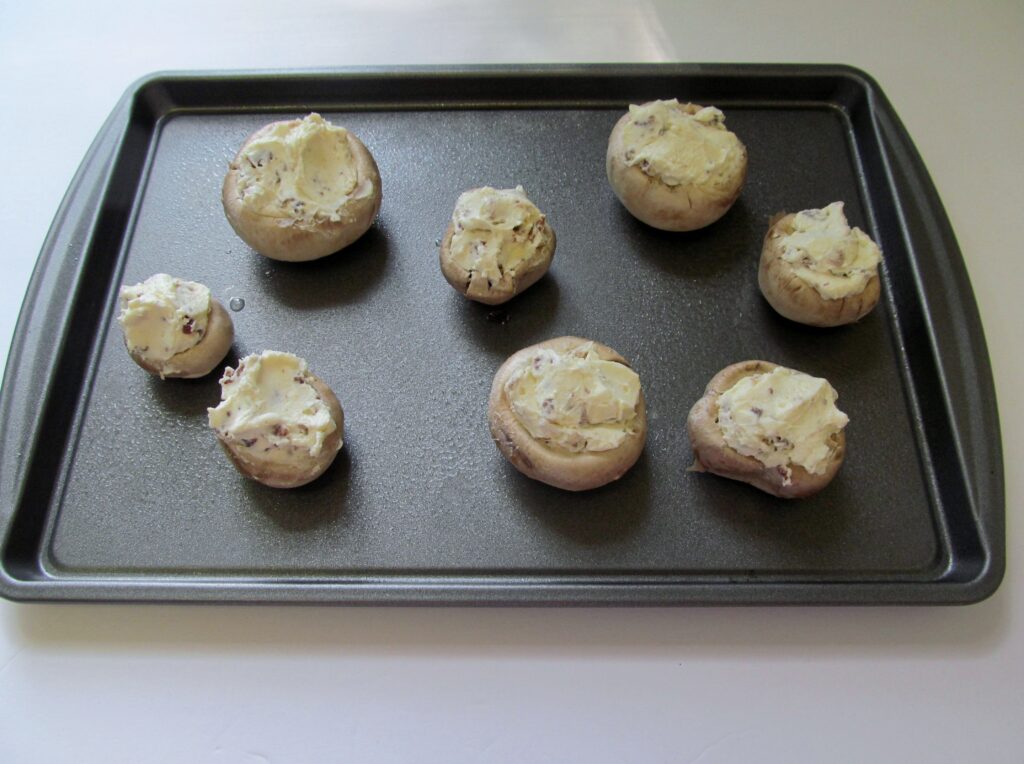 Some people like to sprinkle bread crumbs over the top before baking but I usually do not. You can also prepare stuffed mushrooms ahead of time if you know you are having friends over. Just pop them in the oven when they show up and you will have some good bites within no time.
What are your go to appetizers when friends come over? Leave us a comment, we would love to share ideas.