Some of the links in this article are "affiliate links", a link with a special tracking code. This means if you click on an affiliate link and purchase the item, we will receive an affiliate commission. The price of the item is the same whether it is an affiliate link or not. Regardless, we only recommend products or services we believe will add value to our readers. By using the affiliate links, you are helping support our Website, and we genuinely appreciate your support.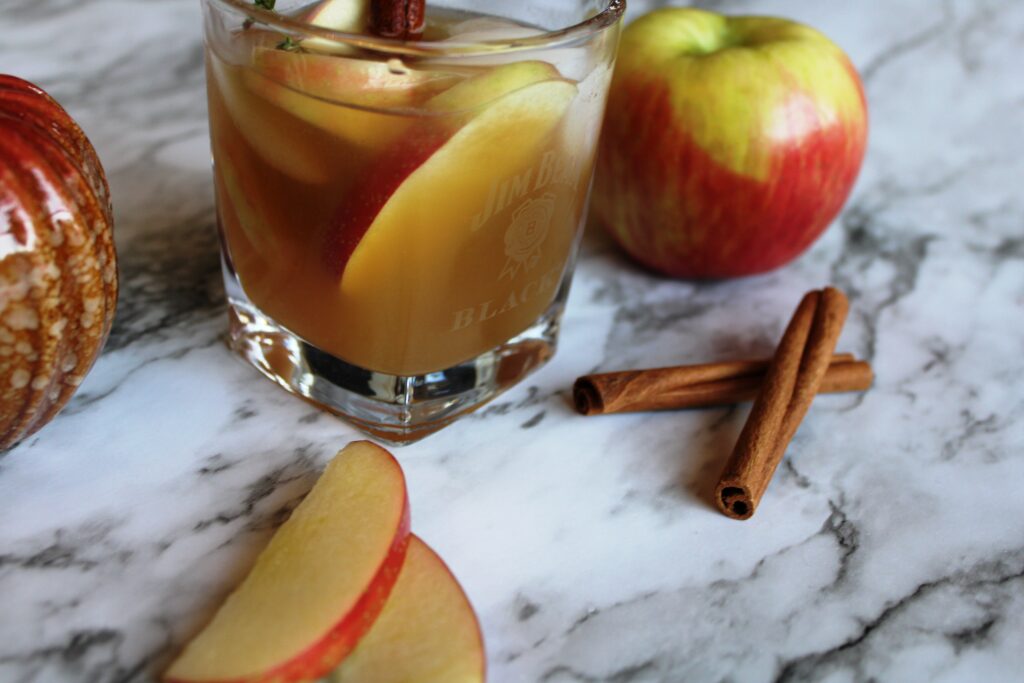 If you are looking for a new cocktail to try that is just perfect for the Fall Season, we have a great Bourbon drink to share with you. My husband is a huge Bourbon lover. I searched online for a drink recipe that would incorporate apple cider. And I found this one on Tidy Mom's website. I thought it sounded like The Best Bourbon & Cider Cocktail for Fall.
This drink was easy to make and I had all of the ingredients at home. I made one for my husband and he agreed, it turned out awesome! So then I had to make him another one.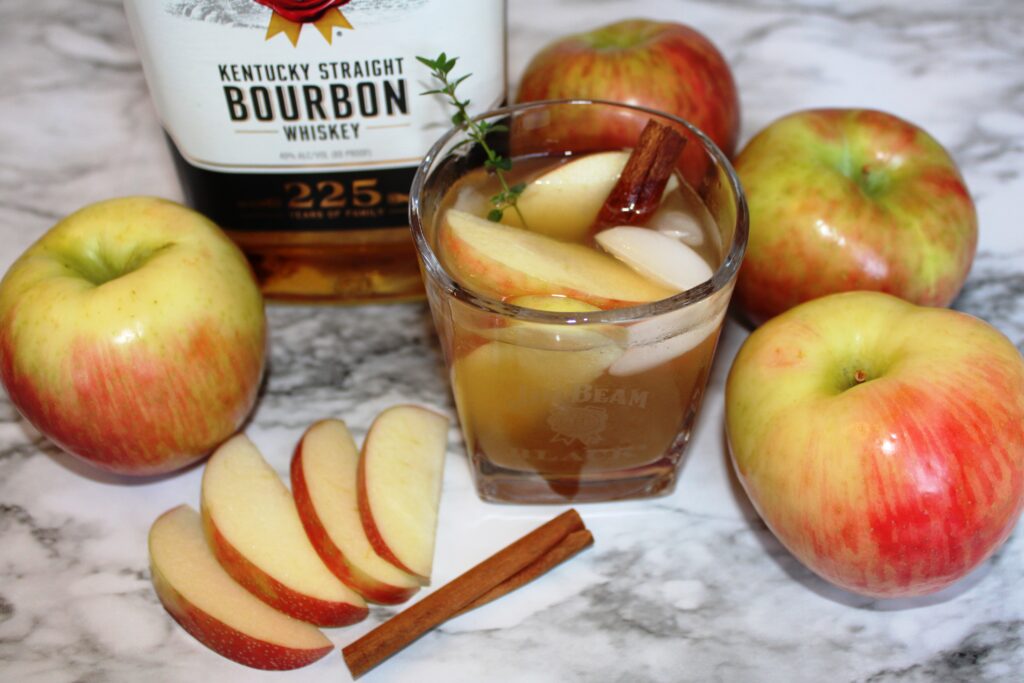 When we make Bourbon cocktails, I typically choose Jim Beam as my base. It always does the job and does it well. LoL! Plus I don't want to use my husband's fancy schmancy expensive stuff in a mixed cocktail. We save those for sipping straight up.
How to Make The Best Bourbon & Cider Cocktail for Fall:
Ingredients:
2 ounces bourbon
3 ounces apple cider
2 ounces ginger beer
1/2 teaspoon lemon juice
Garnish with apple slices, thyme and cinnamon stick
Instructions:
Fill a cocktail shaker with ice
Add cider, bourbon, lemon juice
Shake and strain into an ice filled glass
Top with ginger beer
Add garnishes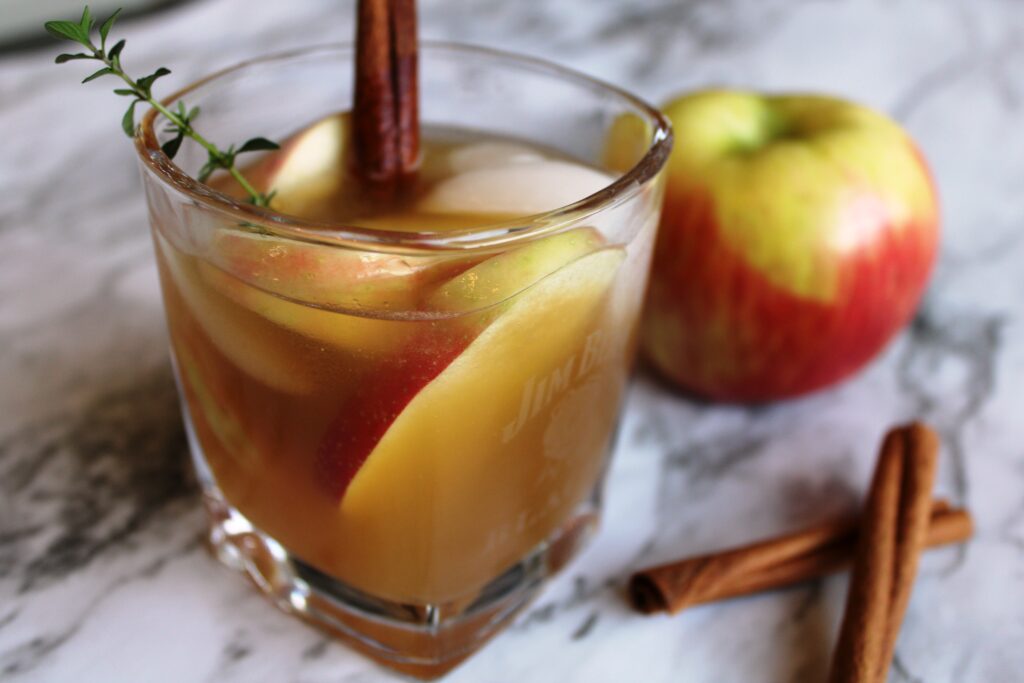 I hope you think this cocktail sounds as good as I did. Drop a comment below and let me know how it turned out and if you enjoyed this bourbon cocktail as much as we did. I would also like to know what other apple cider cocktails you enjoy- share your fave recipe below!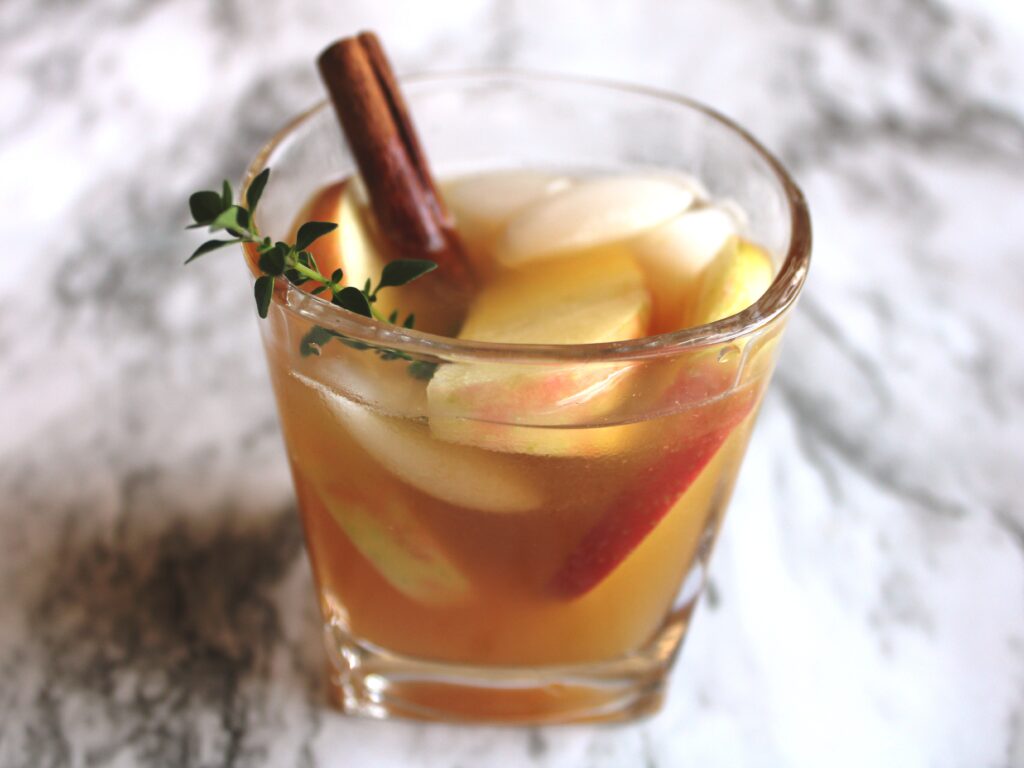 Check Out These Other Yummy Posts:
Bourbon Cocktail Recipe Courtesy: Tidy Mom