Some of the links in this article are "affiliate links", a link with a special tracking code. This means if you click on an affiliate link and purchase the item, we will receive an affiliate commission. The price of the item is the same whether it is an affiliate link or not. Regardless, we only recommend products or services we believe will add value to our readers. By using the affiliate links, you are helping support our Website, and we genuinely appreciate your support.
(This post was last updated on: 3/4/22.) Looking for something new to binge watch this weekend? We have 9 new Netflix recommendations that you are going to love. These are the best tv shows and movies to binge watch on Netflix right now.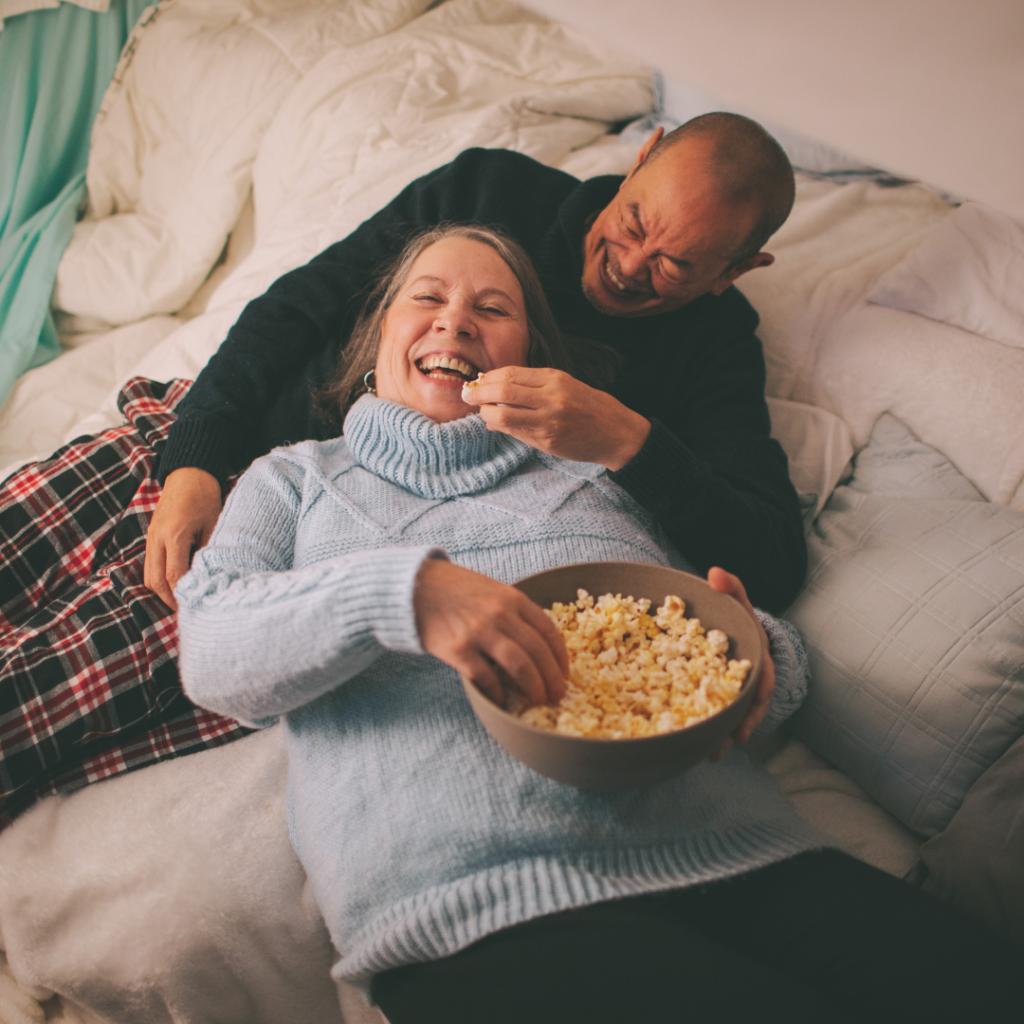 9 New Netflix Recommendations:
Ozark: Season 4 We were so excited to see the first half of season four of Ozark came out. It's one of our favorite shows. Each episode gets better and better. This newest season does not disappoint!
2. Mudbound This is a moving story about two families working on a farm in Mississippi. One family is black, the other is white. Even though both families are experiencing a lot of the same issues, they are living in totally opposite worlds.
3. The Best of Enemies This amazing movie is based on the true story of a civil rights activist and the leader of a KKK chapter in Durham, N.C. as they battle it out over desegregation in their children's schools. The two main characters are nominated to co-chair the community's summit meetings to decide the fate of the public school system. I especially loved the end of the movie in which we were shown photos and videos of the two main characters in real life as an update was given to the viewer.
4. I am All Girls This movie is by far my favorite on today's recommendation list. This is based on actual events that took place in South Africa pertaining to children being kidnapped and thrown into sex trafficking and one detective's personal mission to find + save all the girls.
5. The Woman in the Window What could be better than a psychological thriller full of A-list actors? Not much. This movie had me jumping out of my seat, laughing and crying.
More on My Netflix to Watch List:
What have you been watching on Netflix lately? If you have a recommendation, please leave it in a comment below. We love to share your ideas! Don't Miss These Great Posts: