Some of the links in this article are "affiliate links", a link with a special tracking code. This means if you click on an affiliate link and purchase the item, we will receive an affiliate commission. The price of the item is the same whether it is an affiliate link or not. Regardless, we only recommend products or services we believe will add value to our readers. By using the affiliate links, you are helping support our Website, and we genuinely appreciate your support.
Here are our best tips for hosting a dinner party! If you need ideas on how to host your first dinner party, check out this blog post.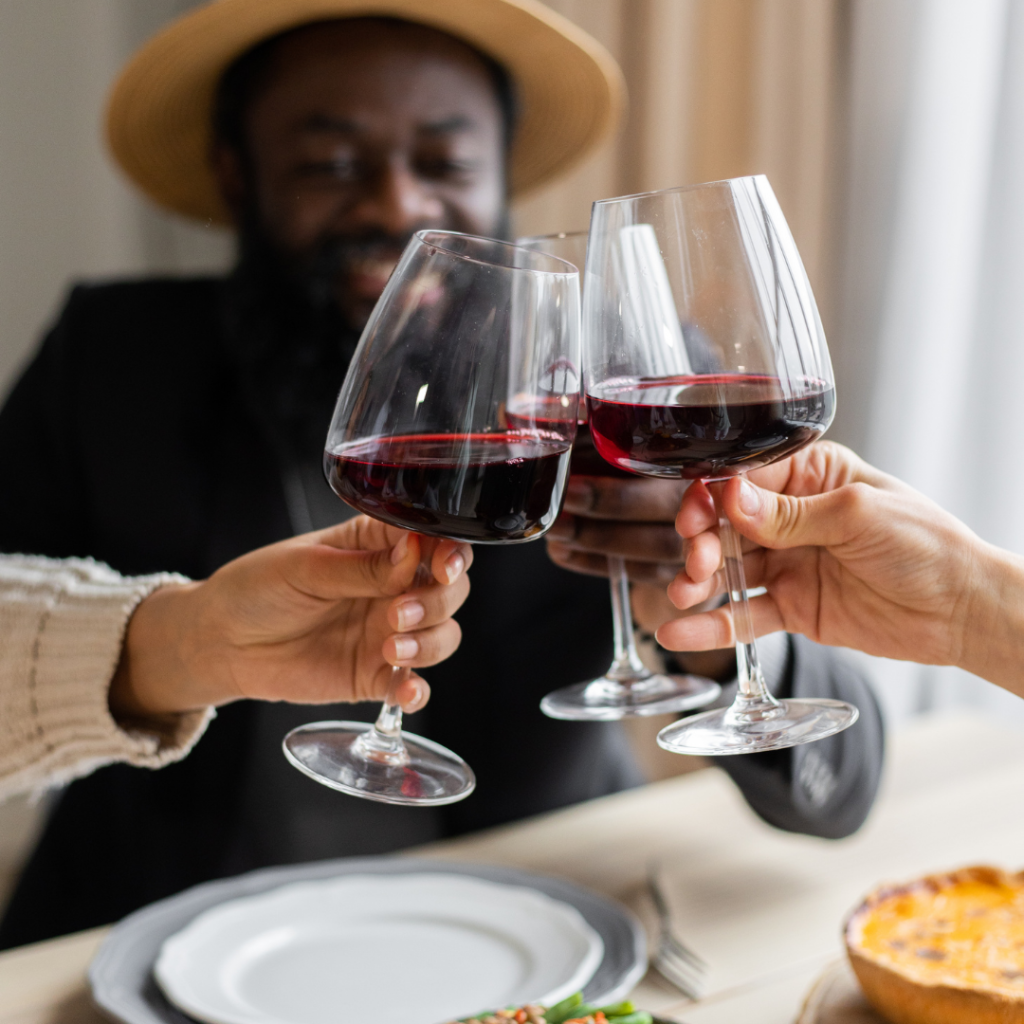 So you're hosting your first dinner party? Or maybe it's your first time hosting a group of friends since the pandemic and you are feeling a little rusty. Don't worry, we have you covered with some simple tips and ideas to make sure your dinner party goes off without a hitch.
Tips for Hosting a Dinner Party:
First you need to decide on the who, what, when, where and why. Think about the purpose of the party, is it a celebration or just a get together to catch up? Where is the party locale, your house, someone else's house, or maybe a restaurant? Those two questions will most likely dictate the date and time of the party.
Now you are ready to write out a guest list. Most likely the party will be at your home, so think about how much space and seating you have as well as how many bathrooms to figure out how many people you can accommodate comfortably. Now send out those invites, the sooner the better to give people time to make arrangements for child care and to block the time off on their calendar. I use a free template in Canva to quickly design party invitations.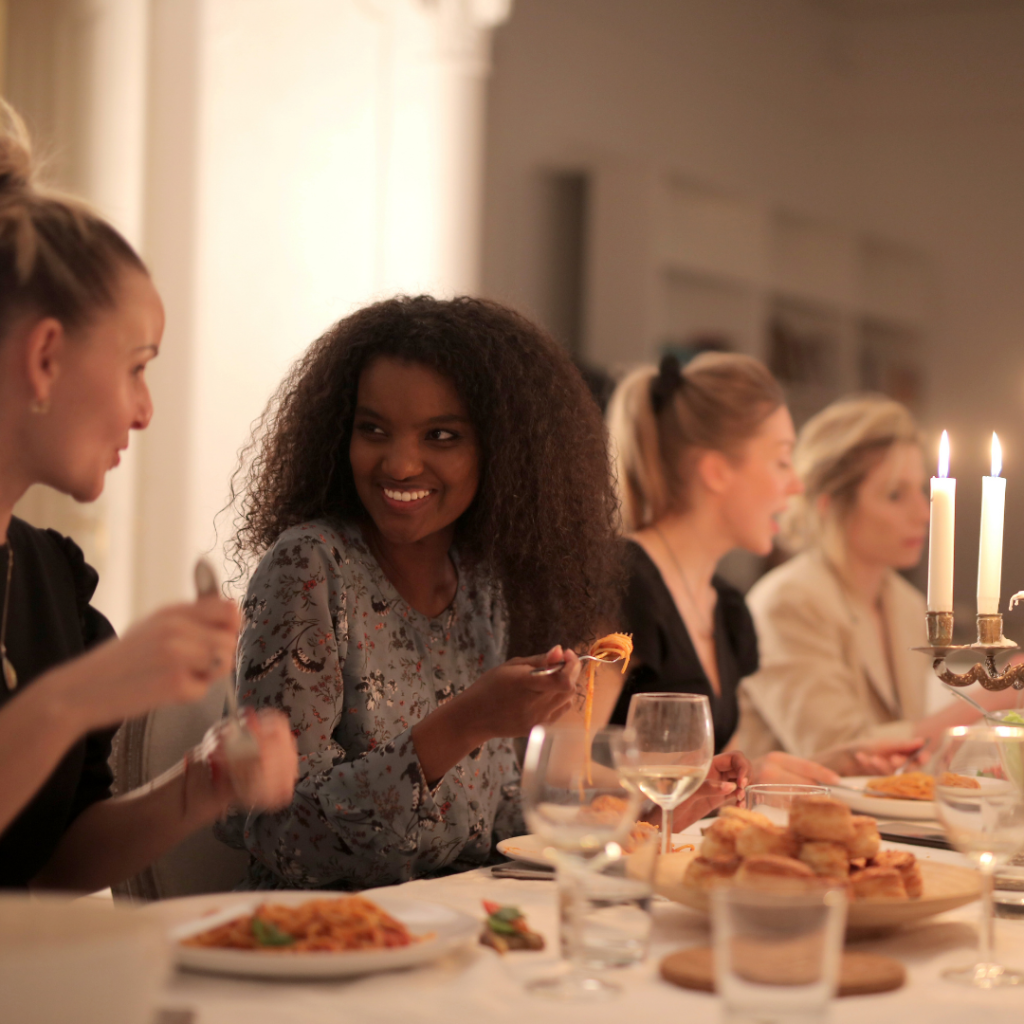 When planning out your menu and looking at your party budget, don't forget about beverages. I usually have our bar stocked with some of my guests' favorite drinks and extra bottled water, beer and wine. As long as you have an assortment, your guests will be just fine. I also like to have the bar set up in a separate area so guests can help themselves and not be in the way of anyone else.
I usually like to deep clean the house a couple days before the party- or at least the rooms where party guests will be hanging out- depending on how much time I have to clean. Then on the day of the party, I clean again, you know, dogs and all, but it doesn't take nearly as much time.
If I need any decorations or a centerpiece for the table, I also like to get this done the weekend before the dinner party.
On the day of the party, I don't want to feel rushed and I want to enjoy the time with my guests. So my best advice is to plan ahead, be organized and check off as many to-do's as you can before the day of the party.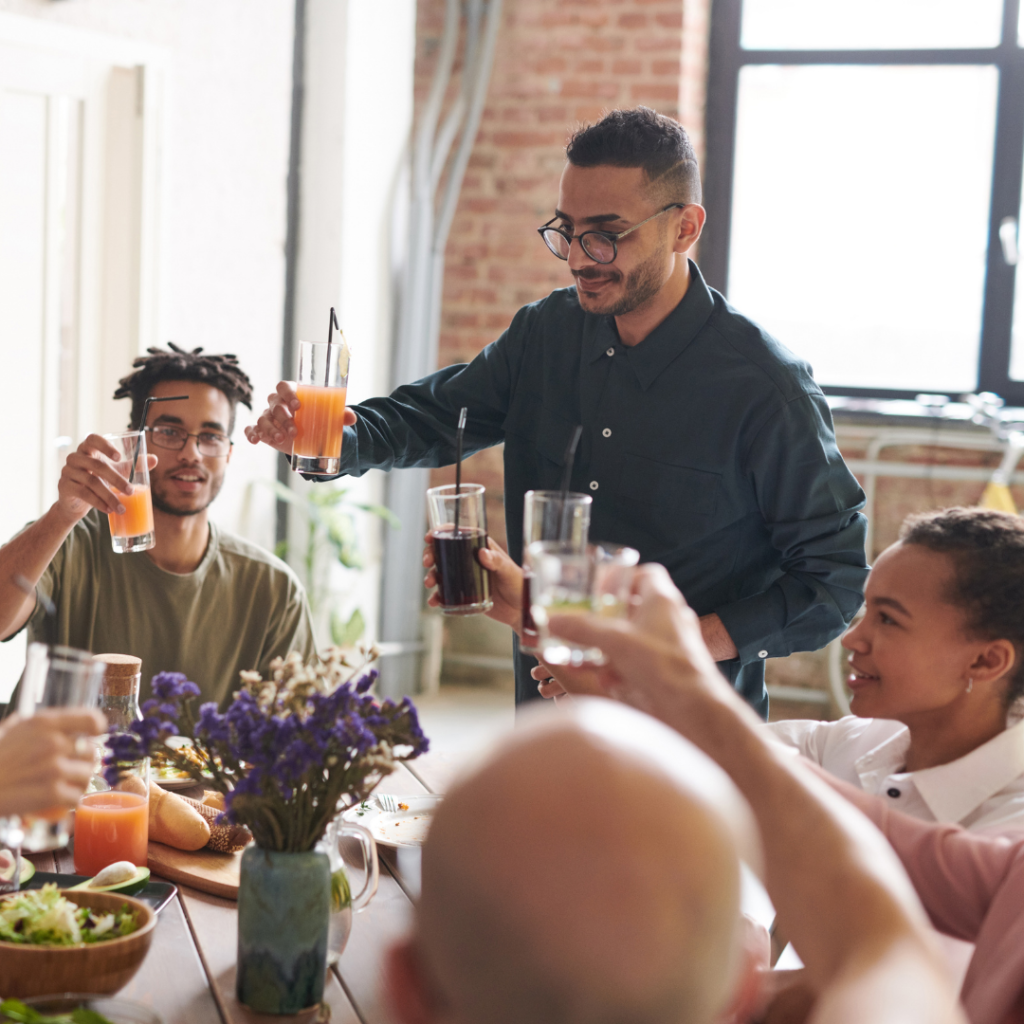 Now go get started! I hope your dinner party is a huge success!
What are your best dinner party tips and ideas? When is the last time you hosted a party at your house? Has the pandemic affected your ability to host or attend parties? Leave your answers in a comment below. Make sure you have enough serving platters, bowls and utensils. Here are our favorites on Amazon. Click on the picture for pricing information and to order online.
Don't Miss These Crowd Pleasing Recipes: