Some of the links in this article are "affiliate links", a link with a special tracking code. This means if you click on an affiliate link and purchase the item, we will receive an affiliate commission. The price of the item is the same whether it is an affiliate link or not. Regardless, we only recommend products or services we believe will add value to our readers. By using the affiliate links, you are helping support our Website, and we genuinely appreciate your support.
Learn how to make this quick and easy Valentine's Day Snack Board!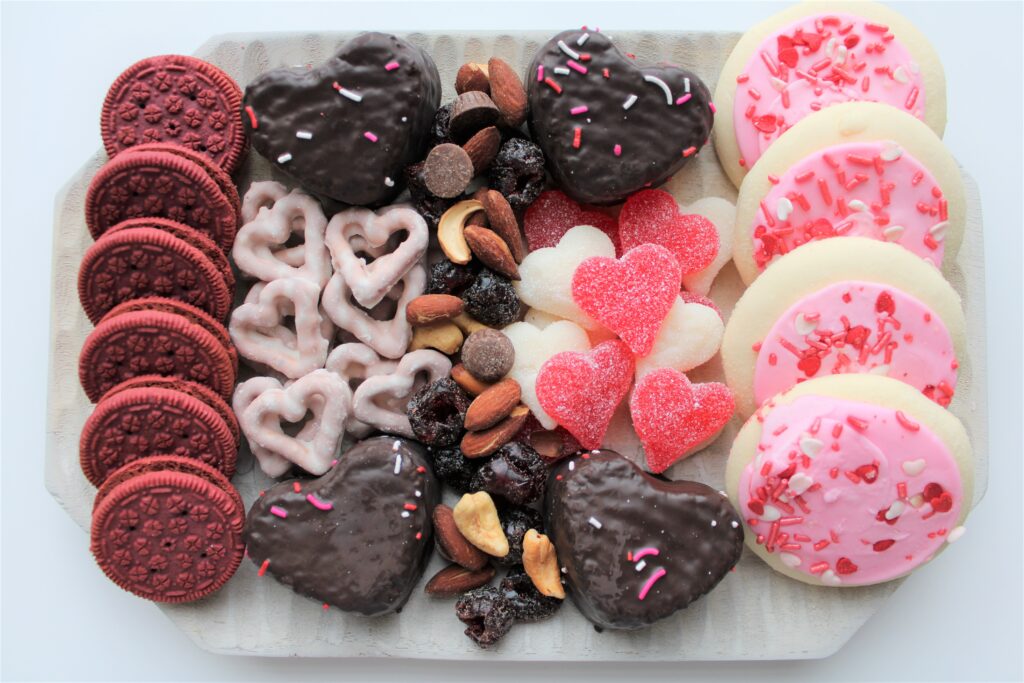 I made this super simple Valentine's Day Snack Board with a few treats that I picked up at my local Aldi grocery store. Even the white bamboo snack board is courtesy of Aldi.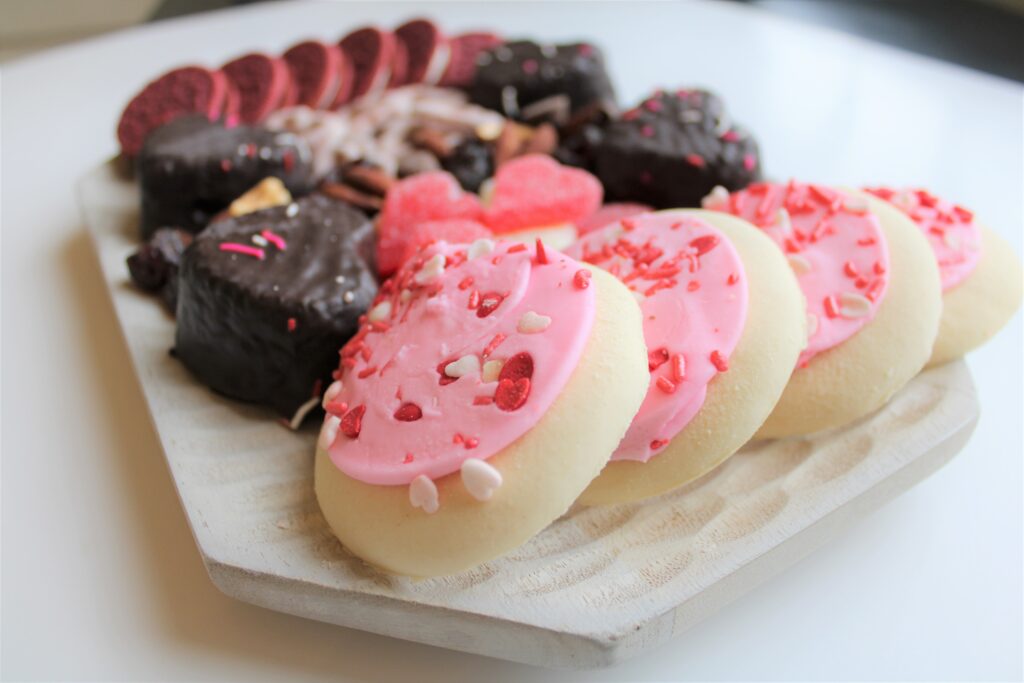 I thought it would be cute to make my husband a snack board loaded with Valentine's Day themed treats. Aldi has a bunch of heart shaped snacks in stock right now. I think this would also make a yummy dessert for a date night at home for Valentine's Day this year.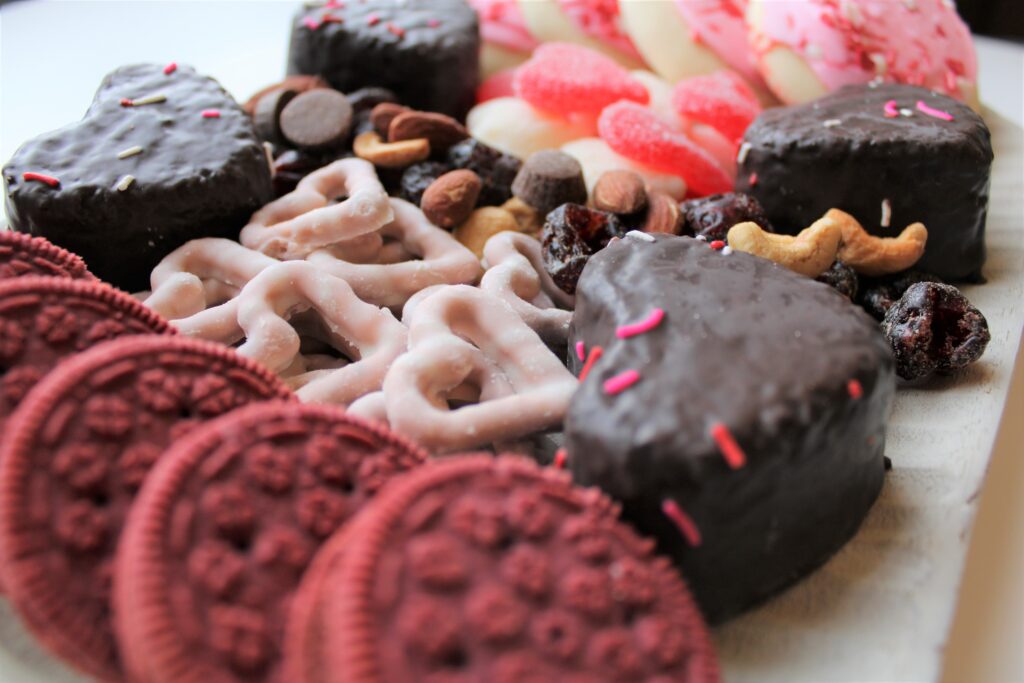 I started by flanking the snack board with the large pink frosted sugar cookies and the red velvet cookies. Then I added in the four large heart shaped devil's food cakes. I placed the pink chocolate covered heart pretzels on one side, then the red and white heart sour candies on the other. To fill up the unused space in the middle, I used a dried cherry and Reese's Cups trail mix.
That's all there is to it! A simple and inexpensive Valentine's Day gift idea or dessert.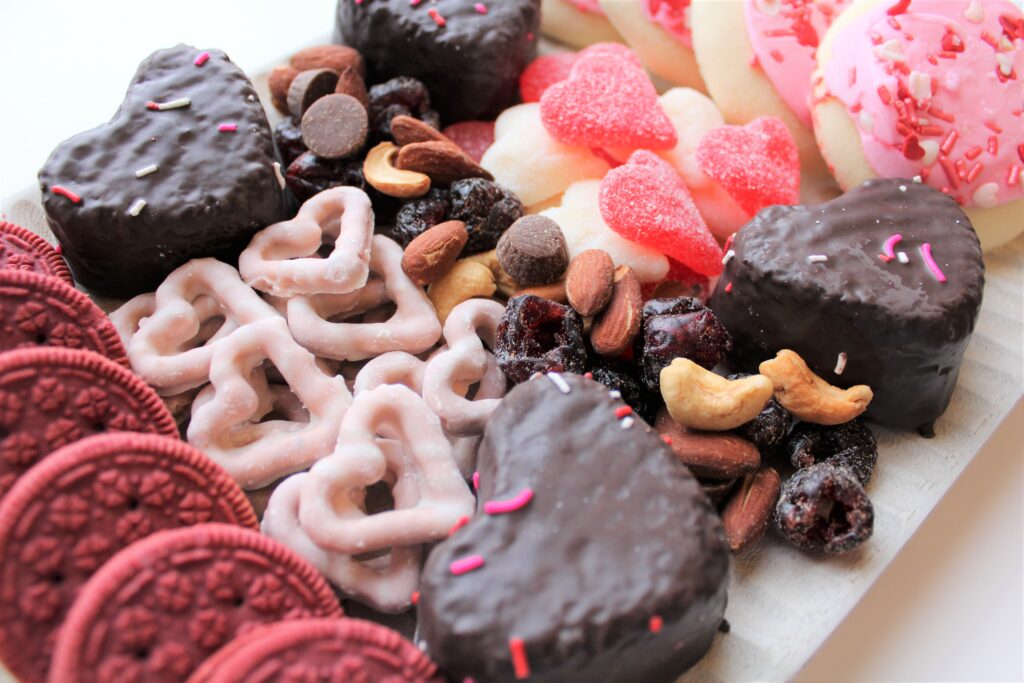 What are your plans for Valentine's Day this year? Will you be spending the night in at home, going out to dinner or out of town? Leave a comment below, I would love to hear how you will be spending the holiday this year with your loved one.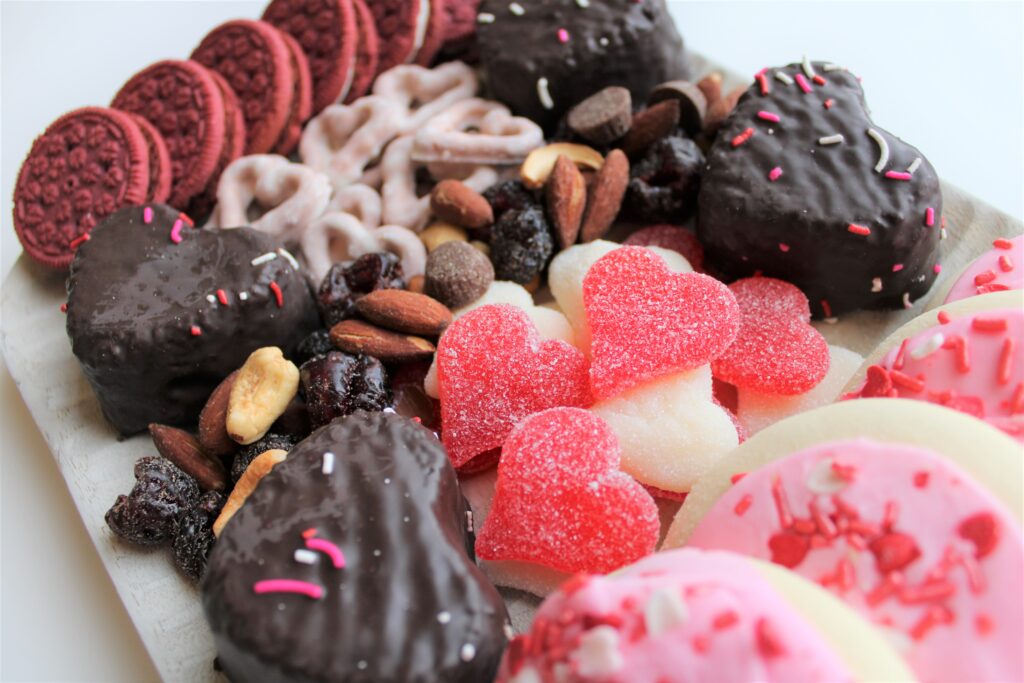 If you need ideas for planning a date night at home, don't worry, we have you covered. We have a couple posts that will help you out! If you can't think of the perfect gift to get for your significant other, we got plenty of ideas for you on that as well.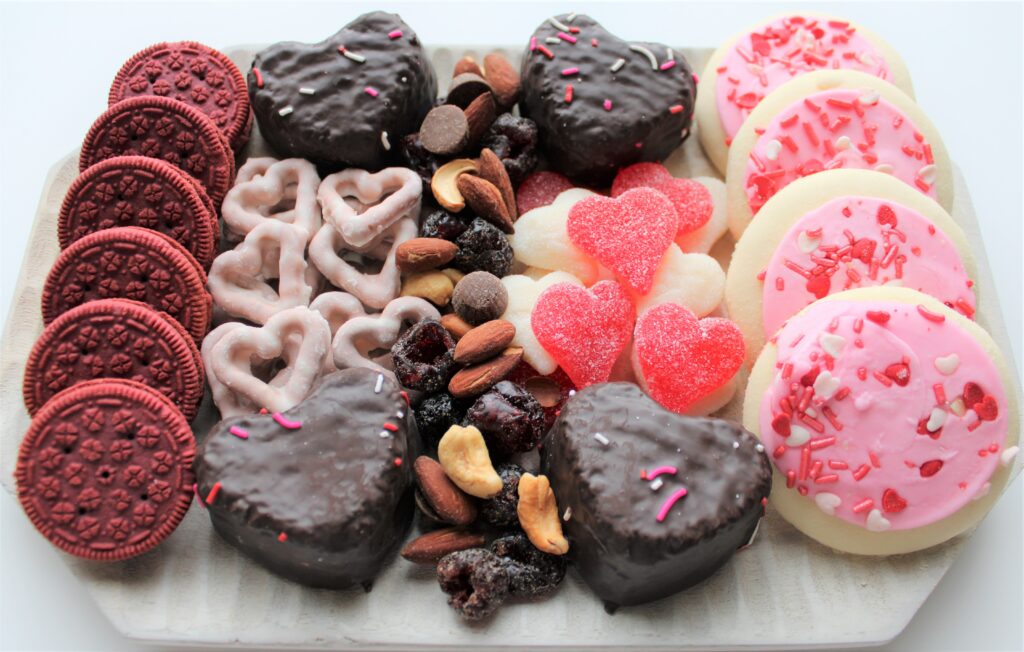 Valentine's Day Date Night Ideas:
Valentine's Day Gift Ideas:
Other Fun Posts You Don't Want to Miss:
Shop This Post (same or similar items to Aldi's items above):